Marketing Your Retail Business: The Power Of Social Media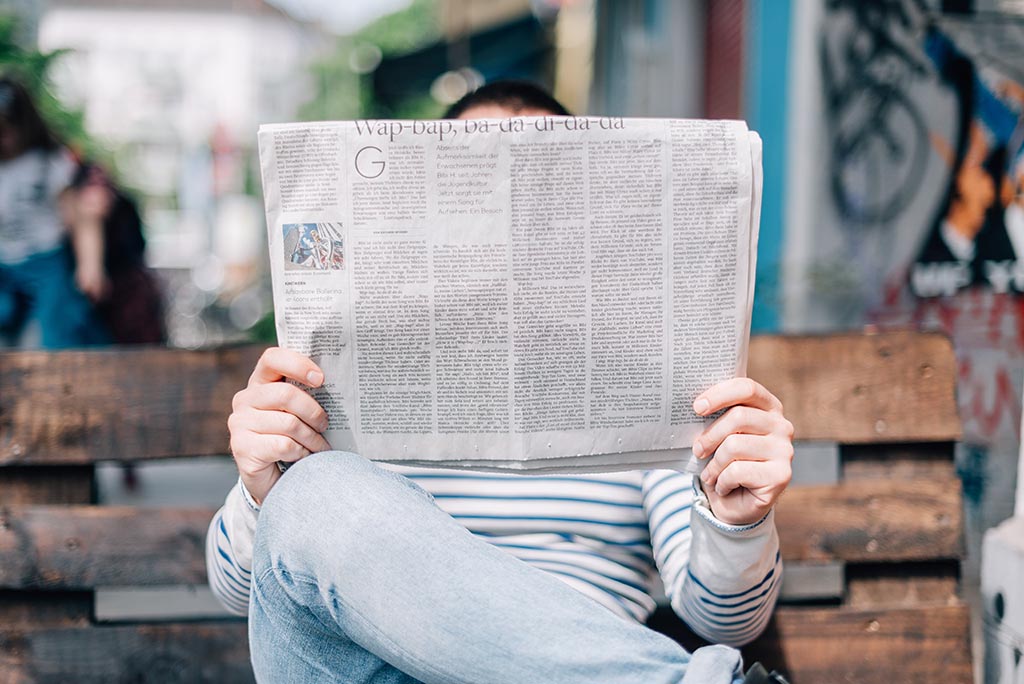 The authority of social media is getting greater and trying to push against its power is becoming increasingly difficult. As of January 2018, there were approximately 3.196 billion social media users around the world, which shows a growth of 13% from 2017. This Smart Insights data suggests that not only are billions of people — and potential consumers — engaging with social media platforms, but that this number is also growing.
Clearly, now is the time to start enhancing your social media presence if your retail company is not already. But what must you include in your social media strategy to ensure you engage positively with your followers to promote your brand? Browse our social media for retail guide to start gaining brand influence on your social media platforms.
Research your platforms
According to the same Smart Insights report mentioned previously, Facebook claims the title of most daily active users in the UK, followed by Snapchat, Instagram, and finally, Twitter. However, it's strategic to be active on all channels if you want to have the greatest audience reach — but research is key.
Although Facebook is the clear winner when it comes to social media popularity and Twitter trails in last place, that doesn't mean this is the order for your retail company. Look at which of your platforms have the most followers — this will show you where to channel the majority of your efforts. Then, determine which have the least and start boosting these numbers. Many brands have Facebook and Twitter accounts, but fewer may invest much time in Instagram and Snapchat. This imbalance of efforts could be detrimental to your company — particularly when you consider the fact that Snapchat is anticipated to overtake Twitter in ad revenue by 2019.
Share your brand's events and achievements
A major benefit of social media is to have a free platform to shout about your company's achievements and give your retail brand a 'personality'. There are many retail awards events hosted throughout the year that highlight industry-specific accomplishments, as well as countless corporate events that are designed to promote networking within the sector. So, why not use these to harness the power of social media and advertise your brand?
At your next award show or business event, take photographs of your team and upload the best to your social media channels. This not only keeps your accounts looking fresh, active and innovative, but it also gives your brand a personality and allows your audiences to see real people rather than just products and a company logo. Of course, many brands have cottoned onto this brand-boosting tactic, so you need something to stand out. According to a study commissioned by Tesco Mobile, Brits scroll just over five miles on their smartphones a year, so you must make your visual posts as interesting as possible to capture a 'scrolling audience'. Consider using a personalised selfie frame featuring your brand logo or another photo prop to give your upload an edge!
Concentrate on communication, not advertising
Social media platforms are ideal for free advertising, but you should try to steer your marketing strategy away from this and focus on communicating with your audience instead of purely trying to sell them something.
What age range does your target audience fall in? What do they enjoy doing? What are they watching or listening to? What matters to them? All of these factors will help you create content that will engage with them and stop them from simply scrolling past you. If your target consumer is mainly parents, then share information about family-related topics. If you sell to mainly professionals, keep your posts and language tone mindful of this. Remember, despite being a retail business, not every post has to be about your company or industry: you can further your engagement with your target consumer if you discuss topical trends, too.
Ask questions to encourage people to post comments and share your uploads on Facebook and insert hashtags to make it easier for people to contribute to your Tweets. Uploading an image of a new product or simply posting details about an upcoming sale with a link to your site isn't going to cut it in 2018 and beyond. Brand social media is about creating a conversation and familiarising people with your company to boost brand loyalty and awareness. Conversions and repeat customers will follow.
Get on board with video content
By 2019, 80% of online content will be video, according to Entrepreneur Europe. Are you ready for the surge in audio-visual? Your first step towards merging engagement with advertising on social media is Facebook's live streaming feature. Using just a smartphone, you can record videos like tutorials and demonstrations to offer your followers quality content that they want to engage with. For example; if you sell tech gadgets, do a livestream of how to set these up, or give a beauty tutorial if your range includes cosmetics.
Another video-based idea is to do a 'behind-the-scenes' day in your office, factory or on your production line. Let your staff chat about your company's processes to open channels of communication with your followers and let them see the innovative processes and dedicated workers behind your brand. Alternatively, you can video charity events and team-building events that your staff take part in — this will show that your brand cares about more than profits.
Make shopping social
There are around 17.2 million people aged 13 and over on Instagram in the UK. What are you doing to capture this pool of consumers? With the shopping feature on Instagram, you can create a virtual store for your retail brand and sell your products using descriptions and high-quality images, letting people browse items without leaving the app. Cost-effective, fast and simple to create; this feature is a retailer's dream. Plus, Instagram doesn't take anything from your transactions.
Make this year the year for boosting your social platforms and increasing your retail brand's revenue.
Sources:
https://www.entrepreneur.com/video/278203
https://www.theguardian.com/technology/2018/mar/19/snapchat-uk-ad-revenue-overtake-twitter-next-year
http://www.crowdedbrain.co.uk/news/research-shows-brits-scroll-5-1-miles-on-their-smartphones-every-year.html
https://napoleoncat.com/blog/en/instagram-user-demographics-in-united-kingdom-march-2017/