Fly Away, IoT: Will Drones Wear Out Their Welcome For Business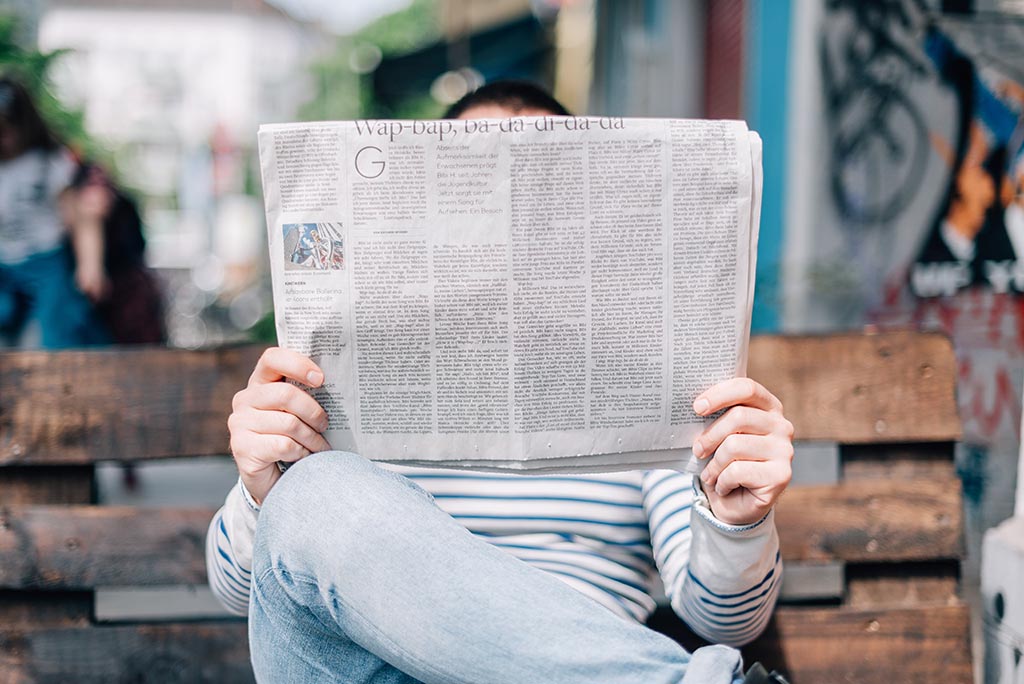 by Jason English, Principal Analyst, Intellyx
Surely you've caught some of the excitement about drones for enterprise use. Packages and communications delivered to the world by these ultimately mobile IoT fliers. Heavy VC investment in commercial and supply chain drone applications could drive this sector to be worth as much as $13 billion by 2020.
We all remember Amazon teasing a drone-delivery future in this now-famous ad from 5 years ago. But there's no way the online retailer will corner this game. Expect drone delivery research to advance quickly at leading transportation firms like FedEx, UPS and DHL. Uber Eats might even have drones fly over some sushi for engineers too busy for lunch.
But could drones possibly become passé for widespread business use before they can even get out of the hangar?
Drones are the ultimate IoT play for enterprise
Of all the interesting 'things' in the commercial IoT continuum, from geo-location tags in trucks and packages, to remote cameras, factory robots, smart sensors and controls, power meters, wearables and medical devices, nothing captures our imagination quite like a drone.
In a sense, drones can let our productive work 'slip the surly bonds of earth,' with the ability to move anything, and see anything, almost anywhere in the world. It gives businesses a flock of birds to command, rather than the two-dimensional constraints of surface dwelling gadgets and robots.
Take the telecommunications industry. The ability to dispatch a maintenance drone to inspect and verify the equipment on a relay tower can save a human technician a risky and time-consuming day trip up the pole for a visual inspection, improving service efficiency while reducing insurance premiums.
In many cases, the drones are even replacing telco network infrastructure themselves, maintaining a tethered position to provide communication services or wi-fi coverage services to the ground below, especially in emergency outage conditions. Facebook killed its ambitious Aquila project to expand global internet access last year, but that isn't stopping other regional and private drone network programs.
For oil and gas, or just about any industry that involves surveying or inspection, the value of drones with advanced cameras is self-evident. Real estate firms now commonly provide dramatic flyover footage of for-sale properties, for epic establishing shots, without the epic budget.
Big agriculture is getting in on the game, exploring inspecting, seeding and possibly even spraying or weeding large crop fields with unmanned farmer drones.
And of course, for logistics and delivery services, the needle is moving. A UPS pilot program employed drones atop trucks to more efficiently handle actual doorstep delivery of packages, potentially saving the cost of untold hours of truck drivers stopping and getting out of their brown van for each package.
Are drones a nuisance, or a security menace?
I recall swimming on the serene shores of Lake Kachess here in Washington a few years ago with family and friends, miles from civilization and its accompanying noises, when an electric-razor whirring sound broke the spell of nature. A hobbyist from another campsite was buzzing us.
The kids thought it was pretty cool, but I didn't appreciate it. What if it runs out of batteries, or flies out of range of the controller while overhead?
As drones started dropping to consumer-friendly price points, I started seeing 'No Drones Allowed' signs in National Park sites like Sedona, Arizona, Crater Lake, Oregon, and at Snoqualmie Falls near my house (the site famous for the 'Twin Peaks' show exteriors). Certainly a few disruptive drone hobbyists caused such a response.
In entertainment, drones are often associated with less-than-desirable government uses of military and surveillance activity. Hollywood films often place spy drones in the employ of authoritarian antagonists and put killer drones under the joystick of covert operations teams.
With the miniaturization of electronics and ever-improving transmitter capabilities in a lightweight package, many drones have also proven easily hackable, and detailed specifications and software mods are readily available on the Dark Web for the mischievous.
Drones are also quite effective as mobile hacking platforms — in essence they are flying laptops after all. Drones can remotely sniff for network packets without a hacker needing to step onto the target's corporate campus.
Not the best PR for this category of IoT devices.
Flying through FAA guidelines
Fortunately, the FAA has been closely regulating and tracking the use of drones (or UAS – 'Unmanned Aircraft Systems' as they call them) from the start, and have implemented measures such as a 5-mile 'no fly zone' for drones around sites such as airports, and requiring any operator of a drone more than 0.55 pounds (most of them) get a specific license to fly.
Clearer guidelines certainly help, and lead to more responsible use of the technology. For their part, the FAA says they don't want to inhibit innovation and commercial use of UAS, and based on news in drone industry journals like InterDrone, the agency is partnering with business operators to consider input on guidelines for situations such as night flight and flying over people.
Who's Taking Down Drones?
I didn't know this before I started writing this story, but it is actually illegal to shoot down drones in the United States — even if they venture onto private property — as much as I would expect some sort of 'Castle Law' to allow it in this gun-lobby-controlled nation. Drones are afforded the protections due any other commercial aircraft under Federal law.
So, short of the shotgun approach, who is taking down drones today?
Regulators. Most democratic nations seem to be fast-tracking commercial use approvals, in order to encourage additional innovation in the space and stay up to speed with the rest of the world. That said, expect new rules and licensing guidelines to develop.
Hackers. Certainly the strongest threat to commercial use of drones lies in the ability for determined saboteurs to intercept or interrupt control of these devices, which are optimized for performance and range, rather than encryption and security.
Organized Labor. Remember that UPS drone pilot program? Well-organized workers took issue with having much of their work automated by drones. Companies will need to consider the human side of their existing business when implementing drone programs.
Eagles. Yes, Dutch law enforcement officials developed a program to use the actual birds of prey, not the classic rock band, to snatch suspicious drones right out of the sky and ground them. How cool is that?
The Intellyx Take
Setting all the fun toys, military stigma, and regulation uncertainty aside, I expect commercial drones to become rather commonplace in the next five years, working alongside us — or, above us.
As drone technology improves, production costs will come down, while better sensors, IoT cybersecurity measures, and even onboard AI will come into play to make them a safer and situationally aware part of the automated fabric of many companies.
They'll never be right for every kind of work though. Drones will need to expand and enhance the abilities of our human workforce to maintain strong support in the enterprise. In the end, businesses will still need to perform an objective cost-benefit analysis to determine where drones are best fit for purpose.
Then, let 'em fly. Just don't tell Rambo the Drone-Killing Ram.
©2019 Intellyx LLC. Sharing or reprint of this work, edited for length with attribution is authorized, under a Creative Commons Attribution-NoDerivatives 4.0 International License. At the time of this writing, none of the companies mentioned above are Intellyx customers. Image credits: No Drone Zone, Cococino National Forest;Drone, Witolt Wacshut; CC 2.0 license, Flickr.