Syngenta launches new sustainability standard benchmarked against SAI Platform's Farm Sustainability Assessment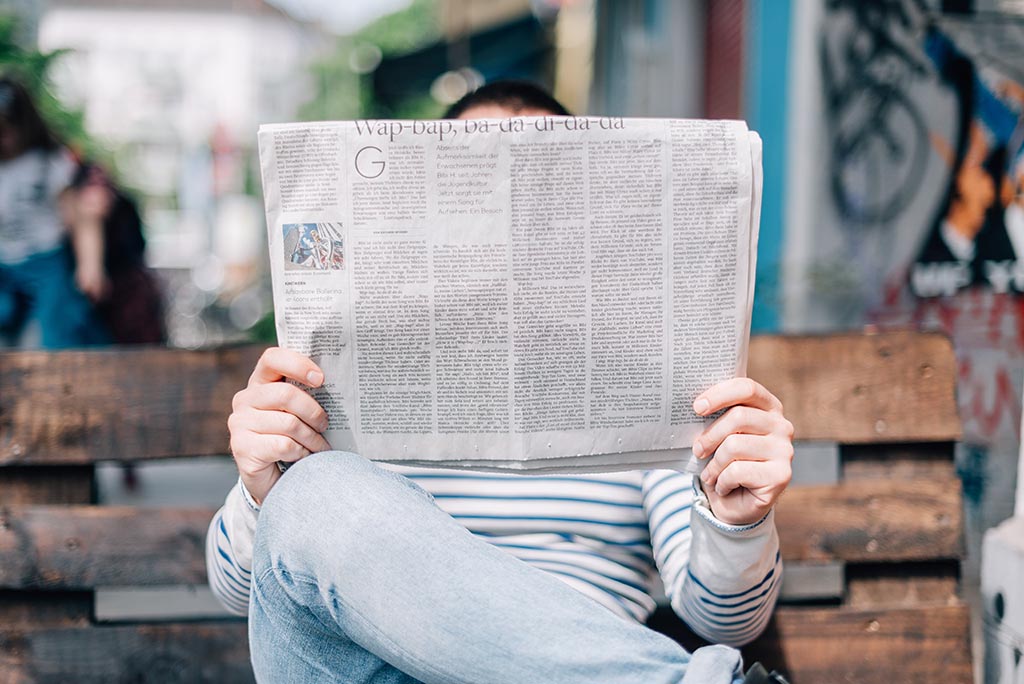 Syngenta brings a farmer-first sustainable ag standard to growers through mobile app
GREENSBORO, N.C.–(BUSINESS WIRE)–#ag–Syngenta, a Sustainable Agriculture Initiative Platform (SAI Platform) member, announces the release of the Sustainable Outcomes in Agriculture (SOA) standard enabled through its Cropwise™ Sustainability app, a one-of-its-kind tool that places farm sustainability insights into the hands of growers. The platform, available for free download for U.S. farmers in the Apple App Store and the Google Play Store, empowers farmers and the broader agriculture value chain to demonstrate sustainability and identify opportunities for continuous improvement, ensuring alignment with the objectives of the Farm Sustainability Assessment (FSA).
By incorporating Syngenta's SOA standard – known as the Standard – the Cropwise Sustainability app provides an actionable approach to measure and deliver continuous improvements for regenerative agriculture at scale. The Standard has achieved Gold-level equivalency against SAI Platform's FSA 3.0, the highest level of equivalency.
"By accelerating innovation in the digital ag space, Syngenta is the first agriculture input provider to launch a standard and to receive FSA 3.0 gold-equivalency," said Joe Iveson, FSA Manager at SAI Platform. "Through this benchmark, Cropwise Sustainability helps farmers — and by extension retailers and consumer packaged goods companies — better understand and take incremental steps forward on their sustainability journey."
The Standard is an easy-to-use and accurate program that allows growers and value chain stakeholders to measure, track progress and implement initiatives, supported by the Cropwise Sustainability app. Users are prompted to answer questions about their farm production practices and decisions, and receive a leadership score and performance report based on sustainable outcomes. Opportunities for improvement are identified, alongside actionable sustainability insights that can be considered in the planning process and from season to season.
"Cropwise Sustainability brings together Syngenta, growers, and the industry through step-change improvements in digital ag, data and analytics to support climate resiliency," said Erik Fyrwald, CEO of Syngenta Group. "By helping farmers measure, benchmark and maximize the impact of regenerative agriculture practices, growers can strengthen their sustainable productivity, operations and outcomes."
Through Syngenta's data privacy pledge, growers maintain ownership of their data. Growers can choose to share their assessment results with value chain partners. Partners are then able to anonymize aggregated data based off of assessments, providing a view of their sourcing area and where opportunities for sustainability improvements exist.
"Sustainability assessments do not have to be a time-intensive process – users who leverage Cropwise Sustainability typically complete a 20-30-minute farm assessment and receive immediate results," said Liz Hunt, sustainable and responsible business head at Syngenta. "The insights are compiled in an intuitive, digital dashboard that tracks progress in areas such as crop production, water impact, soil health, biodiversity and habitat, human and animal well-being, and community leadership. Growers also have the unique option to view their results and benchmark against other app users in their area."
Cropwise Sustainability — the newest digital offering from Cropwise™ that supports farm management decision-making — strengthens productivity, operations and climate resiliency. Join the conversation online and connect with Syngenta at Syngenta-us.com/social.
About Syngenta

Syngenta Crop Protection and Syngenta Seeds are part of Syngenta Group, one of the world's leading agriculture companies. Our ambition is to help safely feed the world while taking care of the planet. We aim to improve the sustainability, quality and safety of agriculture with world class science and innovative crop solutions. Our technologies enable millions of farmers around the world to make better use of limited agricultural resources.
The content of this release is for information purposes only. This release is not, and should not be construed as, an offer to sell or issue or the solicitation of an offer to buy any securities or other property interests.
To learn more visit www.syngenta.com and www.goodgrowthplan.com. Follow us on Twitter at www.twitter.com/Syngenta, www.twitter.com/SyngentaUS and on LinkedIn at www.linkedin.com/company/syngenta.
About SAI Platform

The Sustainable Agriculture Initiative Platform (SAI Platform) is a global not-for-profit organization helping to transform the food and drink industry to source and produce more sustainably. With over 150 members, we are at the forefront in pioneering sustainable agriculture around the world. We enable our members to share expertise, create solutions to common challenges and promote sustainable agriculture in a pre-competitive environment. By developing tools and principles, we are creating secure and resilient agricultural supply chains. Our innovative and industry-focused tools, the European Roundtable for Beef Sustainability (ERBS), the Farm Sustainability Assessment (FSA), the Sustainable Dairy Partnership (SDP) and the new Regenerative Agriculture Programme, lead the way to effective sustainable practices while delivering value to our members, farmers, their communities and consumers. To learn more about SAI Platform, visit www.saiplatform.org.
Web Resources:

Cropwise Sustainability in the App Store
SAI Platform
Syngenta Sustainable Solutions
Know More, Grow More
Syngenta Newsroom
Syngenta U.S.
Thrive
Cautionary Statement Regarding Forward-Looking Statements

This document may contain forward-looking statements, which can be identified by terminology such as 'expect', 'would', 'will', 'potential', 'plans', 'prospects', 'estimated', 'aiming', 'on track' and similar expressions. Such statements may be subject to risks and uncertainties that could cause the actual results to differ materially from these statements. For Syngenta, such risks and uncertainties include risks relating to legal proceedings, regulatory approvals, new product development, increasing competition, customer credit risk, general economic and market conditions, compliance and remediation, intellectual property rights, implementation of organizational changes, impairment of intangible assets, consumer perceptions of genetically modified crops and organisms or crop protection chemicals, climatic variations, fluctuations in exchange rates and/or commodity prices, single source supply arrangements, political uncertainty, natural disasters, and breaches of data security or other disruptions of information technology. Syngenta assumes no obligation to update forward-looking statements to reflect actual results, changed assumptions or other factors.
©2022 Syngenta, 410 Swing Road, Greensboro, NC 27409. The Syngenta logo is a registered trademark of a Syngenta Group Company. All other trademarks are the property of their respective owners.
Contacts
Chris Tutino

919.356.9163

[email protected]
Kennedy Fowler

919.886.5964

[email protected]