HANCOM Sends Letters to Stockholders for the First Half of the Year "Transforming into a Cloud and AI based Service Provider"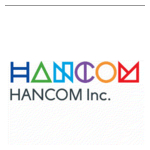 Fulfilling its promise to communicate every half year with its second shareholder letter, following the first shareholder letter in November
Beginning its pivot by launching a new Cloud and AI technology-based service in the second half of the year
SEOUL, South Korea–(BUSINESS WIRE)–#Hancom—Hangul and Computer (KOSDAQ: 030520) (CEO Sung-jun Byun/Yeon-su Kim, hereinafter referred to as "HANCOM") has announced that the company sent out a shareholder letter for the first half of 2022.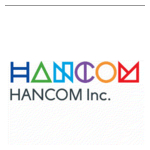 HANCOM sent its first shareholder letter after being founded in November last year and pledged to communicate with its shareholders every half year. The company has now sent out a second shareholder letter, fulfilling that promise.
Through this shareholder letter, HANCOM has designated 'empowering' as its keyword for customer value and also laid out the company's goal of becoming an empowering partner that fulfills customer needs and assists in solving issues in the cloud environment.
HANCOM announced its pivot into a cloud and AI technology-based service enterprise in the second half of the year. The company intends to merge the software technology of HANCOM with cloud and AI technology to improve HANCOM's competitiveness while converting the company into a cloud and AI enterprise at the same time through the following: Expansion of AI-based office software, Enhanced cooperation with global SaaS companies, and Launch of extended subscription service.
HANCOM has been working on the modulation of application programming interfaces (API) and software development kits (SDK) for each function, including the AI function of HANCOM Office, and the company announced its plan to create a roadmap for merging robotic process automation (RPA) and AI services to expand the company's business across various services.
In addition, HANCOM has emphasized its plans to increase investments and cooperation with global SaaS enterprises through its overseas holding company, 'Hancom Alliance' currently being established in Singapore.
HANCOM has also exhibited confidence in its new cloud-based services launching in the second half of the year. The company will launch the cloud-based subscription services HANCOM Docs and Hancom Taja, and plans to reveal an office metaverse service connecting the offline and online worlds to accelerate its expansion within the B2C market.
Aside from business details, HANCOM also mentioned the company's various efforts for organizational change and growth through the shareholder letter. The company revealed that it is focusing on building a corporate culture unique to HANCOM through 'Culports Day,' which supports the cultural and sports activities of teams to improve teamwork, and 'HANCOM Now,' for online meetings between executives and employees, and by unifying the titles of all employees as 'nim,' along with other various changes.
HANCOM CEO Yeon-soo Kim stated, "We will strive to become an empowering partner for our customers and raise the market expectations for HANCOM through bold adjustments to our portfolio and innovative changes that will transform the company."
Contacts
HANCOM Inc.

PR Team

031-627-7084

[email protected]