Nostromo Energy Appoints Top Energy and Technology Industry Executive Doug Poffinbarger to Lead West Coast Commercial Operations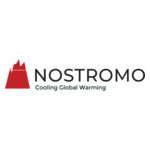 WEST HOLLYWOOD, Calif.–(BUSINESS WIRE)–Nostromo Energy (TASE: NOST), a provider of breakthrough energy storage technology for commercial and industrial buildings, today announced that Doug Poffinbarger has joined the company as Director of West Coast Commercial Operations. In his role, Poffinbarger will lead Nostromo's regional sales, from initiation to delivery. Poffinbarger has decades of experience in building performance, energy and sustainability. Before joining Nostromo, Poffinbarger was CEO of 3fficient, a green building and clean energy company in San Diego. He has also held leadership roles at NRG Energy, PE Consulting, and Honeywell International.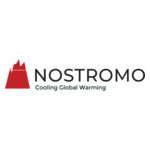 "Doug brings a combination of strong leadership, commercial building experience, and a passion for making the energy transition efficient, clean and affordable," said Yoram Ashery, CEO of Nostromo Energy. "I'm confident that with Doug leading our West Coast commercial operations Nostromo will accomplish our mission of decarbonizing commercial and industrial buildings by transforming cooling systems into clean and cost effective energy storage assets."
"I'm excited to join Nostromo and help deploy their modular, non-flammable ice-based energy storage solutions. Demand for energy storage to reduce emissions and save on energy costs is growing quickly and Nostromo is well positioned to grow with this market," said Doug Poffinbarger.
About Nostromo
Nostromo Energy accelerates the renewable energy revolution with its clean, safe, sustainable Megawatt-scale behind-the-meter energy storage technology. Nostromo's IceBrick™ energy storage solution enables commercial and industrial buildings to save on energy costs, reduce their carbon emissions and stop climate change by helping turn the power grid carbon free.
To find out more, visit us at https://www.nostromo.energy
Contacts
Nostromo Energy

Myriam Ben Nun

[email protected]
Antenna Group

Mackenzie Martin

[email protected]