Makersite, the AI & data platform that powers sustainable product and supply chain decisions at scale, secures 18M USD Series A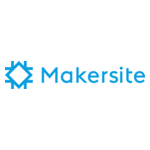 STUTTGART, Germany–(BUSINESS WIRE)–Makersite, a leader in delivering supply chain digital twins for product sustainability, risk, and cost optimization for the world's leading brands, announces the completion of an 18M USD funding round. The German startup uses AI, data, and apps to power sustainable product and supply chain decisions at scale, helping manufacturing enterprises solve complex challenges across the entire value chain. Hitachi Ventures, the global venture capital arm of Hitachi, Ltd., and Translink Capital, a Silicon Valley-based VC fund, are leading the investment with participation from KOMPAS, an EU-based venture capital fund, and seed-investor Planet A. The investment follows strong, profitable revenue and customer growth in the last 12 months. The funding will be used for the continuous support of its solutions to its expanding book of clients, which include Microsoft, Vestas and Cummins.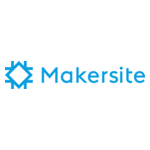 Changing the way things are made
100% of the world's carbon emissions come from products – the way they are made, the things we need for using them, and their end of life. Still, less than 1% of all products have sustainability as a design parameter. At the same time, companies face new regulations to report and reduce their emissions. One of the big problems is that 90% of emissions in manufacturing companies come from the supply chain, but Scope 3 emissions are hard to track and even harder to reduce.
"Products that come to market today were often designed many years ago. The market needs a solution that will help design tomorrow's sustainable products today," shares Tobias Jahn, partner at Hitachi Ventures, "For enterprises to become greener and ready for a sustainable economy, understanding the product's environmental footprint and its impact on cost, compliance, and supply chains during product development are a necessity. By bringing data insights into product development and supply chains, Makersite comprises everything needed to embrace sustainable product design," Jahn adds.
Makersite empowers development and procurement teams in manufacturing companies to make better decisions about what to buy and from where at scale. Makersite's AI automatically maps a company's portfolio of products, suppliers, and manufacturing processes against more than 140 material and supply chain databases. It then constructs granular, precise digital twins of each product and how they are made, used, and disposed of. These dynamic, multi-criteria models and deeply integrated apps enable transparency and understanding of multiple factors, including environmental footprints, should-costing, and compliance risks, faster than any current approach.
Makersite was founded in 2018 by Neil D'Souza, former CTO of Thinkstep, which Sphera later acquired. Since then, it has been the only cloud-based platform combining data aggregation and live applications for agile product life cycle management.
Investing in the sustainable economy of the future
"We put decades of experience into solving a problem that has eluded the manufacturing industry until now. In an increasingly complex environment, how do you make better products faster? One of the answers we found is to simplify and decentralize decision-making by providing accurate, instantaneous, and actionable multi-criteria data on sustainability, cost, and risk implications of decisions," shares Neil D'Souza, founder of Makersite. "We were humbled by the industry response and have grown profitably, purely by word of mouth, until now. With this investment, we will increase delivery and go-to-market capacities to continue delivering our cutting-edge solution to many more customers that have begun their transformation into the new normal of sustainable business," D'Souza shares.
"Many manufacturers are facing customer and regulatory pressures to reduce their carbon emissions. Makersite is one of the only platforms that allow manufacturers to drill down at the SKU level without the heavy manual work required," shares Toshiya Otani, Managing Director at TransLink Capital.
"Accelerating the decarbonization of the built environment and manufacturing is a core investment theme for KOMPAS. Understanding a product's impact across its lifecycle to make more sustainable design and procurement choices are critical enablers to decarbonizing our supply chains," Sebastian Peck, Partner at KOMPAS explains."Makersite enables companies to have actionable data and analytical capabilities at their disposal to facilitate the necessary operational changes to create more sustainable and successful products. We are delighted to be involved in this funding round and look forward to supporting Neil and his team as the company scales up," Peck concludes.
"We are witnessing an unprecedented unification of all industries, aiming to decarbonize and depollute our supply chains," says Nick de la Forge, Co-founder and Partner at Planet A Ventures. "The Makersite technology allows companies to gain the granular product insights necessary to drive a sustainable transformation. We are proud to further support Neil and the Makersite-team in leading this global ambition with their award-winning software," de la Forge adds.
For more information, please visit makersite.io.
About Makersite
Makersite is an award-winning software-as-a-service provider helping manufacturing enterprises solve complex challenges around their products and supply chains. Founded in 2018 by CEO and Founder Neil D'Souza, the Stuttgart-based company employs more than 30 employees across Europe, America, and Asia. Their customer portfolio includes companies like Microsoft, Lush, Cummins, and Vestas. Amongst other areas, Makersite is the leader in supply chain transformation and complete automation of LCAs and Scope 3 reporting. Just in 2021, 8+ Million LCAs were processed through the cloud platform.
About HITACHI VENTURES
Hitachi Ventures is the strategic corporate venture capital arm of Hitachi, Ltd. We invest in innovative startups with strategic relevance to Hitachi, Ltd. that address society's key technological challenges in target areas such as mobility, health care and smart life, industry, energy and IT. With offices in Munich and Boston we cover Europe, Israel, and North America. We look for leading startups with exciting technologies and business models which we support as investors as well as through strategic collaborations with Hitachi business units.
About TransLink
Headquartered in Palo Alto, California, Translink Capital is an early-stage venture capital firm investing in technology-based startups in the consumer, enterprise and blockchain sectors. Founded in 2006, the firm has over $1 billion of assets under management and has been engineered to bring founders and their innovative companies together with a unique set of resources and networks to support their journey to build foundational companies in their sector. Translink Capital's consumer portfolio companies include or have included: Aktiia, Empowerly, Epic!. Market Kurly, Misfit (acquired by Fossil), Molekule, Noom, SoundHound, and Within (acquired by Meta).
About KOMPAS
KOMPAS is an early-stage venture capital firm funding breakthrough innovations that accelerate digital transformation and industrial automation across the built environment. Founded in October 2021, KOMPAS supports the creation of a more sustainable economy by backing innovative engineering solutions that dramatically reduce waste and CO2 emissions. KOMPAS is led by Partners Sebastian Peck, Talia Rafaeli and Andreas Strasser and is headquartered in Copenhagen with offices in Amsterdam, Berlin and Tel Aviv. Fund I ($160m) backs Seed and Series A companies across Europe, Israel and North America.
About Planet A
Planet A is an investment fund partnering with European green tech start-ups that have a significant positive impact on our planet while building scalable businesses globally. Our mission is to contribute to an economy within the planetary boundaries. We support innovation in four key areas: climate mitigation, waste reduction, resource savings and biodiversity protection. First in the European VC world we offer scientific impact assessments to support our investment decisions and empower founders to manage and improve their impact. A wide network of experienced founders and experts support our portfolio companies. Investments include Traceless, Ineratec, C1, GoodCarbon and Makersite.
Contacts
Laura Nodoph

[email protected]
Phone: +49 173 7117700
North America Press Contact
Jordyn O'Malley, Media Frenzy Global

[email protected]
Phone: (843) 408-1680