Compucom Named Major Contender in Everest Group's PEAK Matrix 2022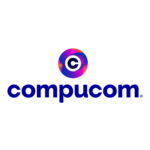 Report highlights Compucom's key differentiators of user experience-focused services and strong device management
FORT MILL, S.C.–(BUSINESS WIRE)–Compucom, a leading IT managed services provider, was recognized as a Major Contender in Everest Group's Digital Workplace Services PEAK Matrix® Assessment 2022.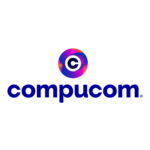 Everest's report noted that in order to build a sustainable workplace ecosystem, a conscious effort is needed to move away from stopgap solutions. Instead the focus should be on critical components of the digital workplace that have been eclipsed by business continuity challenges in the last two years. These business continuity challenges, Everest observes, include:
e-Governance and compliance
Employee experience management
Employee burnout, virtual culture and talent building
Data privacy
The report's author, Udit Singh, practice director at Everest Group, indicated that enterprises looking for experience management-led workplace transformations would find confidence in Compucom's focus on employee experience management framework, which consists of 80+ metrics across four dimensions of user experience.
Everest Group's PEAK Matrix evaluation focused on three key criteria:
User Experience: Compucom has a strong focus on measuring and improving user experience through persona and experience-centric metrics. With robust transformation solutions, Compucom provides agility and flexibility to customers and users in the healthcare and retail sectors.
Workplace Solution Portfolio: Compucom's workplace solution portfolio is designed to support modern hybrid and remote digital employee experiences underpinned by zero-trust security, BYOD (Bring Your Own Device), modern endpoint management and AI-powered self-help.
Customer Relations and Investments: Compucom's significant investments in Moogsoft and Bonitasoft helped strengthen its automation-based workplace solutions. Customers ranging from small, medium and large enterprises value Compucom's cost-effectiveness delivered via AI-powered workplace solutions to meet the specific needs of each enterprise.
"With the world's leading enterprises turning to research firms like Everest to help them solve their toughest sourcing and digital transformation challenges, Compucom is pleased to be recognized as a Major Contender in Everest Group's Digital Workplace Services PEAK Matrix," said Mick Slattery, Compucom CEO. "Recognition like this is made possible by our talented and committed associates as they provide a frictionless user experience out of the box, with automated, onsite, and remote support. We thank Everest for recognizing the efforts our associates deliver day-in, day-out as we continue to earn the right to serve our customers every day."
About Compucom
Compucom is a leading provider of business services, products and digital workplace technology solutions through an integrated business-to-business distribution platform, which includes world-class supply chain and distribution operations. Compucom has more than 7,000 dedicated professionals, manages more than 7 million devices globally and serves around 700 clients in the United States and Canada. Compucom provides end-to-end managed workplace services, infrastructure modernization and digital consulting to enable the digital workplace for enterprise, midsize and small businesses. For more information, visit compucom.com.
Contacts
Michael Krems

Media Relations

Compucom

[email protected]