Local Arizona Political Consulting Firm Helps Elect Adrian Fontes As Secretary of State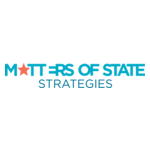 PHOENIX–(BUSINESS WIRE)–Matters of State Strategies is proud to have helped protect democracy by serving as the general consulting firm for Arizona's next Secretary of State, Adrian Fontes.
In a victory speech on November 14th, Adrian Fontes said, "I want to thank my team, which is by the way entirely Arizona based. I'm very proud of that."
Fontes ran on protecting American democracy and the stability of our institutions. His team was locally based and made up of people who have worked in Arizona politics. Matters of State served as the campaign's general consultant and handled communications, creative, radio and TV production, social media, and organizing. Jeanne Lunn, the Finance + Compliance Director for the agency, served as the Fontes campaign manager. Vice President Matt Grodsky served as the communications director. President Ted Anderson managed the digital and media buying strategy. Matters of State has been serving the campaign for 13 months.
The goal from the end of the primary onward was to ensure Fontes ran on a nonpartisan theme that attracted Independents, Republicans, and unaffiliated voters to the Democratic coalition. With Arizona's voter registration breakdown reflecting a disadvantage to Democrats, it was imperative that Fontes bring in Republicans and Independents.
The campaign built a coalition of prominent Republicans and Independents that could take an active role in promoting his campaign in their networks. Additionally, the campaign focused heavily on messaging in Latino communities with themes that resonated with that specific audience.
The team used disciplined messaging designed to contrast Fontes from Finchem and make clear what was at stake in this election. Matters of State was able to control the narrative through earned media, aggressive bilingual media buys, and a campaign that crisscrossed the state.
Vice President Matt Grodsky stated the following:
"We've been honored to serve as the general consultant for the Fontes campaign these past 13 months. Being local and nimble allowed us to respond quickly to polling and a shifting political landscape on the ground. The Matters of State team appreciates our partners and strategic collaborators who helped us throughout the cycle. None of our efforts would have mattered without the amazing talent, charisma, intellect, and determination of Adrian Fontes. We couldn't be prouder of our team, the campaign staff, and Arizona's next Secretary of State."
Contacts