MDACA Synthetic Data Engine and Cloud Storage Explorer Now Available in AWS Marketplace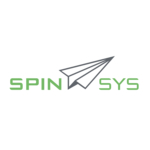 FALLS CHURCH, Va.–(BUSINESS WIRE)–Spin Systems, Inc., an Advanced Tier Services Partner in the Amazon Web Services (AWS) Partner Network (APN), has released the Multiplatform Data Acquisition, Collection, and Analytics (MDACA) Synthetic Data Engine (SDE) and Cloud Storage Explorer (CSE) in AWS Marketplace, a digital catalog with thousands of software listings from independent software vendors that make it easy to find, test, buy, and deploy software on AWS.
The MDACA Synthetic Data Engine (SDE) creates structurally and statistically similar synthetic data from sensitive, real datasets. MDACA SDE is designed to safeguard the privacy of real data without the need for customers to develop a deep understanding of the complexities of generating synthetic data.
SpinSys Director of Healthcare Innovation, Lou Ferrucci, noted, "The MDACA Synthetic Data Engine supports software development to accelerate product testing and release to market, utilizes a cost-effective storage approach, and bolsters modeling for machine learning while preserving confidentiality of the corresponding real data." Using Differential Privacy, MDACA SDE is designed to seamlessly access and create meaningful, intelligent synthetic data without compromising the corresponding sensitive, real data.
Available as a single Amazon Machine Image (AMI) for you to use with your preferred Amazon Elastic Compute Cloud (Amazon EC2) instance and type, the MDACA SDE is a web-based tool for taking in a de-identified data set as input and generating a synthetic dataset as output that is structurally and statistically similar to the de-identified data set. MDACA SDE provides visual comparative evaluation of data statistical distribution and attribute correlations between the synthetic and real datasets for users to have confidence in accuracy of the generated data.
As another component within the integrated MDACA suite, the Cloud Storage Explorer enables files management across a wide range of cloud storage providers through a single integrated solution. MDACA CSE is designed to leverage cloud-native services and cost optimization approaches tailored to increase productivity and reduce cost.
Ferrucci cited its innovative capabilities and stated, "MDACA Cloud Storage Explorer with Keycloak is a disruptive solution enabling customers to truly optimize their hybrid environments to browse, upload, download, move, copy and delete files, and perform other file management operations across environments through a single, centralized interface." MDACA CSE allows enterprise users to easily leverage single or multi-cloud environments to access both cloud-native and traditional storage without the need to understand the underlying implementation.
The MDACA CSE is a web-based file explorer also available as an AMI for customers to use with your preferred Amazon EC2 instance type in standard and GovCloud Regions. MDACA CSE offers the ability to apply granular security rules coupled to enterprise groups and detailed auditing; it fully integrates with enterprise authentication and authorization by supporting both Kerberos and standards based Single Sign-On (SSO) such as Security Assertion Markup Language (SAML) and OpenID Connect (OIDC).
About Spin Systems: SpinSys provides a comprehensive range of cloud services including stabilizing, modernizing, and migrating legacy and complex enterprise applications, developing migration plans and roadmaps, creating solutions for Big Data problems, refactoring applications, and developing new cloud-based systems.
Contacts
Claire Yamada Watson

[email protected]
703.318.0803