Qumulo Announces New Simplified and Secure File Data Solutions with Hewlett Packard Enterprise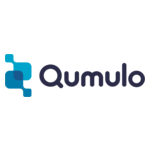 New offerings from Qumulo and HPE will simplify data storage management for customers, delivering a single, high-performance, cost-efficient solution with enterprise-grade security.
SEATTLE–(BUSINESS WIRE)–Qumulo, the radically simple way to manage petabyte-scale data anywhere, today took another significant step with Hewlett Packard Enterprise (HPE), the global edge-to-cloud company, in simplifying how customers manage data with the announcement of new solutions and security advancements including:
Launch of new hybrid-NVMe solutions – Qumulo, in partnership with HPE – announced new hybrid-NVMe solutions today, featuring Qumulo® software on HPE Apollo 4200 Gen10 Plus servers. These new solutions deliver:
High-demand performance with the cost efficiency of spinning disks, so customers don't have to compromise on speed or budget
As-a-Service simplicity and a modern cloud-like experience via HPE GreenLake
New enterprise-grade security features include advanced encryption certifications, strengthened authentication, multi-tenant networking and multi-factor authentication-enabled single sign-on support – delivering additional layers of data protection at no additional charge.
"Enterprises shouldn't have to choose between price and performance, and they definitely shouldn't have to source multiple vendors that complicate their IT solutions," said Kiran Bhagesphur, Chief Technology Officer at Qumulo. "The hybrid-NVME platform from Qumulo and HPE delivers all three in a single turnkey solution. And with Qumulo's additional security advancements, customers can feel at ease knowing their data has additional layers of protection from external threats."
The hybrid-NVMe nodes are based on the HPE Apollo 4200 Gen10 Plus server, which simplifies deployment and maintenance for data center operations. As the first hybrid-NVMe platform from Qumulo and HPE, this new solution can serve massive scale workloads, with significant NVMe performance gains while lowering cooling and space usage. Qumulo and HPE customers now can choose all-NVMe for performance and hybrid-NVMe for general purpose and archive use cases.
"Unstructured data growth at the edge and in the cloud, as well as in the data center, is a major challenge for IT. Our solutions with Qumulo are all about simplifying file data — wherever it resides," said Patrick Osborne, SVP & GM of Cloud Data Infrastructure, HPE Storage. "Today's announcement exemplifies our track record with Qumulo, delivering high-demand file performance at an affordable price, while helping customers simplify and secure file environments. In addition, HPE GreenLake with Qumulo provides as-a-Service consumption to streamline IT operations and free up capital."
Qumulo and HPE customers also receive a full suite of embedded data services to make managing their unstructured data radically simple, including:
Real-time data visibility and awareness of where data is, who's accessing it, and how much is being used for greater predictability and efficiency in capacity planning.
Intelligent caching, which optimizes for performance and cost by predictively moving data to the right media when it's needed.
Built-in layers of data security with FIPS 140-2 certified encryption that comes standard with every deployment.
Always-ready protection to ensure minimal downtime and near-zero recovery time objective (RTO).
API-first management software to create, manage, and tear down data services and programmatically retrieve all information with REST calls.
This announcement is the latest in a continuing series of innovations from Qumulo and HPE, who have partnered for several years to deliver file solutions to customers worldwide, across virtually all industries and verticals. Qumulo is a HPE Complete Showcase Solutions partner and was the recipient of the HPE Global Storage Partner of the Year in 2022.
For more information about Qumulo and HPE's simple and secure data storage management solutions, visit qumulo.com/hpe.
Tweet This: @Qumulo and @HPE launch hybrid-NVMe platform optimizing performance and cost-efficiency with enhanced security.
Resources:
Learn More About the Powerful Combination of HPE Solutions for Qumulo File Data Storage
Qumulo Helps Customers Avoid the Complexity of Protecting Unstructured Data with its Comprehensive Approach to Data Security
Qumulo Named HPE Global Storage Partner of the Year
Read About Qumulo and HPE GreenLake Collaboration Based in Innovation
Kettering Health's Journey to Modern Data Storage with Qumulo and HPE
Qumulo is the radically simple way to manage petabyte-scale data anywhere – edge, core or cloud – on the platform of your choice. In a world with trillions of files and objects comprising 100+ Zettabytes worldwide, companies need a solution that combines the ability to run anywhere with simplicity. This is precisely what Qumulo was founded to accomplish.
Qumulo, Qumulo Core and the Qumulo logo are registered trademarks or trademarks of Qumulo, Inc. All other marks and names herein may be trademarks of other companies. Copyright © 2022. All Rights Reserved.
About Hewlett Packard Enterprise
Hewlett Packard Enterprise (NYSE: HPE) is the global edge-to-cloud company that helps organizations accelerate outcomes by unlocking value from all of their data, everywhere. Built on decades of reimagining the future and innovating to advance the way people live and work, HPE delivers unique, open and intelligent technology solutions as a service. With offerings spanning Cloud Services, Compute, High Performance Computing & AI, Intelligent Edge, Software, and Storage, HPE provides a consistent experience across all clouds and edges, helping customers develop new business models, engage in new ways, and increase operational performance. For more information, visit: www.hpe.com.
Contacts
For further information:
Qumulo Contact

Laura Palmisano

[email protected]

727.643.5649