Sisense Adds Native Git Version Control to Sisense Fusion; Connects DevOps Processes to Analytics Development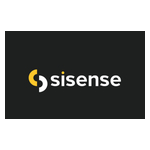 Sisense Makes it Simple for Developers to Build, Test and Release Analytics-Related Changes; New Offering Avoids Mistakes with Integrated Version Control and DevOps Support
NEW YORK–(BUSINESS WIRE)–Sisense, a platform that provides more than 2,000 global companies, including Skullcandy and Air Canada, with the ability to infuse and embed analytics everywhere, today announces the availability of the Sisense CI/CD Git integration module. Incorporated into the Sisense platform, the new module fully integrates with a company's existing Git-based version control tools, supporting DevOps methodologies and making it easy for developers to build, test and release analytics-related changes as well as avoid the mistakes that come from a lack of change control such as incorrect data or broken dashboards.
Most BI and analytics environments today have rudimentary – or worse no – version control, causing them to interoperate poorly with modern DevOps built on CI/CD processes and Git-based version control. This can cause costly breakdowns when integrating analytics into applications and products. Sisense's CI/CD Git integration module solves this problem, as it is designed to work like other development platforms, easily fitting into existing software development processes and allowing organizations to consistently apply their DevOps methodology.
"It's critical that an organization's analytics platform integrates seamlessly into its software development and DevOps life cycles, especially in embedded use cases that rely heavily on in-house development," said Amir Orad, CEO, Sisense. "By integrating with Git, we are addressing this issue and eliminating our customers' exposure to downtime, broken features and slow development velocity in their data analytics and BI efforts. Moreover, by leveraging existing DevOps tools people already use we don't burden them with new tools and systems, and allow them to build analytics with the DevOps methodologies they already use"
The Sisense CI/CD Git integration module enables analytics changes to be tested in isolation, merged into a stage environment for system testing and evaluation, and pushed to production when ready. In short, it ensures developers are always working on the same – and most recent – version of the analytics platform.
About Sisense
Sisense embeds analytics seamlessly into any workflow. From retail to life sciences to manufacturing, their solutions power customer experiences by increasing user adoption and supporting smart, quick business moves. For product leaders, this means providing customers with uncomplicated tools for intuitive, insightful ways of working. In turn, key decision-makers get the answers they need in the tools they use, and the confidence to make data-driven decisions without waiting on analyst teams. With Sisense analytics tools, IT and BI teams can help everyone at their company analyze, explore, and collaborate to uncover valuable insights. More than 2,000 global companies rely on Sisense to innovate, disrupt markets and drive meaningful change in the world. Ranked as the No. 1 Business Intelligence company in terms of customer success, Sisense has also been named one of the Forbes' Cloud 100, The World's Best Cloud Companies, six years in a row. Visit us at www.sisense.com and connect with us on LinkedIn, Twitter, and Facebook.
Contacts
Rachel Freeman

[email protected]