SynMax Raises $6 Million in Oversubscribed Seed Round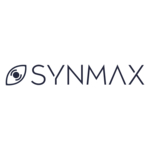 HOUSTON–(BUSINESS WIRE)–Today SynMax announced the closure of its seed round with $6 million in funding, an oversubscription of $2 million. 100% of the investment came directly from SynMax customers. The start-up will use this funding to expand its team to continue building its suite of energy products and advance development of its maritime domain awareness product.
The seed round was led by Bill Perkins, Founder and Managing Partner of Skylar Capital. When asked about his decision to invest, Perkins said "I am very excited about SynMax and the problems they are solving. Their dedicated and skilled team has taken a unique approach and made the products that SynMax create 'essential intelligence' in both the energy and maritime awareness domains."
About SynMax: SynMax is a geospatial intelligence SaaS company that has adopted a cutting-edge approach to providing unrivaled intelligence product suites for the energy and maritime industries. SynMax's AI, informed by industry experts and data scientists, fuses earth observation imagery and key data sources to provide comprehensive ground truths, not predictions.
The SynMax Energy product suite launched in May 2022, harnesses SynMax's AI to provide the most accurate and timely energy intelligence on the market. SynMax Maritime is launching Theia in early 2023, a maritime domain awareness platform that employs data fusion to deliver unparalleled actionable intelligence around dark ships and their activities.
Visit SynMax's website for more details: https://www.synmax.com/
Contacts
Energy Contact: Eric Anderson [email protected]
Maritime Contact: Dean Harkess [email protected]
General Inquiries: [email protected]
Phone: +1 (713) 569-9237