UJET Named to CNBC's Top Startups for the Enterprise List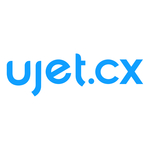 Leading contact center platform recognized for its disruptive innovations of cloud solutions for small, mid-sized, and enterprise level customer service providers
SAN FRANCISCO–(BUSINESS WIRE)–UJET, Inc., the world's most advanced cloud contact center provider, announced today it has been named one of 25 companies on CNBC's first-ever Top Startups for the Enterprise list. The CNBC Top Startups for the Enterprise features 25 innovative private companies developing the latest technology and big ideas in business intelligence, IT, big data, cybersecurity, customer relationship management, artificial intelligence and cloud software solutions. UJET was selected using a proprietary analysis of quantitative metrics and qualitative review by the members of the CNBC Technology Executive Council (TEC) – a group of leading technology executives at a diverse range of large corporations, private startups, government entities and non-profit organizations.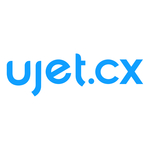 "We are honored to be included in CNBC's very first Top Startups for the Enterprise list. UJET strives to lead the contact center solutions space through innovation and this recognition from CNBC serves as validation for both our efforts and direction," said Vasili Triant, chief operating officer, UJET. "As inflation skyrockets and consumers rethink their spending, brands can't afford to offer subpar customer service. Customer satisfaction and retention should be every business's number one priority – and it all starts in the contact center. UJET's leading-edge cloud solutions are enabling brands to transform the customer experience where it matters most."
UJET continues to deliver disruptive innovation to the contact center market, bridging the technology gap between outdated customer service infrastructure and modern consumers. The company has experienced considerable momentum in overall growth as a result of innovative product launches and strategic partnerships throughout 2022.
Through a consistent cadence of cloud innovations, UJET is advancing the contact center solutions industry into the modern era. The unmatched scalability and flexibility of the UJET cloud platform represents a seismic shift in contact center operations. UJET cloud solutions address long-standing design flaws and the conventional thinking that have failed to evolve in parallel with the changing human interaction landscape. With modern solutions backed by the progressive capabilities of the cloud, customer service providers are future-proofing their operations with UJET, the world's most advanced contact center.
To learn more about UJET, visit http://www.ujet.cx/.
About UJET:
UJET is the cloud contact center platform for businesses who put trust at the heart of their customer experience. Our one-of-a-kind architecture and award-winning CX Intercloud deliver the most dependable foundation for security, reliability, and scale across cloud contact center operations. With UJET, organizations gain a full voice and digital engagement suite that's equipped with smart device capabilities, powerful AI, and advanced analytics – all intuitively designed to make life easier for everyone involved. From customers and agents to supervisors and executives, UJET delivers meaningful operational efficiency, higher interaction quality, and mission critical stability. Innovative brands like Instacart, Turo, Wag!, and Atom Tickets all trust UJET to enable exceptional customer experiences. So can you.
Learn more at www.ujet.cx and follow us on LinkedIn, Twitter, Instagram, and subscribe to our blog!
Contacts
Media
Victoria Stevenson

Corporate Ink for UJET Inc.

617-969-9192

[email protected]