A New HungerRush Study Confirms Nearly 80 Percent of Consumers Prefer Restaurants with Technology Experiences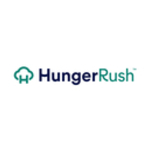 HungerRush's inaugural RushReport offers insights into consumer restaurant trends, from the labor shortage to inflation, to the impact of gas prices on consumer spending
HOUSTON–(BUSINESS WIRE)–HungerRush™, the leading cloud software provider for the restaurant industry, today announced findings from its inaugural report, The RushReport: The 2023 Restaurant Consumer Experience Report. The new report provides an in-depth look at opinions and decisions of consumers on the state of the restaurant industry amidst a myriad of changes and disruptions over the past few years.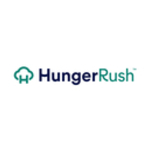 Throughout 2022, across the industry, restaurants and consumers alike have seen increased strain on budgets, resources, and flexibility when it comes to dining out. Many of these elements remain out of the control of restaurant owners and operators however, as a result, the industry has seen a direct impact on consumer behaviors. Today's consumers are choosing quick service restaurants over fine dining, options closer to home, and overall, opting to eat out far less frequently.
"While restauranteurs cannot control every factor in this changing landscape, there are notable ways in which they can address and improve operations to elevate the guest experience and stand out in today's competitive and ever-changing market," said Perry Turbes, CEO of HungerRush. "Our new RushReport gives guidance to restaurant owners on how consumers expect to interact with restaurants in the future. From initial search and discovery, through the ordering and post-meal engagement, consumers want a seamless and personalized experience catered to their individual needs. This connected restaurant experience is critical to success for today's restaurants and right at the center of our strategy as a technology partner to them."
Key findings and trends from the report include:
Consumers demand technology from their restaurants: After years of online ordering, delivery and curbside pickups, consumer behaviors have shifted toward digital. Technology integration is deemed an essential part of the dining experience today, with 79% of consumers indicating they expect to be able to use technology to order at most casual restaurants. With new technology powered by artificial intelligence (AI) and machine learning (ML), today's consumers expect full-service, expedited, and frictionless ordering experiences.
Being online isn't enough. A strong digital footprint and multichannel strategy is critical for restaurants to survive and thrive: 60% of Americans who eat out or take out food say one of the first places they look when deciding on a new restaurant is Yelp and/or Google reviews, and 85% say it's important to be able to easily find reviews and information online about restaurants. For restaurants this means having a digital footprint and visibility across multiple channels to engage and communicate with consumers is critical. Having rich content like reviews, photos and menus can be the deciding factor for being chosen over a competitor.
Inflation and gas prices are forcing consumers to eat out less and keep it local when they do: Because of inflation, 50% of Americans who dine out or order takeout say they are eating out less frequently, with 44% choosing more affordable options such as fast-casual or to-go options. Higher gas prices are driving location preferences, with 44% of consumers choosing restaurants closer to their homes. Restaurant operators can leverage local promotions and personalized communications to mitigate these trends. In fact, 62% of consumers say it is important that a restaurant they frequent provides personalized communications tailored to them.
Labor shortages are being felt by all: Half of Americans who dine out have stopped going to a certain restaurant because they aren't staffed properly, and 82% who eat out or order takeout say restaurants need to do a better job of dealing with the ongoing labor shortages. Customers also know how critical the right technology investments are to a restaurant's bottom line, 80% say that with the right technology, restaurants can become more efficient and deal with the labor shortage better.
To read The RushReport: The 2023 Restaurant Consumer Experience Report in its entirety, visit: https://pos.hungerrush.com/rushreport
RushReport Methodology

The RushReport was commissioned by HungerRush and conducted by Dynata, the world's largest first-party data company. The survey was conducted in August 2022 of 1,000 U.S. consumers 18 years and older to understand their preferences and habits in a variety of topics related to the restaurant industry: ordering methodologies, brand loyalty, pandemic-induced dining experiences, and more.
About HungerRush

HungerRush is a leading provider of integrated restaurant solutions that make it easier to delight guests, drive loyalty, and manage restaurants from anywhere. HungerRush 360, our flagship all-in-one cloud POS system, integrates digital ordering, delivery, customer engagement, restaurant management, and payment processing features with flexible software designed to give operators of all sizes more insight into their customers, more control over their operations, and more power to profitably grow their business. For more information, visit HungerRush.com.
Contacts
MEDIA:

Michelle Doss

HungerRush

512.365.9358

[email protected]