Cybersecurity Pioneer Cyemptive Technologies Announces Business Expansion; Opens North Carolina Office to Service its Growing East Coast Customer Base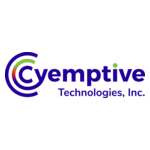 Accelerates Company to Next Level of Growth
SNOHOMISH, Wash. & WILSON, N.C.–(BUSINESS WIRE)–#antimalware–Cyemptive Technologies, the only cybersecurity company that guarantees to eliminate cyber threats, today announced a business expansion designed to accelerate the company to its next level of growth, including the opening of a new regional office in North Carolina to support its growing East Coast customer base. The new office expands Cyemptive's data center and security operations technology capabilities for its government and private sector contract opportunities in the region.
The new office, which is the second in a series planned by the company, is located in Wilson, North Carolina, near the Raleigh-Durham business corridor. This business expansion is part of a set of strategic actions, including building infrastructure, the company is taking to position itself for its next level of growth. Rob Pike, founder of the company and recently named "Cybersecurity CEO of the Year" by CEO Monthly Magazine, is overseeing the opening and implementation of the office. Assisting him is Gary Zelanko, former Chief Computer Architect for the NSA and Cyemptive Chief Information Security Officer.
"Cyemptive selected the city of Wilson due to the favorable business environment of the area," said Pike. According to Pike, the new office is expected to bring additional jobs to the region.
A former Chief Strategy Officer with Hitachi Data Systems and visionary behind its Unified Compute Platform (UCP), Pike has led Cyemptive in its development of the only cybersecurity solutions guaranteed to protect computing environments before or immediately following a compromise. Under his leadership, Cyemptive now has a worldwide customer base. Its solutions have won multiple awards, including 12 ASTORS Homeland Security Awards from American Security Today and the Department of Homeland Security's national competition for most innovative border security-related solution on the market.
Cyemptive's cybersecurity solutions are the only ones on the market today guaranteed to protect computing environments before or immediately following a compromise. Cyemptive handles threat elimination by keeping systems in known and predictable states while constantly and automatically removing threats. Unlike the competition, Cyemptive's patented technologies protect against both known and unknown "Zero-Day" attacks, including hardware-based compromises.
About Cyemptive Technologies

Headquartered in Snohomish, Wash., Cyemptive has been on a mission to make large organizations cyber safe since 2014. Today, more than 130 customers worldwide utilize Cyemptive's award-winning software, services and support to remove all cyber threats before or immediately after they are compromised. The company's leadership team is comprised of executives from several of the world's most powerful technology and security organizations, including the former CIO of Microsoft and the former Chief Computer Architect for the National Security Agency. More information about Cyemptive Technologies is available at www.cyemptive.com.
Contacts
Belinda Young

BYPR

206-932-3145

byoung@bypr.com
Rob Pike

Cyemptive Technologies

425-341-9800

info@cyemptive.com
Lynn McLean

SVP of Sales

Cyemptive Technologies, Inc.

415-515-4691

lmclean@cyemptive.com