DLA, LLC Announces Promotions, Recognizing Exceptional Performance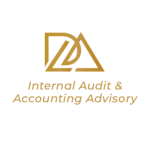 FAIRFIELD, N.J.–(BUSINESS WIRE)–DLA, LLC (DLA) a leading provider of internal audit and accounting advisory services, announced several promotions today.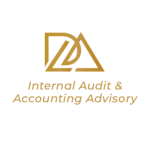 DLA President & COO Phil Ramacca said, "As we grow our teams, we're thrilled to recognize the vital role these team members are playing in our long-term success. Over the past year, these recognized individuals have excelled in their demonstration of critical competencies and have contributed significantly to DLA's success and continued growth. We are pleased to recognize them for their talent and commitment to DLA and look forward to seeing them advance in their new positions."
Announced in today's promotions are:
Jesse Liszkiewicz, Managing Director, Accounting Advisory – Jesse joined the Accounting Advisory group in 2019. He has proven himself as a leader in his practice group and a trusted adviser to his clients.
Richard Barnett, Manager, Accounting Advisory – Richard joined the Accounting Advisory group in 2021. Richard assists clients with technical accounting analyses, SEC reporting, implementation of new accounting standards, audit/IPO readiness, and accounting for mergers and acquisitions.
Scott Semaya, Senior Manager, Forensics, Valuation & Litigation Support (FVLS) – Scott joined the FVLS group in 2021. He manages complex commercial litigation engagements, including, but not limited to damages, breach of contract, lost profits, and shareholder dispute claims. Additionally, Scott manages matrimonial litigation engagement matters where he is responsible for valuing closely held businesses in various industries and evaluating cash flow for spousal support purposes.
Megi Alla, Senior, Internal Audit – Megi joined the Internal Audit group in 2021. Megi immediately proved herself an asset to the team. She specializes in working with clients to design, improve and test internal control frameworks.
Kevin Gray, Senior Manager, Internal Audit – Kevin joined the Internal Audit group in 2014. As a Senior Manager, Kevin continues to work with clients where he will advise and assist on complex process areas, including information technology general and application controls, system development, life cycles and cyber security.
These promotions will take effect January 1, 2023, and "reflect our company's commitment to excellence," said David Landau, DLA Founder & CEO. "We have built a high performing team that requires us to recruit, retain and recognize individuals for their leadership and contributions. Our employees exemplify our company's highest standards of integrity. They are passionate team players who consistently develop new strategies that exceed clients' expectations while growing our business."
About DLA LLC
Founded in 2001, DLA provides internal audit and accounting advisory services to hundreds of clients. DLA's leadership team averages 30+ years of experience and is led by Big Four veterans with deep industry expertise. DLA specializes in internal audit, accounting advisory, forensic accounting, valuation and litigation support, tax, risk management and IT advisory services. The company headquarters is in Fairfield, New Jersey.
For further information about DLA, LLC, please visit www.dlallc.com.
Contacts
Peter Okun 973.575.1565