DriveSFN, a WEB3 Navigation App, Rewards Commercial and Private Drivers for Driving Safely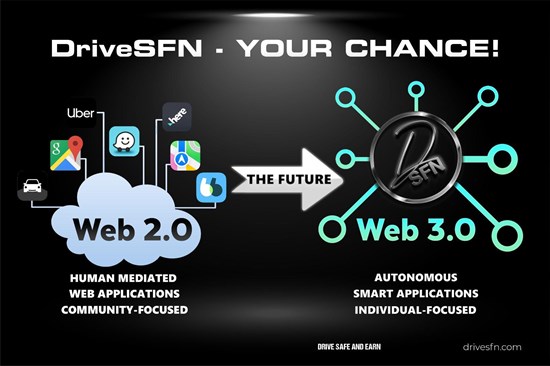 Dubai, United Arab Emirates–(Newsfile Corp. – December 9, 2022) – A group of crypto enthusiasts has come up with the idea of coupling decentralized Web3 innovations with state-of-the-art navigation technology, bringing about DriveSFN, the world's first Web3 Navigation App.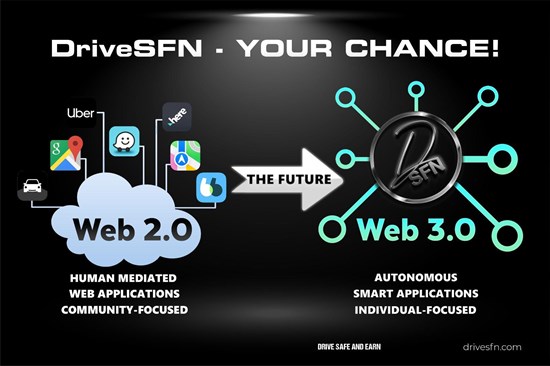 By using the DriveSFN web3 ecosystem, drivers can earn rewards for safe-driving whilst carrying out routine journeys' or by evolving and increasing the value of their NFT assets.
Statistics show that there are around 1.35 million Road Traffic-related fatalities each year, with a third of all RTA fatalities being a direct result of speeding. The Drive Safe concept was born from the idea of using Blockchain technology to make the roads a safer place. In addition to road safety, driving within the speed limit preserves the environment by reducing engine emissions.
The App will have 2 interfaces; one for domestic motorists and another for business users.
The Domestic user interface of the App serves as a Navigation platform with a simple user interface, which will function very similarly to other established market-leading solutions, with the integration of web3 (Driving Safe Rewards and NFT integration).
For businesses the DriveSFN App is an excellent replacement for the outdated and dedicated hardware tracking solution used to their drivers. It adopts a data-centric approach to enable businesses such as transport, delivery, and insurance companies to unify their operations, cut down costs, and operate efficiently. The Business user interface of the App is more comprehensive and depends on the type of business selected during setup. It offers its service to various companies which include the Public Road Transport, Motor Insurance Services, Commercial to Private Drivers (Food Delivery, Courier Services, Taxi, etc.), Courier Businesses, and Freight/HGV companies.
Other features include an In-App Marketplace and NFT customizations/upgrades, which can be done in various ways (attributes, skins, boosts, and accessories). The App will be available on Google Play and App store.
Updates and announcements will be made via the following channels https://t.me/DriveSfnAnnouncement and https://twitter.com/drivesfn
Media Contact
Company: Saguni Tech LLC
Contact person: Saban Oezden
Email: [email protected]
Country: Dubai, UAE
Website: https://drivesfn.com
To view the source version of this press release, please visit https://www.newsfilecorp.com/release/147434