Biologicals Industry Leader Richard Jones Joins DunhamTrimmer Bio Intelligence as Vice President of Content and Client Engagement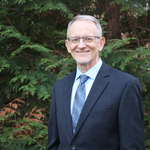 LAKEWOOD RANCH, Fla.–(BUSINESS WIRE)–#CAGR–DunhamTrimmer, the global leader in business intelligence for the biocontrol, biostimulant, biofertilizer, and specialty nutrition industries, announced today it has named Richard Jones the company's new Vice President of Content and Client Engagement. An established professional in the biocontrol and biostimulant space, Jones brings 25 years of experience in strategic leadership, communications, marketing, project management, and conference programming with an eye toward the commercial grower. His efforts have focused on advances in commercial agriculture with an emphasis on the use of biologicals in fruit, vegetable, and greenhouse production.
The move marks another key hire for DunhamTrimmer, the pre-eminent resource for data and business intelligence relating to biocontrol, biostimulant, and biofertilizer markets, technologies, and distribution strategies around the world. 2022 marked another year of record growth for the biologicals market consultancy.
"Not only does Richard bring years of expertise conceptualizing and delivering on knowledge transfer strategies," said Mark Trimmer, Co-Founder and Managing Partner of DunhamTrimmer, "his commitment to growers and his demonstrated leadership in meeting their demand for biologicals intelligence is well known throughout the industry. He makes an excellent addition to our team."
Richard began his career as a writer and editor for Meister Media Worldwide in 1998, and over the next two-and-a-half decades rose to the position of Corporate Content Director, leading the company's content strategy and execution for print, digital, and event properties in the U.S. and around the world. For more than ten years, Jones led the company's biologicals content strategy, focusing on developments in biopesticides, macroorganisms, and biostimulants. He has served as the Program Chair for Meister Media's BioSolutions Conference & Expo and is a key contributor on the Communications Committee of the US-based Biological Products Industry Alliance (BPIA).
"I have known and engaged with DunhamTrimmer, and have benefitted from its unparalleled market intelligence for years," Jones said. "It is truly an honor to be joining the organization today. I am excited to help build on that foundation as we work together toward an exciting future for the biologicals industry."
About DunhamTrimmer
DunhamTrimmer is the premier business management, strategic marketing, market research and intelligence firm with a singular focus on the Global Biological Markets for agriculture (biocontrol/biopesticide, biostimulant, and biofertilizer sectors). Since 2011, DunhamTrimmer has been serving their clients with detailed custom single-client studies as well as an expanding range of multiclient reports on the companies and products in these sectors. The company counts among its diverse range of clients, global crop protection and global fertilizer companies, biopesticide, biostimulant & biofertilizer manufacturers, investment firms, and food producers/processors/marketing companies.
Contacts
Rick Melnick

[email protected]