Diya Jolly Named to Ontra's Board of Directors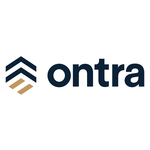 SAN FRANCISCO–(BUSINESS WIRE)–Ontra, the leading provider of contract automation and intelligence solutions for the world's most prominent asset managers, today announced that Diya Jolly has been named to its board of directors.
Diya brings over 20 years of experience in the technology industry. Most recently, as the chief product officer at Okta, Diya was responsible for product innovations that helped fuel rapid growth at the company. Prior to Okta, she served as the vice president of product at Google where she led product for Google Home/Nest and was responsible for pioneering YouTube's monetization strategy, resulting in significant revenue growth during her tenure. Her professional experience also includes roles with start-up Freewheel Inc., Microsoft, Motorola, and McKinsey.
"Diya has an uncanny ability to deliver innovative solutions with the power to transform industries," said Troy Pospisil, founder and CEO of Ontra. "Her experience developing and scaling mission-critical technologies will be invaluable to Ontra as we invest in revolutionizing the way the private markets manage legal workflows. I feel very fortunate to work with such a seasoned board of directors and with Diya's addition, our leadership team becomes even stronger."
"I am honored to join Ontra's board of directors. Over the past eight years, the most successful asset managers in the world have relied on Ontra to automate contract negotiation and streamline the fundraising process. After taking a close look at Ontra's platform, I understood why," said Diya Jolly. "Ontra has created incredible customer value by blending a massive repository of contract data, AI, and a global network of legal professionals. In the process, they've uniquely positioned themselves to become the legal operating system for the private markets. I am excited to collaborate with Ontra's leadership to make this transformative vision a reality."
Diya was previously recognized by Insider as one of 100 Executives Transforming Business. She also serves on the board of ServiceTitan, and as an advisor to Amplitude and Clockwork. Diya is a graduate of Harvard Business School and earned a dual undergraduate degree in electrical engineering and economics from the University of Michigan.
About Ontra
Ontra is the global leader in Contract Automation and Intelligence for private asset management firms. The Ontra platform combines AI-enabled software with a worldwide network of highly trained lawyers to modernize recurring legal workflows. Ontra's solutions improve all aspects of the contract lifecycle—from negotiating and processing routine contracts to tracking obligations in complex agreements. Ultimately, Ontra reduces the time, expense, and risk associated with contract management, freeing its customers to focus on other strategic priorities.
Ontra is headquartered in San Francisco, with global operations across North America, Europe, and Asia. Learn more at www.ontra.ai.
Contacts
Paul Patella, Head of Communications and Public Relations at Ontra

ppatella@ontra.ai
m: +1 914 645 8662
Grant Waldvogel, Account Supervisor at Prosek

gwaldvogel@prosek.com
m: +1 918 637 2195