INmune Bio, Inc. Announces Pre-Clinical Data That Support a Pioneering Approach to Treating Duchenne Muscular Dystrophy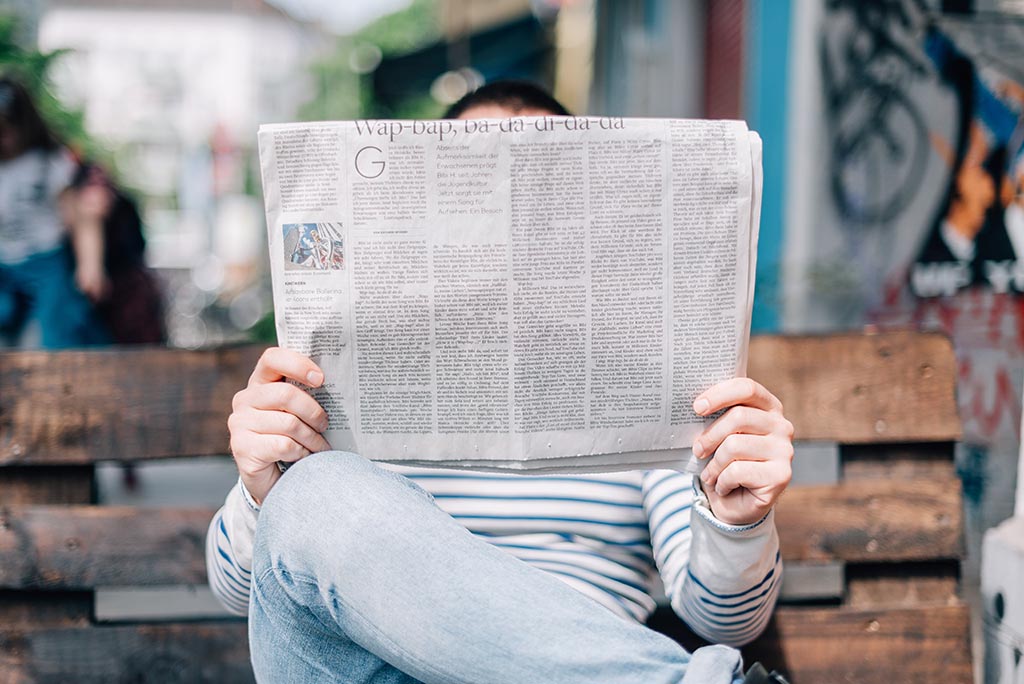 Boca Raton, Florida, Jan. 25, 2023 (GLOBE NEWSWIRE) — INmune Bio, Inc. (NASDAQ: INMB) (the "Company"), a clinical-stage immunology company focused on developing treatments that harness the patient's innate immune system to fight disease, in collaboration with Professor Armando Villalta, Ph.D. of University California, Irvine School of Medicine, has shown targeting soluble TNF (sTNF) using a Dominant-Negative TNF (DN-TNF) biologic significantly decreased muscle damage in a murine mdx model of Duchenne Muscular Dystrophy (DMD) and showed a statistically significant increase in muscle regeneration. Current clinical approaches to limiting muscle damage and inflammation in DMD patients, such as corticosteroids, can be immunosuppressive and promote metabolic problems, leading to significant long-term side effects including muscle atrophy with chronic use. There are currently no approved drugs that promote muscle regeneration in DMD patients.
"These data are important because this single drug appears to be decreasing muscle damage while promoting muscle regeneration," said Prof. Villalta. "We intend to submit these important results for publication in the near term as we work toward completing an additional ongoing study evaluating the impact of this novel DN-TNF therapeutic on muscle fibrosis and cardiac function in the D2-mdx model of the disease. Approved DMD therapies aim to restore dystrophin expression or influence a single pathology of this complex disease, for example chronic inflammation. It is rare to see a single drug provide multiple benefits and even rarer to see muscle regeneration as a key outcome. The combination of these key positive benefits leads us to believe this DN-TNF therapeutic has the potential to usher in a whole new drug class for the treatment of DMD as well as other neuromuscular diseases."
DMD and other muscle disorders are the focus of a diverse array of drug development efforts to slow disease progression, such as decreasing inflammation and fibrosis, or by restoring/replacing missing dystrophin. Prior pre-clinical attempts using non-selective TNF inhibitors to target TNF as a therapeutic approach for treatment of DMD were limited by some of the same side effects identified in clinical and commercial use of these non-selective TNF inhibitors. "Our DN-TNF biologic's ability to selectively target soluble TNF provides a precision medicine approach to the treatment of DMD," said RJ Tesi MD, CEO of INmune Bio. "Neutralization of soluble TNF without affecting trans-membrane TNF signaling appears to be a uniquely effective therapeutic approach to managing muscle injury while also promoting muscle regeneration in DMD. We have shown that DN-TNF therapy promotes remodeling and repair in the CNS, heart and liver. We can now add skeletal muscles to that list."
The Company has formed a wholly owned subsidiary, DN02, Inc., that will hold rights to DMD-specific intellectual property and know-how. The subsidiary will facilitate partnering and business development activities for DMD without impacting the Company's CNS programs. "This program was initiated as a partnering program, and we have assembled a team with expertise in DMD and rare diseases to explore opportunities to move this program into the clinic," said David Moss, CFO of INmune who will lead business development activities for the Company. "Our goal is to find a partner with expertise in DMD drug development to lead the clinical advancement of this novel therapeutic opportunity. While we know the DMD drug development landscape is very active, we believe our DN-TNF biologic represents a strong and differentiated new entrant into the space."
"To pursue the many opportunities for treating chronic inflammation and normalizing the immune system with our DN-TNF platform, the company has created new DN-TNF compounds that represent unique chemical entities and intellectual property," said Joshua Schoonover, INmune Bio's Assoc. General Counsel. "The Company believes this strategy will enable partnering opportunities around rare disease applications, such as DMD, and further expand DN-TNF therapeutic indications through potential joint ventures, co-development arrangements, license or other partnerships without compromising its clinical and research focus on its core XPro CNS franchise."
In summary, INmune Bio believes the therapeutic benefits of DN-TNF in DMD are unique. The Company has put together a development structure that allows the therapy to reach patients without impacting the Company's core mission – treatment of Alzheimer's and other CNS diseases. For business development inquiries, please contact David Moss at dmoss@inmunebio.com.
About Duchenne Muscular Dystrophy (DMD)
Duchenne muscular dystrophy is a rare, genetic condition characterized by progressive muscle damage and weakness caused by the inability of skeletal muscle cells to produce dystrophin. Without dystrophin, muscles become damaged and weakened as they are used. The muscle cells lose the ability to repair themselves and are replaced by scar tissue. Individuals with DMD will develop problems walking and breathing, and eventually, the heart and the muscles that help them breathe will stop working. DMD primarily affects males, with 1 in 3500 to 5000 boys born worldwide having Duchenne. In rare cases, it can also affect females. Duchenne is an irreversible, progressive disease – there is no cure at present.
About INmune Bio, Inc.
INmune Bio, Inc. is a publicly traded (NASDAQ: INMB), clinical-stage biotechnology company focused on developing treatments that target the innate immune system to fight disease. INmune Bio has two product platforms that are both in clinical trials: The Dominant-Negative Tumor Necrosis Factor (DN-TNF) product platform utilizes dominant-negative technology to selectively neutralize soluble TNF, a key driver of innate immune dysfunction and a mechanistic driver of many diseases. DN-TNF product candidates are in clinical trials to determine if they can treat cancer (INB03™), Mild Alzheimer's disease, Mild Cognitive Impairment and treatment-resistant depression (XPro™). The Natural Killer Cell Priming Platform includes INKmune™ developed to prime a patient's NK cells to eliminate minimal residual disease in patients with cancer. INmune Bio's product platforms utilize a precision medicine approach for the treatment of a wide variety of hematologic and solid tumor malignancies, and chronic inflammation. To learn more, please visit www.inmunebio.com.
Forward Looking Statements
Clinical trials are in early stages and there is no assurance that any specific outcome will be achieved. Any statements contained in this press release that do not describe historical facts may constitute forward-looking statements as that term is defined in the Private Securities Litigation Reform Act of 1995. Any statements contained in this press release that do not describe historical facts may constitute forward-looking statements as that term is defined in the Private Securities Litigation Reform Act of 1995. Any forward-looking statements contained herein are based on current expectations but are subject to a number of risks and uncertainties. Actual results and the timing of certain events and circumstances may differ materially from those described by the forward-looking statements as a result of these risks and uncertainties. INB03™, XPro1595, and INKmune™ are still in clinical trials or preparing to start clinical trials and have not been approved by the US Food and Drug Administration (FDA) or any regulatory body and there cannot be any assurance that they will be approved by the FDA or any regulatory body or that any specific results will be achieved. The factors that could cause actual future results to differ materially from current expectations include, but are not limited to, risks and uncertainties relating to the Company's ability to produce more drug for clinical trials; the availability of substantial additional funding for the Company to continue its operations and to conduct research and development, clinical studies and future product commercialization; and, the Company's business, research, product development, regulatory approval, marketing and distribution plans and strategies. These and other factors are identified and described in more detail in the Company's filings with the Securities and Exchange Commission, including the Company's Annual Report on Form 10-K, the Company's Quarterly Reports on Form 10-Q and the Company's Current Reports on Form 8-K. The Company assumes no obligation to update any forward-looking statements in order to reflect any event or circumstance that may arise after the date of this release.
INmune Bio Contact:
David Moss, CFO
(858) 964-3720
info@inmunenbio.com
Investor Contact:
Jason Nelson, Core IR
(516) 842-9614 x-823