InvestmentPitch Media Video Discusses Hemostemix and its $250,000 in Funding from McGill University Health Centre Foundation for Clinical Trial of ACP-01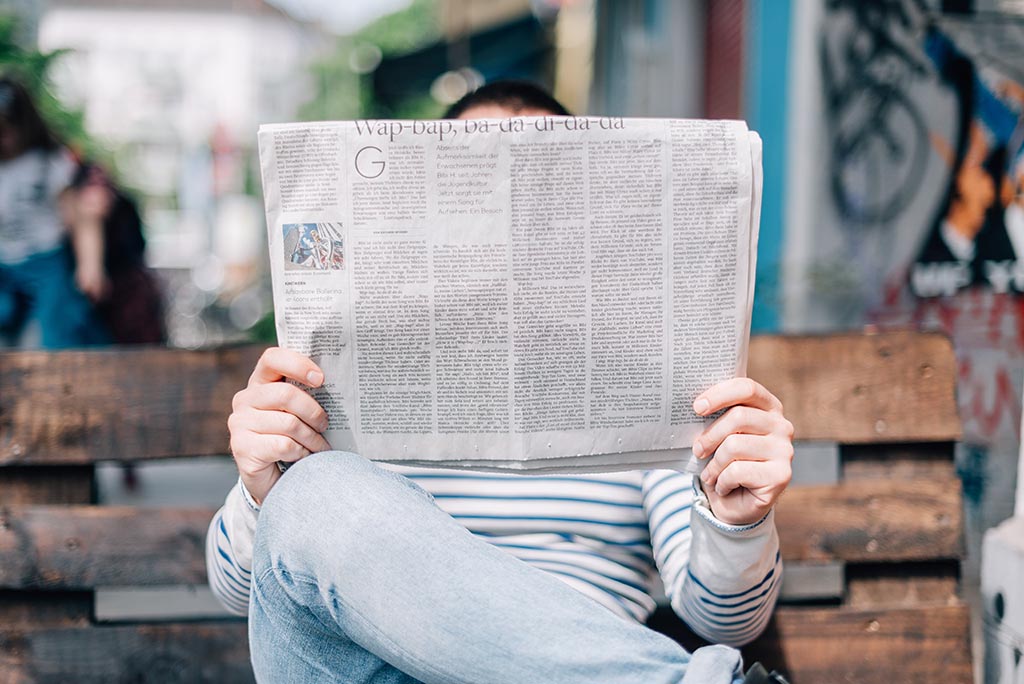 VANCOUVER, British Columbia, Jan. 23, 2023 (GLOBE NEWSWIRE) — Hemostemix Inc. (TSXV:HEM) (OTCQB:HMTXF), an autologous stem cell therapy company, has received a $250,000 Letter of Commitment for funding from the McGill University Health Centre (MUHC) Foundation. Under the Letter of Commitment, the MUHC Foundation will fund $250,000 of the clinical trial expenses and partner with Hemostemix, Dr. Nadia Giannetti and Dr. Renzo Cecere to complete a phase II double blind randomized clinical trial of ACP-01 as a treatment of ischemic cardiomyopathy at the McGill University Health Centre.
A Media Snippet accompanying this announcement is available by clicking on the image or link below: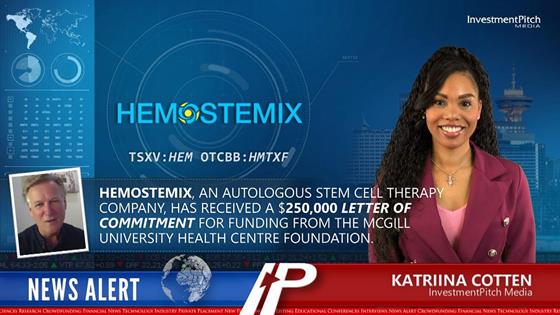 For more information, please view the InvestmentPitch Media video which provides additional information about this news and the company, along with video comments from Thomas Smeenk, President and CEO of Hemostemix. The video is available for viewing on "InvestmentPitch" and on "YouTube". If these links are not enabled, please visit www.InvestmentPitch.com and enter "Hemostemix" in the search box.
In 2020, the MUHC Foundation launched its $200 million Dream Big Campaign to change the course of lives and medicine. The Dream Big Campaign is designed to ensure bold innovations like ACP-01 are well supported by philanthropy. To reach that goal, Hemostemix and the MUHC Foundation are committed to working together with federal and provincial partners alongside donors to fund the phase II clinical trial at the McGill University Health Centre.
Julie Quenneville, President, MUHC Foundation, stated: "Innovation is key to advancing medicine. The MUHC Foundation is proud to help bring this ground-breaking clinical trial to the MUHC. Our partnership with Hemostemix will not only benefit patients at the MUHC living with cardiomyopathy, but create new knowledge that will benefit people with the disease across Canada and around the world."
Founded in 2003, Hemostemix' principal business is to develop, manufacture and commercialize blood-derived stem cell therapies for medical conditions not adequately addressed by current treatments. A winner of the World Economic Forum Technology Pioneer Award, the company is commercializing its lead product ACP-01, an autologous angiogenic cell precursor for cardiomyopathy and other diseases of ischemia.
The company's process for harvesting stem cells is less invasive, as the stem cells are taken from a patient's blood, which is a simplified process as compared to taking stem cells from fatty tissue or bone marrow.
Dr. Giannetti received her medical degree from McGill University. After training in cardiology at McGill, she went on to pursue a Fellowship in Heart Failure and Cardiac Transplantation at Stanford University in California, returning to McGill to become an Attending Cardiologist and an Associate Professor in the Department of Medicine. She is the former Chief of Cardiology at the McGill University Health Centre (2010-2021) and since 2021 has been the Associate Physician-in-Chief for the Department of Medicine at the McGill University Health Centre, where, along with her team, participates in the care of over 1,000 patients with heart failure.
Dr. Cecere is the McGill University Chief of Cardiac Surgery, Surgical Director of the Heart Failure and Heart Transplantation Program, and Director of the Mechanical Circulatory Support Program. He is also Associate Member of McGill University's Department of Mechanical Engineering, and a Director and Principal Investigator of the Research Institute of the MUHC's Myocardial Regeneration Laboratory. For over a decade, Dr. Cecere's lab has been investigating novel methods to strengthen the stem-cell induced regeneration of infarcted heart tissue, having utilized placenta-derived stem cells and investigated their regenerative potential in different animal models of myocardial infarction ("MI").
More recently, Dr. Cecere's lab is actively involved in a project to create a platform to generate patient-specific cardiomyocytes from the blood of patients with heart failure. Dr. Cecere's lab recently published a systematic review and meta-analysis that demonstrated that stem cells combined with bioactive scaffolds provide enhanced tissue regeneration in animal models of MI, compared to stem cells injected alone. This study paves the way for future research and clinical trials, supporting the use of ACP-01-based bioactive scaffolds to improve the stem cell-induced repair after a MI.
The shares are currently trading at $0.25. For more information, please visit the company's website at www.hemostemix.com, contact Thomas Smeenk, President, CEO and Co-Founder at 905-580-4170 or by email at TSmeenk@hemostemix.com.
About InvestmentPitch Media
InvestmentPitch Media leverages the power of video, which together with its extensive distribution, positions a company's story ahead of the 1,000's of companies seeking awareness and funding from the financial community. The company specializes in producing short videos based on significant news releases, research reports and other content of interest to investors.
Disclaimer
The information in this InvestmentPitch Media Ltd video is for the viewers information only. iMining has paid a fee not exceeding $2,000 in cash to have its current news release produced in video format. The corporate information is based on information that is publicly available. Any information provided by InvestmentPitch Media Ltd., through its media services is not to be construed as a recommendation or suggestion or offer to buy or sell securities but is provided solely as an informational media service. InvestmentPitch Media Ltd makes no warranties or undertakings as to the accuracy or completeness of this information. All due diligence should be done by the viewer or their financial advisor. Investing in securities is speculative and carries risk.
CONTACT:
InvestmentPitch Media
Barry Morgan, CFO
bmorgan@investmentpitch.com