Kinder Morgan Reports Fourth Quarter Earnings Per Share up 7% and Distributable Cash Flow Per Share up 13% Versus the Fourth Quarter Of 2021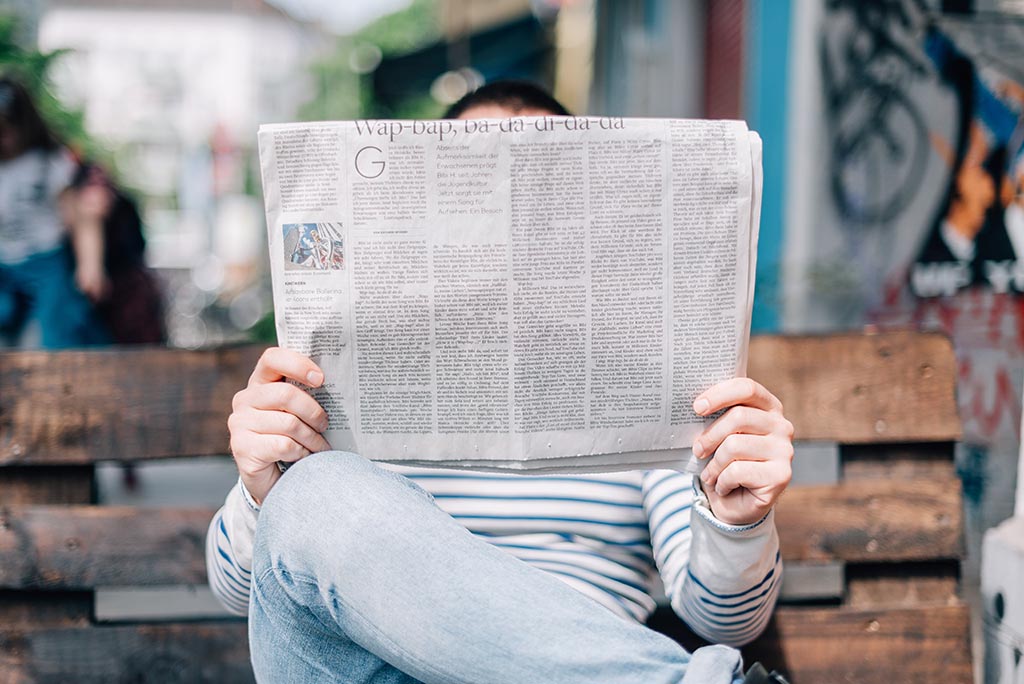 Kinder Morgan Board Authorizes $1 Billion Increase in Share Repurchase Program; Management Announces Succession Plans
HOUSTON–(BUSINESS WIRE)–Kinder Morgan, Inc.'s (NYSE: KMI) board of directors today approved a cash dividend of $0.2775 per share for the fourth quarter ($1.11 annualized), payable on February 15, 2023, to stockholders of record as of the close of business on January 31, 2023. This dividend is a 3% increase over the fourth quarter of 2021.
The company is reporting fourth quarter net income attributable to KMI of $670 million, compared to net income attributable to KMI of $637 million in the fourth quarter of 2021; and distributable cash flow (DCF) of $1,217 million, compared to $1,093 million in the fourth quarter of 2021. Adjusted Earnings were $708 million for the quarter, versus $609 million in the fourth quarter of 2021.
"Our company closed out the year with another strong quarter," said Executive Chairman Richard D. Kinder. "We generated robust earnings and strong coverage of this quarter's dividend. Company shareholders continue to benefit from our capital-efficient business model that delivers on our time-tested goals: maintain a strong investment-grade balance sheet, internally fund expansion opportunities, pay an attractive and growing dividend, and further reward our shareholders by repurchasing our shares on an opportunistic basis."
"Our people, assets and systems performed very well this quarter, especially given the volatile weather and pricing we experienced late in the quarter," said Chief Executive Officer Steve Kean. "Our Natural Gas Pipelines segment performed well above plan for the quarter, as did our CO2 segment, which benefited from continued high commodity prices.
"Heightened concerns about energy security this year cast a spotlight on the U.S. liquefied natural gas (LNG) export sector. Our own and independent analysts project that demand from LNG facilities is expected to double in the coming years, and we are moving forward with projects to provide additional transport capacity for that growing market," continued Kean. "With a large portion of our existing network in Texas and Louisiana — where nearly all of that LNG demand growth is expected to occur — we expect to largely serve that growth with highly capital-efficient expansions on our existing network.
"Domestically, our customers are increasingly benefiting from the high deliverability inherent in our extensive interconnected natural gas network, especially the industry-leading storage services we offer from our 700 billion cubic feet (Bcf) of working natural gas storage capacity," continued Kean. "The need for those flexible deliverability services will continue to grow in the face of extreme weather events and as intermittent renewable energy resources continue to expand their share in the power sector.
"KMI's future is bright. The assets we operate and the services we provide will be needed for a long time to come. And many of our employees are now actively helping to shape a lower- carbon energy future, with roughly 80% of our project backlog in lower-carbon energy services, including natural gas as a substitute for higher emitting fuels, producer certified natural gas, renewable natural gas, renewable diesel, and feedstocks associated with renewable diesel and sustainable aviation fuel," Kean concluded.
"Our financial performance during the quarter was strong, as we generated earnings per share of $0.30 and DCF per share of $0.54," said KMI President Kim Dang. "Earnings per share for the quarter were up 7% and DCF per share was up 13% as compared to the fourth quarter of 2021. We generated $590 million of excess DCF above our declared dividend during the quarter.
"During the quarter, we combined strong performance within our base business with exciting new developments supporting the transition to lower carbon energy sources," continued Dang. "Our Terminals business segment is growing its industry-leading renewable diesel and sustainable aviation fuel feedstock storage and logistics offering in support of a customer's expansion of its nearby renewable diesel plant. We continue to make good progress on the three Kinetrex Energy renewable natural gas facilities, all of which are on track to be placed in service in 2023. And we expect to move forward with our first carbon capture and sequestration project with our joint venture Red Cedar Gathering Company. As Steve noted, our future is bright."
For the full year of 2022, the company reported net income attributable to KMI of $2,548 million, compared to $1,784 million for the full year of 2021 and DCF of $4,970 million, down 9% from $5,460 million for the comparable period in 2021. Net income is up in 2022 in part due to a non-cash impairment charge taken in 2021. The DCF decrease compared to the prior period is due primarily to nonrecurring earnings during the February 2021 winter storm. Without the impact of the storm, DCF for the full year of 2022 is up 14% versus the prior year. KMI ended 2022 with a Net Debt-to-Adjusted EBITDA ratio of 4.1 times, well below our target of 4.5 times.
2023 Outlook
For 2023, KMI expects to generate net income attributable to KMI of $2.5 billion ($1.12 per share) and declare dividends of $1.13 per share, a 2% increase from the dividends declared for 2022. The company also budgeted to generate 2023 DCF of $4.8 billion ($2.13 per share) and Adjusted EBITDA of $7.7 billion and to end 2023 with a Net Debt-to-Adjusted EBITDA ratio of 4.0 times, well below our long-term target of 4.5 times.
This press release includes Adjusted Earnings and distributable cash flow (DCF), in each case in the aggregate and per share, Adjusted Segment EBDA, Adjusted EBITDA, Net Debt and free cash flow (FCF), all of which are non-GAAP financial measures. For descriptions of these non-GAAP financial measures and reconciliations to the most comparable measures prepared in accordance with generally accepted accounting principles, please see "Non GAAP Financial Measures" and the tables accompanying our financial statements.
Overview of Business Segments
"The Natural Gas Pipelines segment's financial performance was up in the fourth quarter of 2022 relative to the fourth quarter of 2021, primarily on higher contributions from our Texas Intrastate system, Midcontinent Express Pipeline and El Paso Natural Gas (EPNG); increased volumes on our KinderHawk gathering system; and favorable pricing on the Altamont gathering system, partially offset by lower contributions from our South Texas gathering assets," said Dang.
Natural gas transport volumes were up 4% compared to the fourth quarter of 2021, with increases on EPNG due to colder weather and coal-fired power generation retirements; on Kinder Morgan Louisiana Pipeline due to increased deliveries to LNG customers; and on Colorado Interstate Gas Pipeline and Natural Gas Pipeline Company of America due to colder weather. Natural gas gathering volumes were up 6% from the fourth quarter of 2021 with higher volumes primarily on KinderHawk (which serves the Haynesville shale).
"Contributions from the Products Pipelines segment were down compared to the fourth quarter of 2021 primarily due to higher operating expenses, as well as lower contributions from our crude and condensate business," Dang said. "Total refined products volumes were down 1%, while crude and condensate pipeline volumes were down 6% compared to the fourth quarter of 2021. Gasoline volumes were below the comparable period last year by 2% and diesel volumes were down 4%. Jet fuel volumes continued their strong rebound, up 10% versus the fourth quarter of 2021. These impacts were partially offset by higher rates on both the refined products and crude and condensate businesses as well as increased volumes through our petroleum condensate processing facility in the Houston Ship Channel."
"Terminals segment earnings were flat compared to the fourth quarter of 2021. Our bulk business benefited from continued strength in both handling rates and volumes for export coal and petroleum coke as well as the non-recurring impact from 2021's Hurricane Ida. These were partially offset by our steel business. Our liquids business was down primarily due to increased property taxes, unexpected costs related to the December deep freeze weather event and slightly lower Houston Ship Channel and New York Harbor refined products tank renewal rates, partially offset by contributions from growth projects placed in service and other rate escalations," continued Dang. "In our Jones Act tanker business, the effects of improving fundamentals were evident in the quarter. Earnings contributions were meaningfully higher compared to the fourth quarter of 2021, as the fleet benefited from both higher utilization and higher average charter rates versus the prior year period."
"CO2 segment earnings were well up compared to the fourth quarter of 2021 primarily due to higher realized crude, natural gas liquids (NGL) and CO2 prices, as well as higher CO2 volumes. Our realized weighted average crude oil price for the quarter was up 20% at $65.06 per barrel, while our weighted average NGL price for the quarter was up 17% from the fourth quarter of 2021 at $35.26 per barrel, and CO2 prices were up $0.16 or 13%," said Dang. "Fourth quarter 2022 combined net oil production across our fields was flat to the same period in 2021, but well above our 2022 plan. NGL sales volumes net to KMI were down 4% versus the fourth quarter of 2021, while CO2 sales volumes were up 12% on a net-to-KMI basis compared to the fourth quarter of 2021."
Organizational Changes
Kim Dang to become Chief Executive Officer of KMI effective August 1, 2023
Tom Martin to become President of KMI
Sital Mody to become President of Natural Gas Group
Steve Kean to remain on KMI Board of Directors
After over 20 years with Kinder Morgan, the last 8 years as CEO, Steve Kean has announced his intention to transition out of his role as CEO effective August 1, 2023. He will remain on the KMI Board of Directors. Kim Dang, currently President of Kinder Morgan, will succeed Steve as CEO, and Tom Martin, the current President of KMI's Natural Gas Group – the largest of KMI's four business segments – will become KMI President, also effective August 1, 2023. As previously announced on July 20, 2022, Sital Mody, President of the Midstream Gas Group will succeed Tom as President of the Gas Group, effective February 1, 2023. Between February 1 and August 1, Tom Martin will serve as Executive Vice President, working with the Office of the Chairman (OTC).
"I am grateful for the opportunity to serve this great company. I am immensely proud of the business this team has built, the strength of the organization and its culture, and the promising future we have before us. Among our strengths is the great care we routinely and deliberately take in planning for succession, including the development of the best leaders for the future of Kinder Morgan. Kim, Tom, and the rest of the Kinder Morgan team will lead this company on to even greater things. The best is yet to come, and I look forward to continuing active involvement with the company as a member of the Board. I personally also look forward to having the flexibility to undertake work in other areas of interest to me in the future," said Kean.
"Steve has done a superb job as CEO and we thank him for his dedication and professionalism that have exemplified the high standards for integrity and transparency that we have established over the 25-year history of the company," said Richard D. Kinder, KMI Executive Chairman. "His competence and honesty are beyond reproach. While we will be sorry to lose him as our CEO in August, we are delighted that he will continue to be a director and know he will contribute in that role to the future success of Kinder Morgan."
Kim Dang has been with the company over 20 years, serving as CFO and then as President for the last 5 years and on the Board of Directors since 2017. "We have great faith in Kim as Steve's successor. She has done an outstanding job as President, is a collaborative and skillful decision maker and a great leader. Her experience and many accomplishments over the years make her the obvious choice as the next CEO of Kinder Morgan," said Kinder.
Tom Martin has been with Kinder Morgan nearly 20 years, serving in positions of increasing responsibility, including the last 13 years as President of the Gas Group. Effective August 1, 2023, Tom will join Rich Kinder, Executive Chairman, and Kim Dang as a member of the OTC.
"Tom has led the tremendous accomplishments of our natural gas group. His proven track record of commercial and operational success in our largest business segment prepares him well for this role," added Kinder. "Both Kim and Tom are established company leaders and we look forward to a smooth transition later this year."
Other News
Corporate
On January 18, the Kinder Morgan board of directors approved an increase in KMI's share repurchase authorization from $2.0 billion to $3.0 billion. Since the program's inception, KMI has repurchased approximately $943 million worth of shares at an average price of $17.40 per share, leaving a remaining capacity of approximately $2.1 billion.
Natural Gas Pipelines
Land acquisition and the procurement of materials and construction contractors continues to progress as planned for the Permian Highway Pipeline, LLC (PHP) Expansion project. The project will expand PHP's capacity by approximately 550 million cubic feet per day (MMcf/d), increasing natural gas deliveries from the Permian to U.S. Gulf Coast markets. The target in-service date for the project is November 1, 2023. PHP is jointly owned by subsidiaries of KMI, Kinetik Holdings Inc. and Exxon Mobil Corporation. KMI is the operator of PHP.
Tennessee Gas Pipeline (TGP) has started construction on two of the three compressor stations involved in its approximately $263 million East 300 Upgrade project. TGP expects to file for a Notice to Proceed from the Federal Energy Regulatory Commission (FERC) for the remaining compressor station in the first quarter of 2023. TGP has entered into a long-term, binding agreement with Con Edison to provide approximately 115 MMcf/d of capacity to its distribution system. The expansion project involves upgrading and adding compression facilities on TGP's system. Pending receipt of all required permits, the project has an expected in-service date of November 1, 2023.
On January 13, the bankruptcy court confirmed a plan of reorganization satisfactory to all interested parties regarding Ruby Pipeline, L.L.C. (Ruby), which involves payment of Ruby's outstanding senior notes with the proceeds from the sale of Ruby to Tallgrass, a settlement by KMI and Pembina of certain potential causes of action relating to the bankruptcy, and cash on hand. KMI's payment to the bankruptcy estate, net of payments it received in respect of a long-term subordinated note receivable from Ruby, was approximately $28.5 million.
KMI is moving forward with the previously-approved $678 million Evangeline Pass project after receiving notice and appropriate credit support from Venture Global to proceed with construction activities. The two-phase project includes modifications and enhancements to portions of the TGP and Southern Natural Gas systems in Mississippi and Louisiana. The project will enable the delivery of the full FERC-certificated project volumes to Venture Global's proposed Plaquemines LNG facility. Pending the receipt of all required permits, the expected in-service dates will be aligned with Venture Global's in-service dates.
Products Pipelines
KMI's Southern California renewable diesel hub remains on target to be fully in service by the end of the first quarter of 2023. The Southern California hub will connect marine and other delivered renewable diesel supplies in the Los Angeles harbor area to the Colton and San Diego areas via KMI's SFPP pipeline. The San Diego modifications are mechanically complete and construction of the necessary Colton modifications are progressing on track. The Southern California renewable diesel hub will accommodate, in aggregate, up to 20,000 barrels per day (Bbl/d) of blended diesel throughput across the two inland destination truck racks. This project is anchored by customer commitments.
KMI continues to target a first quarter of 2023 in-service for its Northern California renewable diesel hub. This project will connect up to 21,000 Bbl/d of Bay area renewable diesel supplies to the Sacramento, San Jose and Fresno markets via its northern pipeline system. This Northern California renewable diesel hub will capitalize on existing infrastructure to allow for a first quarter in-service, with potential capacity expandability available in subsequent phases. KMI has secured the necessary customer commitments and is moving forward with completing the required system modifications.
KMI continues construction work at its Carson Terminal to connect marine supplies of renewable diesel coming into its Los Angeles harbor hub to its truck rack for delivery of unblended renewable diesel to local markets. This project is on track to be in service in late January 2023.
Terminals
KMI is expanding its industry-leading renewable diesel and sustainable aviation fuel feedstock storage and logistics offering in its lower Mississippi River hub, to serve the growing renewable fuels market. The scope of work at its Geismar River Terminal in Geismar, Louisiana includes the construction of multiple tanks totaling approximately 250,000 barrels of heated storage capacity as well as various marine, rail and pipeline infrastructure improvements. A new steam-traced and insulated outbound pipeline connection will strategically position KMI's facility to meet the growing feedstock requirement of a customer's nearby renewable diesel plant. KMI's approximately $52 million project, which is supported by a long-term commercial commitment, is expected to be in service by the fourth quarter of 2024.
Tank conversion work is nearing completion on the initial phase of the renewable feedstock storage and logistics hub under development at KMI's Harvey, Louisiana facility. Upon completion of the project, the facility will serve as a hub in the U.S. where Neste, a leading provider of renewable diesel and sustainable aviation fuel, will store a variety of feedstocks such as used cooking oil. The approximately $80 million project will produce an attractive return and is supported by a long-term commercial commitment from Neste. It remains on schedule and is expected to commence operations in the first quarter of 2023.
Field work continues on a previously-announced project that will significantly reduce the emissions profile of KMI's refined products terminal hub along the Houston Ship Channel. The approximately $64 million investment will address emissions related to product handling activities at KMI's Galena Park and Pasadena terminals and will generate an attractive return on invested capital. The expected Scope 1 & 2 CO2 equivalent emissions reduction across the combined facilities is approximately 34,000 metric tons per year or a 38% reduction in total facility greenhouse gas emissions versus 2019 (pre-pandemic) emissions. The project is expected to be in service by the third quarter of 2023.
Energy Transition Ventures
KMI has executed a detailed term sheet with the Red Cedar Gathering Company to provide transportation on KMI's CO2 pipelines and permanently sequester captured CO2 at an existing Class II well in the Permian Basin. Red Cedar is moving forward with a project to capture CO2 from two natural gas treating facilities in Southern Colorado (up to 400,000 metric tons per year of CO2) and deliver the captured CO2 to KMI's Cortez pipeline. Red Cedar is a joint venture between the Southern Ute Indian Tribe Growth Fund and KMI, with an ownership interest of 51% and 49%, respectively.
Commissioning at the Twin Bridges Landfill will begin in the first quarter of 2023 and construction is ongoing at Prairie View and Liberty Landfills, the three sites comprising Kinetrex Energy's approximately $150 million landfill-based renewable natural gas (RNG) projects in Indiana. The sites are expected to be placed in service throughout 2023 and KMI will begin monetizing renewable identification numbers (RINs) from the first of the new plants in the first quarter of 2023. These projects will add approximately 3.5 Bcf to KMI's total annual RNG gross production upon completion.
KMI made a final investment decision to convert Autumn Hills, one of seven sites included in KMI's $135 million acquisition of North American Natural Resources, Inc. and its sister companies (NANR), to an RNG facility and construction is scheduled to begin in January 2023. Based on the U.S. EPA's proposed regulations for the Renewable Fuels Standards Program allowing for the creation of e-RINs from biogas used to generate electricity in connection with electric vehicles, KMI is currently evaluating whether to keep the remaining six sites dedicated to producing electricity, which could provide earnings upside opportunities with minimal additional capital investment, thus improving the net present value of the investment.
Kinder Morgan, Inc. (NYSE: KMI) is one of the largest energy infrastructure companies in North America. Access to reliable, affordable energy is a critical component for improving lives around the world. We are committed to providing energy transportation and storage services in a safe, efficient and environmentally responsible manner for the benefit of the people, communities and businesses we serve. We own an interest in or operate approximately 83,000 miles of pipelines, 140 terminals, 700 billion cubic feet of working natural gas storage capacity and have renewable natural gas generation capacity of approximately 2.2 Bcf per year of gross production with an additional 5.2 Bcf in development. Our pipelines transport natural gas, refined petroleum products, renewable fuels, crude oil, condensate, CO2 and other products, and our terminals store and handle various commodities including gasoline, diesel fuel, renewable fuel feedstocks, chemicals, ethanol, metals and petroleum coke. Learn more about our renewables initiatives on the low carbon solutions page at www.kindermorgan.com.
Please join Kinder Morgan, Inc. at 4:30 p.m. ET on Wednesday, January 18 , at www.kindermorgan.com for a LIVE webcast conference call on the company's fourth quarter earnings. An investor presentation update will be posted to the Investor Relations page of KMI's website prior to 9:30 a.m. ET on January 19, 2023.
Non-GAAP Financial Measures
Our non-GAAP financial measures described below should not be considered alternatives to GAAP net income attributable to Kinder Morgan, Inc. or other GAAP measures and have important limitations as analytical tools. Our computations of these non-GAAP financial measures may differ from similarly titled measures used by others. You should not consider these non-GAAP financial measures in isolation or as substitutes for an analysis of our results as reported under GAAP. Management compensates for the limitations of these non-GAAP financial measures by reviewing our comparable GAAP measures, understanding the differences between the measures and taking this information into account in its analysis and its decision-making processes.
Certain Items, as adjustments used to calculate our non-GAAP financial measures, are items that are required by GAAP to be reflected in net income attributable to Kinder Morgan, Inc.
Contacts
Dave Conover

Media Relations

[email protected]
Investor Relations

(800) 348-7320

[email protected]