Ontrak Health and Optima Health Sign New Amendment to Impact Highest Acuity Members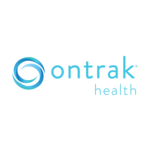 HENDERSON, Nev.–(BUSINESS WIRE)–Ontrak, Inc. (NASDAQ: OTRK) ("Ontrak" or the "Company"), a leading AI-powered and telehealth-enabled healthcare company, announced it has signed an amendment with one of its long-standing customers, Optima Health, that will focus its cutting-edge Wholehealth+ care program on Optima Health's highest acuity and cost-prohibitive members within their commercial line of business.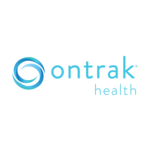 This updated agreement allows Ontrak Health and Optima Health to focus on commercial members most in need of care and treatment and is powered by Ontrak Health's AI-enabled Advanced Engagement System which facilitates real-time feedback for coaches and providers and state-of-the-art reporting capabilities to optimize health outcomes and financial returns.
"We are grateful for the continued partnership and support of Optima Health and our Wholehealth+ program. Both organizations place members at the heart of all we do, and this amendment further solidifies a commitment to improving member health outcomes," noted Mary Lou Osborne, Co-President, and Chief Commercial Officer of Ontrak Health.
Dr. Kristyn Greifer, Senior Vice President, and Chief Medical Officer of Sentara Health Plans commented, "We look forward to continuing our partnership with Ontrak Health to deliver high quality, accessible care to our members."
The amendment will represent an estimated 10-15% increase in Ontrak Health's overall outreach pool upon launch in January 2023.
About Ontrak, Inc.
Ontrak, Inc. is a leading AI and telehealth-enabled healthcare company, whose mission is to help improve the health and save the lives of as many people as possible. Ontrak identifies, engages, activates and provides care pathways to treatment for the most vulnerable members of the behavioral health population who would otherwise fall through the cracks of the healthcare system. We engage individuals with anxiety, depression, substance use disorder and chronic disease through personalized care coaching and customized care pathways that help them receive the treatment and advocacy they need, despite the socio-economic, medical and health system barriers that exacerbate the severity of their comorbid illnesses. The company's integrated intervention platform uses AI, predictive analytics and digital interfaces combined with dozens of care coach engagements to deliver improved member health, better healthcare system utilization, and durable outcomes and savings to healthcare payors.
Learn more at www.ontrakhealth.com.
Cautionary Note Regarding Forward looking statements
Except for statements of historical fact, the statements made in this presentation are forward-looking statements and are made pursuant to the safe harbor provisions of the Private Securities Litigation Reform Act of 1995. In some cases, you can identify forward-looking statements by terms such as "may," "will," "could," "should," "believes," "estimates," "projects," "potential," "expects," "plan," "anticipates," "intends," "continues," "forecast," "designed," "goal," or the negative of those terms and other similar expressions. Such statements include, but are not limited to, statements relating to: expectations regarding future revenue from existing health plan customers, including but not limited to expected effective outreach pool of our existing customers; budget considerations and timing of expansions; and acceleration and adoption of our AI-enhanced clinical and operating model. Forward-looking statements reflect management's estimates and expectations based on current information and involve assumptions and risks and uncertainties, many of which are beyond our control, which may cause our actual results, performance or achievements to be materially different from those expressed or implied by the forward-looking statements. Such risks and uncertainties include, among others: the impact of changes in management and organizational structure; the impact of cost cutting initiatives under our restructuring plan on our ability to retain, serve and grow our customer base; risks associated with our ability to retain key personnel, including members of our board of directors, and the ability to recruit, retain and develop a large and diverse workforce; risks associated with our high customer concentration and the ability of a customer to terminate a contract with us for convenience; intense competition and substantial regulation in the health care industry; changes in regulations or issuance of new regulations or interpretations; our limited operating history; our ability to execute our business plan; our ability to increase our revenue and achieve profitability; the risk of lower than anticipated effective outreach under our contracts; our inability to recognize revenue; the adequacy of our existing cash resources and our ability to continue as a going concern; our ability to satisfy the conditions precedent to funding under the Keep Well Agreement we entered with an affiliate of our Chairman and Chief Executive Officer and to satisfy ongoing covenants associated with such arrangement; our ability to raise additional capital when needed, and the dilutive impact of potential equity capital raises; risks associated with the lack of outcomes and statistically significant formal research studies; risks associated with difficulty enrolling new members and maintaining existing members in our programs; the risk that the treatment programs might not be effective; risks associated with difficulty in developing, exploiting and protecting proprietary technologies; business disruption and related risks resulting from the ongoing pandemic; risks related to our ability to realize the potential benefits of and to effectively integrate acquisitions; our ability to continue to remain listed on a tier of the Nasdaq Stock Market; and those other risks and uncertainties described in our most recent annual report on Form 10-K and in our quarterly reports on Form 10-Q filed thereafter with the Securities and Exchange Commission, which are available at http://www.sec.gov. All forward-looking statements are current only as of the date of this presentation. Ontrak does not undertake any obligation to update any forward-looking statement in this presentation to reflect new information, future events or otherwise, except as required by law.
Contacts
Investors:

Ryan Halsted

Gilmartin Group

[email protected]
Media Contact:

Jaime Prieto

Chief Marketing Officer

646-510-0893

[email protected]