Scott Crocco Joins Imperial Dade as Chief Financial Officer to Support Company's Continued Growth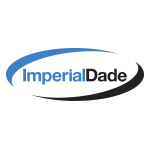 JERSEY CITY, N.J.–(BUSINESS WIRE)–Imperial Dade, a leading distributor of disposable food service and janitorial supplies, today announced that Scott Crocco has joined the Company as Chief Financial Officer, effective January 18th. Mr. Crocco will report to Imperial Dade's CEO Jason Tillis and assumes responsibility for the Company's finance function and overseeing accounting, financial planning & analysis, and tax.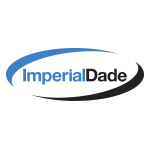 Mr Crocco replaces Chris Dirx who resigned for family-related health issues. Chris will continue to be available to help with a smooth transition.
Mr. Crocco brings more than 30 years of finance and corporate leadership experience to Imperial Dade. Most recently, Scott was EVP & Chief Financial Officer at Air Products and Chemicals Inc where he was responsible for a diverse range of finance and corporate functions.
"Scott brings with him a customer-centric mindset along with a wealth of experience with world-class distribution businesses, and we are delighted to have someone of his caliber step into the CFO role," said Robert Tillis, Chairman of Imperial Dade. "We believe Scott will be a fantastic addition to the Imperial Dade family and look forward to partnering with him as we continue to capitalize on the many growth opportunities we see ahead for the business," said Jason Tillis.
"I am thrilled to join Imperial Dade at such an exciting time in the Company's growth journey," said Crocco. "Under Robert and Jason's leadership, Imperial Dade has grown into a national leader, and I look forward to advancing their vision from a financial and strategic planning perspective as Imperial Dade continues to build out its industry-leading platform and delivering a differentiated experience to its customers."
About Imperial Dade
Founded in 1935, Imperial Dade serves more than 90,000 customers across North America. Since Chairman Robert Tillis and CEO Jason Tillis acquired the company in 2007, the company has grown both organically and through acquisitions to become a leader in the disposable food service and janitorial supplies industry. For additional information, please visit www.imperialdade.com.
Contacts
Imperial Dade

Paul Cervino

(201) 437-7440 x 2302