Trisha Asgeirsson, Former Head of Mastercard Data & Services North America Joins SKUx Board Of Advisors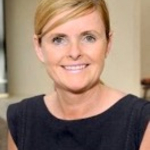 Asgeirsson Joins SKUx As The Company Launches SKUPay™, Powering A New Era Of Adjudicated Spend And Digital Consumer Engagement Solutions
ST. PETERSBURG, Fla.–(BUSINESS WIRE)–SKUx, an innovative payments technology and consumer engagement platform, today announced the appointment of global fintech, consumer loyalty, and payments leader, Trisha Asgeirsson, to the company's Advisory Board Team. Trisha joins a dynamic group of world-class innovators spanning retail, consumer packaged goods, and the payments industry.
Asgeirsson held executive positions at some of the most prestigious financial services companies, including JP Morgan Chase, the airline industry, and most recently Mastercard where she led the Loyalty Division in North America, and formerly the Data & Services Division, resulting in significant revenues streams across the organization. Trisha has developed and managed large P&L's and was responsible for creating and patenting several world-leading value propositions for banks and merchants globally. She has a deep passion for driving and accelerating business growth and maximizing value through partnerships. Also notably, Trisha serves on the Advisory Board for Women in Consumer Finance.
"I am thrilled to be joining SKUx at a time where I can apply my passion to further innovate payments acceptance, SKU-level incentive redemption, and seamless consumer engagement experiences for merchants, brands, and healthcare issuers and providers," said Asgeirsson. "As an established Fortune 500 global leader in this space, I strongly attest now is the time for merchants, card networks, and banking partners to align with innovation and unlock valuable pools of funds across segments that were previously inaccessible. SKUx has the goods to power this change today and tomorrow with its patented solutions."
SKUx is transforming how consumer payments and incentives are delivered, redeemed, settled, and reported with its patented SKUPay™ technology. With SKUPay™, merchants can solve longstanding industry challenges and finally capture adjudicated or filtered spend at scale and in an open loop manner. Adjudication technology ensures that an eligible item or items that may be valid for purchase are authorized or declined based on a programs' requirements for purchase. A common example of this type of restricted spend applies to HSA and EBT programs, where healthy items are funded and encouraged towards purchase, but items not approved in a program are excluded.
With SKUPay™, providers can deliver serialized, secure, item-level payments down to the UPC (universal product code) level. However, with SKUPay sensitive level-3 data is not required to be shared externally outside the merchant's organization. Flexible payment routing and settlement is available, and implementation is much easier as compared to other providers. All while ensuring a flexible implementation approach where merchants' gain aggregated access to these types of Healthy Benefits and promotional incentive programs, without the managerial headaches associated to other solutions. The result is much needed standardization and efficiency to the industry at large and the potential to unlock trillions of dollars in global incremental retail value.
"We are delighted to have Trisha join our Advisory Board team as we usher in a new frontier of product-based payments for our partners," said Bobby Tinsley, co-founder and president of SKUx. "Even more foundationally important, at SKUx we are obsessed with the customer experience and meeting them at the point of interaction, anywhere, anytime, improving value for the consumers who need it most."
SKUx was founded in 2018 and has powered offers for some of the world's leading companies. The company has an impressive and growing list of partners that span across multiple industries and market segments. As a platform-as-a-service technology, the company leverages innovation to address the rapid shift towards consumer adoption of mobile payments and digital stored value, as traditional incentive outreach and disbursement programs become less relevant in a digital economy.
About SKUx
An innovative payments solution, SKUx gives brands and retailers the power to deliver secure, intuitive digital offers anywhere, anytime, at the speed of today's consumer. The company's patented platform-as-a-service combines first-party data, offer details, serialization, funding, and settlement to increase customer trust, loyalty and create new opportunities for consumer engagement. The result – new incremental revenue, improved efficiency, and laser sharp transparency for all industry stakeholders.
For more information, visit skux.io.
Forward-Looking Statements
This release contains "forward-looking statements" within the meaning of the U.S. federal securities laws. Statements that are not historical facts, including statements about anticipated business and financial outcomes, including any projections of the Company, projected revenue or expense synergies, business and market conditions, outlook, the Company's sales pipeline and anticipated profitability and growth, the outcome of our comprehensive assessment referred to in this release, as well as other statements about our expectations, beliefs, intentions, or strategies regarding the future, or other characterizations of future events or circumstances, are forward-looking statements. These statements may be identified by words such as "expect," "anticipate," "intend," "plan," "believe," "will," "should," "could," "would," "project," "continue," "likely," and similar expressions, and include statements reflecting future results or guidance, statements of outlook and various accruals and estimates. These statements relate to future events and our future results and involve a number of risks and uncertainties. Forward-looking statements are based on management's beliefs as well as assumptions made by, and information currently available to, management.
Actual results, performance or achievement could differ materially from those contained in these forward-looking statements. Other unknown or unpredictable factors also could have a material adverse effect on our business, financial condition, results of operations and prospects. Accordingly, readers should not place undue reliance on these forward-looking statements. These forward-looking statements are inherently subject to uncertainties, risks and changes in circumstances that are difficult to predict. Except as required by applicable law or regulation, we do not undertake (and expressly disclaim) any obligation and do not intend to publicly update or review any of these forward-looking statements, whether as a result of new information, future events or otherwise.
Contacts
Media Contact:
Kevin Sugarman

ksugarman@globalfluency.com
408.966.4852