Tufin Names Raymond Brancato CEO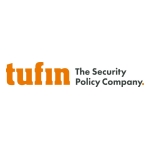 Industry Veteran Brings Experience Driving Successful Execution at Global Technology Organizations to Tufin;
Company Executive Team Expands with Additions of Scott Tucker as CFO and Brian Gladstein as CMO, and the Promotions of Jeff Wilmot to CRO and Shay Dayan to SVP of Products and Engineering
BOSTON–(BUSINESS WIRE)–#Tufin—Tufin®, the leader in network security policy management and continuous compliance automation, today announced that it has appointed Raymond Brancato as Chief Executive Officer (CEO), effective immediately. Raymond has more than 27 years of experience developing and executing go-to-market strategies in the technology industry and will be taking the lead role at the company to guide it through its next phase of growth and beyond. He succeeds Ruvi Kitov as CEO, who is retiring from the role after 19 years of dedicated leadership. Ruvi will continue to serve on Tufin's Board of Directors and as a senior advisor to Raymond during the transition and to the company on an ongoing basis.
Having served as Tufin's Chief Revenue Officer (CRO) since January 2021, Raymond was previously the CRO of leading visual AI platform company AnyVision (now Oosto) and the General Manager, Business Unit Sales at CA Technologies. As CEO, Raymond will be focused on driving company-wide growth, acceleration and scale through investments in technology, people, and go-to-market, while continuing the transition to a subscription-based revenue model and maximizing the opportunities in Tufin's rapidly evolving market.
"It is an exciting time for us at Tufin, and I am thrilled to guide the company through the next stage of its growth and success," said Raymond. "As companies work to achieve digital transformation goals, their networks increase in complexity and become more fragmented. With 'the office' being redefined over the past few years, it has become even more critical for network and cloud security teams to move faster and safer to keep pace with business agility demands. We are the leader at helping organizations easily visualize, define, and enforce a global security policy across complex cloud and on-premises networks, automating network access changes, and delivering continuous compliance."
In this cloud-first era, network security professionals need solutions that help them not only reduce risk, but centralize their network visibility and control, while eliminating manual tasks. The Tufin Orchestration Suite helps companies achieve faster and safer cloud migration, application delivery and microsegmentation. Transformative initiatives can be tackled with confidence.
"I'm proud of what we've accomplished at Tufin, and I have full confidence in Ray's ability to take Tufin to even greater heights," added Ruvi. "Ray's strong track record means that our product will continue to lead the industry, our customers will continue to succeed, and our employees will continue to be the foundation of what makes Tufin so great. He is very attuned with the strong culture we have built over the years, and is dedicated to ensuring it continues to grow and thrive."
"Ray has a strong vision for the future of Tufin, and his background makes him the perfect fit to lead Tufin's expansion and build upon the company's legacy of customer success," said Jarrett Stringfellow, Principal at Turn/River Capital and Chairman of the Tufin Board of Directors. "As technology environments become increasingly complex, Tufin is well-positioned to help the largest companies in the world simplify and automate security policies, enterprise-wide. We are delighted to see Ray take the helm, and look forward to Tufin's exciting next chapter."
Tufin also announced an expansion of its executive team, adding Scott Tucker as Chief Financial Officer (CFO) and Brian Gladstein as Chief Marketing Officer (CMO), while promoting Jeff Wilmot to Chief Revenue Officer (CRO) and Shay Dayan to the role of SVP of Products and Engineering. Scott most recently served as Vice President of FP&A and Sales Operations at Acoustic, a leading provider of marketing cloud and analytics, and Brian joins the company after serving as Senior Vice President of Marketing at cybersecurity audit and compliance company A-LIGN. Jeff was previously Tufin's Vice President of Americas Sales, while Shay most recently served as the company's VP of R&D.
About Tufin
Tufin is the leader in network security policy management and continuous compliance automation. The platform centralizes, automates and orchestrates network and cloud access for many of the largest organizations in the world. Over 2,900 enterprises have trusted Tufin to implement accurate network changes in minutes instead of days, accelerate secure application deployments, and virtually eliminate manual tasks. A vendor-agnostic solution designed to integrate network and cloud security processes, Tufin is the answer to balancing security and business agility. Find out more at www.tufin.com.
Contacts
Jeff Drew

Tufin Public Relations

P: 617.233.5109

E: jeff.drew@tufin.com