Verint Expands Customer Engagement Platform with Appointment Scheduling Capabilities from Qudini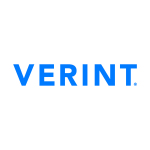 New Solution for Contact Centers, Stores and Branches to Drive Elevated Holistic Customer Experiences
MELVILLE, N.Y.–(BUSINESS WIRE)–#appointmentscheduling—Verint®(NASDAQ: VRNT), The Customer Engagement Company®, today announced the expansion of the Verint Customer Engagement Platform with technology acquired from Qudini, a provider of appointment scheduling solutions, to help brands increase profitability and productivity while driving customer loyalty. Qudini is privately held and is based in the U.K. with approximately 20 employees.
With the acquired technology, Verint is able to deliver additional capabilities to help brands close the Engagement Capacity Gap™ – the chasm between what organizations know they need to do to meet rising customer expectations and the resources they have to do it. The open architecture of the Verint Platform will enable organizations to seamlessly integrate Qudini's appointment scheduling and management technology to balance resources and investments in their contact centers, branches and stores.
According to research conducted by Qudini, 76 percent of consumers say that an appointment scheduling service, for both digital and physical visit appointments, would have a positive impact on their customer experience. Qudini's appointment scheduling capabilities will provide additional benefits to contact centers that seek to optimize agent schedules and productivity. As these contact centers strive to meet elevated customer expectations while also managing their expenses, they'll be empowered to bridge digital and in-person experiences, improving levels of personalized service.
"As more and more brands seek to provide improved consumer journeys with appointment setting capabilities, our customers will be able to benefit from our expanding platform in their contact centers, stores and branches," says Verint's Nick Mortimer, vice president, product strategy. "With these new capabilities, brands will be able to improve sales, customer loyalty and advocacy, and agent productivity, ultimately inspiring a more profitable future for Verint customers."
Visit Verint Appointment Scheduling to learn more.
About Verint Systems Inc.
Verint® (Nasdaq: VRNT) helps the world's most iconic brands build enduring customer relationships by connecting work, data, and experiences across the enterprise. More than 10,000 organizations in 180 countries – including over 85 of the Fortune 100 companies – are using the Verint Customer Engagement Platform to draw on the latest advancements in AI, analytics, and an open cloud architecture to elevate customer experience.
Verint. The Customer Engagement Company®. Learn more at Verint.com.
This press release contains "forward-looking statements," including statements regarding expectations, predictions, views, opportunities, plans, strategies, beliefs, and statements of similar effect relating to Verint Systems Inc. These forward-looking statements are not guarantees of future performance and they are based on management's expectations that involve a number of risks, uncertainties and assumptions, any of which could cause actual results to differ materially from those expressed in or implied by the forward-looking statements. For a detailed discussion of these risk factors, see our Annual Report on Form 10-K for the fiscal year ended January 31, 2022, and other filings we make with the SEC. The forward-looking statements contained in this press release are made as of the date of this press release and, except as required by law, Verint assumes no obligation to update or revise them or to provide reasons why actual results may differ.
VERINT, VERINT DA VINCI, THE CUSTOMER ENGAGEMENT COMPANY, BOUNDLESS CUSTOMER ENGAGEMENT, THE ENGAGEMENT CAPACITY GAP and THE SCIENCE OF CUSTOMER ENGAGEMENT are trademarks of Verint Systems Inc. or its subsidiaries. Verint and other parties may also have trademark rights in other terms used herein.
Contacts
Media Relations
Sue Huss

sue.huss@verint.com
Investor Relations
Matthew Frankel

matthew.frankel@verint.com