Baker Tilly Digital Implements IFS ERP Software for Semiconductor Innovation Leader Pragmatic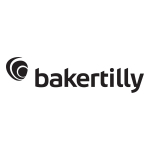 CHICAGO–(BUSINESS WIRE)–Leading advisory CPA firm Baker Tilly US, LLP (Baker Tilly) announces the implementation and launch of IFS Enterprise Resource Planning (ERP) software for UK-based Pragmatic Semiconductor Limited (Pragmatic), a world leader in ultra-low-cost flexible electronics.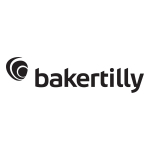 "It's fantastic to be chosen by Pragmatic as their IFS ERP implementation partner," said Paul Darwin, UK-based IFS consulting director for Baker Tilly. "This software will help accelerate their output and enhance their business processes."
Pragmatic is a world leader in semiconductor innovation, having created a proven alternative to legacy silicon technology. They developed revolutionary technology that uses thin-film transistors to create chips that are thinner than a human hair, significantly lowering costs and production time. These ultra-thin and ultra-low-cost flexible integrated circuits make it possible to embed Pragmatic's chips into almost anything, bringing connectivity and intelligence to everyday objects.
Pragmatic sought an ERP system that could integrate procurement, finance, maintenance, project management and HR. As a high-growth company, Pragmatic requires a system that can help grow their business into a multi-currency and multi-company organization, expanding from 200 people to over 1,000 in the coming years. IFS gives Pragmatic the software to improve their business processes by optimizing departments to function as a forward-thinking, cross-organization service.
"Baker Tilly has the skills, experience and dedication necessary to deliver a world-class system that will enable our global expansion and growth," said Rian Urding, CFO, Pragmatic Semiconductor.
As an IFS Partner and 2022 IFS Regional System Integrator Partner of the Year, Baker Tilly Digital customizes each IFS Cloud implementation based on the client's industry and business transformation goals. Learn more about Baker Tilly's IFS Cloud implementation methodology: bakertilly.com/ifs.
About Baker Tilly US, LLP (bakertilly.com)
Baker Tilly US, LLP (Baker Tilly) is a leading advisory CPA firm, providing clients with a genuine coast-to-coast and global advantage in major regions of the U.S. and in many of the world's leading financial centers – New York, London, San Francisco, Los Angeles and Chicago. Baker Tilly is an independent member of Baker Tilly International, a worldwide network of independent accounting and business advisory firms in 148 territories, with 38,000 professionals and a combined worldwide revenue of $4.3 billion. Visit bakertilly.com or join the conversation on LinkedIn, Facebook and Twitter.
About Pragmatic Semiconductor (Pragmaticsemi.com)
Pragmatic Semiconductor is a world leader in ultra-low-cost flexible electronics. Their flexible integrated circuits (FlexICs) are thinner than a human hair and can be invisibly embedded in objects, enabling innovators to create novel solutions to everyday problems that are not practical with conventional electronics. Pragmatic is headquartered in Cambridge, UK.
Contacts
Nicole Berkeland

[email protected]
612 876 4891
Baker Tilly Media Relations

[email protected]