Chris Peterson of Anomali Honored as a 2023 CRN Channel Chief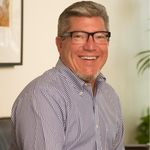 REDWOOD CITY, Calif.–(BUSINESS WIRE)–#ASM–Anomali, the leader in modernizing and scaling security operations, today announced that CRN®, a brand of The Channel Company, has recognized Chris Peterson, Vice President of Worldwide Partnerships, on its 2023 Channel Chiefs list. Every year, this list honors the IT channel executives who work tirelessly to advance the channel agenda and deliver successful channel partner programs and strategies.
Peterson has spent more than 25 years building and leading channel sales programs at top enterprise cybersecurity companies. Before joining Anomali in 2021, he served as Vice President of Global Partnerships at Tenable, where he was responsible for developing and implementing partner programs that contributed to the company's successful IPO in 2018. In addition to this year's recognition, Peterson has been named a CRN Channel Chief several other times during his career, executed numerous 5-Star rated Partner Programs for multiple years, and is recognized as an industry thought leader in his professional field.
Over the past 12 months, under Peterson's leadership, Anomali introduced the Anomali Resilience Partner Program to support the company's move to a channel-first strategy and to improve partner-retained margins. Anomali also expanded its channel-dedicated field team and debuted the Platinum Elite Technical Certification Program, a new technical enablement certification program that provides partners' engineers with access to the same technical curriculum available to Anomali field and customer success engineers, regardless of their current partner level.
"I am very fortunate to have a high performing, expert team, who consistently exceeds expectations on behalf of our partners. Over the past year, Anomali has significantly increased its channel engagement, leading to 3X growth in our channel-initiated pipeline. As a channel-first company, Anomali is committed to enabling our partners to help thousands of organizations more efficiently and effectively defend their businesses from the latest cyber adversaries," Peterson said.
The 2023 Channel Chiefs have helped their solution provider partners and customers navigate an increasingly complex landscape of interconnected challenges and shifting industry dynamics. With the innovative strategies, programs, and partnerships of these Channel Chiefs in place, the solution provider community has continued to thrive.
The 2023 CRN Channel Chiefs were selected by the editorial staff based on their record of business innovation and dedication to the partner community. This year's list represents the top IT executives responsible for building a robust channel ecosystem.
"Once again, this year's list gives well-deserved recognition to the IT Channel Chiefs who are dedicated to driving the channel agenda and advocating for the development of strong channel partnerships," said Blaine Raddon, CEO of The Channel Company. "Under their exceptional leadership, influence, and innovation, the IT channel vendor community continues to deliver solutions and services that meet the rapidly evolving needs of their solution provider partners and their customers."
The 2023 CRN Channel Chiefs list will be featured in the February 2023 issue of CRN Magazine and online at www.CRN.com/ChannelChiefs.
About Anomali
Anomali is the leader in modernizing and scaling security operations, delivering breakthrough levels of security visibility and intelligence-driven threat detection & response. In a world filled with SIEM, SOAR, and XDR, the Anomali Platform amplifies visibility, integrating existing security controls and enriching them with actionable context to stop adversaries. Anomali helps customers and partners transform their SOC platform by elevating security efficacy and reducing costs with automated processes at the heart of everything. The solution is anchored in big-data management and boasts the world's largest repository of global intelligence that supports native-cloud, multi-cloud, on-premises, and hybrid deployments. Founded in 2013, Anomali serves global B2B enterprise businesses, large public sector organizations, ISACs, ISAOs, service providers, and Global 1000 customers to help safeguard the world's critical infrastructure, companies, and people. Leading venture firms, including Google Ventures, General Catalyst, and IVP, back Anomali. Learn more at www.anomali.com.
About The Channel Company
The Channel Company enables breakthrough IT channel performance with our dominant media, engaging events, expert consulting and education, and innovative marketing services and platforms. As the channel catalyst, we connect and empower technology suppliers, solution providers, and end users. Backed by more than 30 years of unequaled channel experience, we draw from our deep knowledge to envision innovative new solutions for ever-evolving challenges in the technology marketplace. www.thechannelcompany.com
Follow The Channel Company: Twitter, LinkedIn, and Facebook.
© 2023 The Channel Company, LLC. CRN is a registered trademark of The Channel Company, LLC. All rights reserved.
Contacts
Anomali
Karen Buffo

Anomali

[email protected]
The Channel Company
Natalie Lewis

The Channel Company

[email protected]