Providers Empower SAP Users to Pursue Modernization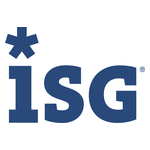 ISG Provider Lens™ report says SAP ecosystem partners are expanding offerings for SAP S/4HANA and other products to serve more kinds of enterprises
STAMFORD, Conn.–(BUSINESS WIRE)–#ERP–A wide range of enterprises have launched digital transformations in recent years in which SAP solutions and services, especially around the SAP S/4HANA platform, play a central role, according to a new research report published today by Information Services Group (ISG) (Nasdaq: III), a leading global technology research and advisory firm.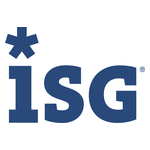 The 2022 ISG Provider Lens™ SAP Ecosystem Archetype report finds that SAP S/4HANA has been adopted by companies in many industries, including manufacturing, finance, retail, consumer packaged goods and automotive, that want to simplify data and applications and provide a rich user experience. As SAP customers at all stages of technological evolution respond to new challenges, including the ongoing impact of the COVID-19 pandemic, SAP ecosystem providers increasingly are tuning their conversion and migration portfolios for the needs of specific industries.
"SAP's portfolio has undergone several recent transformations to address the changing needs of enterprises undergoing digital transformation," said Jan Erik Aase, partner and global leader, ISG Provider Lens Research. "Service providers are enabling clients to take advantage of SAP's offerings whatever their level of digital maturity."
The 2022 ISG Provider Lens™ SAP Ecosystem Archetype report summarizes the relative capabilities of SAP service providers to meet the needs of typical, frequently encountered categories, or archetypes, of enterprise buyers. Each archetype represents a specific set of business and technology needs and challenges, which vary over time. Most organizations, especially large enterprises, include teams or business units that fit into different archetypes.
The report examines four archetypes of enterprise clients that are looking for SAP-related services. The report evaluates the capabilities of 17 SAP ecosystem providers to deliver services to the four archetypes:
Transactional Users: Clients in this archetype are using SAP ERP Central Component (ECC) or R/3 and are reluctant to move to a different ERP system due to resistance to change, limited resources to invest, lack of skills or inability to manage more complex SAP environments. They seek providers with expertise in delivering managed services for these applications.
Transitioners and Cloud Adopters: These clients are using SAP ECC now but intend to implement SAP S/4HANA in response to macroeconomic changes, especially the ongoing business impact of the COVID-19 pandemic. They plan to migrate to SAP S/4HANA either in the cloud or through Suites on HANA (SoH) or brownfield conversions.
Landscape Transformers: These organizations want to invest in SAP S/4HANA as soon as possible to realize the benefits of responsive applications, enhanced visibility, analytics and a consolidated view of enterprise systems through a rich user interface. They are prepared for the organizational process changes this entails and seek providers that can handle complex implementations.
Intelligent Digital Adopters: These clients aim to optimize and automate business processes and use AI and machine learning to manage data as part of digital transformation. They intend to integrate all their SAP and non-SAP applications with SAP solutions under one platform using microservices to provide more value to customers.
Among the providers ISG evaluated, Capgemini, Cognizant, HCL, Infosys, Tech Mahindra and Wipro are named as Leaders across all four archetypes. Atos is named as a Leader across three archetypes, Mindtree is a Leader across two archetypes, and LTI is a Leader in one archetype.
The 2022 ISG Provider Lens™ SAP Ecosystem Archetype report is available to subscribers or for one-time purchase on this webpage.
About ISG Provider Lens™ Research
The ISG Provider Lens™ Quadrant research series is the only service provider evaluation of its kind to combine empirical, data-driven research and market analysis with the real-world experience and observations of ISG's global advisory team. Enterprises will find a wealth of detailed data and market analysis to help guide their selection of appropriate sourcing partners, while ISG advisors use the reports to validate their own market knowledge and make recommendations to ISG's enterprise clients. The research currently covers providers offering their services globally, across Europe, as well as in the U.S., Canada, Brazil, the U.K., France, Benelux, Germany, Switzerland, the Nordics, Australia and Singapore/Malaysia, with additional markets to be added in the future. For more information about ISG Provider Lens research, please visit this webpage.
A companion research series, the ISG Provider Lens Archetype reports, offer a first-of-its-kind evaluation of providers from the perspective of specific buyer types.
About ISG
ISG (Information Services Group) (Nasdaq: III) is a leading global technology research and advisory firm. A trusted business partner to more than 800 clients, including more than 75 of the world's top 100 enterprises, ISG is committed to helping corporations, public sector organizations, and service and technology providers achieve operational excellence and faster growth. The firm specializes in digital transformation services, including automation, cloud and data analytics; sourcing advisory; managed governance and risk services; network carrier services; strategy and operations design; change management; market intelligence and technology research and analysis. Founded in 2006, and based in Stamford, Conn., ISG employs more than 1,300 digital-ready professionals operating in more than 20 countries—a global team known for its innovative thinking, market influence, deep industry and technology expertise, and world-class research and analytical capabilities based on the industry's most comprehensive marketplace data. For more information, visit www.isg-one.com.
Contacts
Will Thoretz, ISG

+1 203 517 3119

[email protected]
Julianna Sheridan, Matter Communications for ISG

+1 978-518-4520

[email protected]