Bitwave Acquires Web3 Accounting CPE and News Provider Multisig Media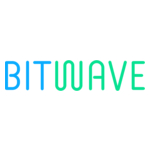 Bitwave expands its educational leadership for digital asset finance and accounting professionals
SAN FRANCISCO–(BUSINESS WIRE)–Bitwave, the leading enterprise digital asset accounting platform, announced today its acquisition of Multisig Media, the crypto accounting and finance industry's premier provider of continuing professional education (CPE) and news. The acquisition was announced on-stage at the 2nd annual Enterprise Digital Asset Summit (EDAS) in Austin, TX.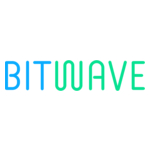 With this acquisition, Bitwave expands its educational offerings in the digital asset space and solidifies its commitment to bridging the gap between the traditional and decentralized financial systems.
In just a year and a half, Multisig Media has established itself as a trusted source of news and analysis for accounting and finance professionals exploring tokens, NFTs and other digital assets in business. Multisig Media publishes CPE-accredited courses in crypto accounting and finance; and their flagship newsletter Triple Entry is read by more than 3,000 professionals in Web3, DeFi, accounting, finance, and more.
Both companies share a common vision to empower, inform, and educate finance professionals with the most up-to-date guidance for digital asset accounting. This acquisition will accelerate and expand Bitwave's ability to meet the educational needs of businesses, further cementing it as the go-to leader for Web3 finance and accounting professionals.
"Bitwave was created with the core purpose of mitigating the complexity of digital asset accounting. This includes dedicated educational support for all accounting teams – no matter where they are in their Web3 journey," said Bitwave COO and Co-Founder Amy Kalnoki.
"This acquisition of Multisig Media will expand Bitwave's ability to educate all finance professionals with the most innovative and compelling content available today," said Kalnoki.
With the acquisition, the Triple Entry newsletter will continue its coverage of the Web3 accounting and finance space with content designed to close the knowledge gap for crypto accountants. More opportunities for accountants to earn CPE credits are coming soon.
"From the get-go, we've been focused on educating accounting and finance professionals on all things digital assets," said Multisig Media CEO Trevor Ward.
"We want accountants passionate about the future of this industry to have the tools they need to meet the challenges of crypto accounting head-on. Solving this problem – or as we like to call it, Operation 'Build-a-Better-Back-Office' – has always been our mission, because we believe this is one of the key components of accelerating the mass adoption of digital assets," said Ward.
To learn more about Bitwave and its media resources, visit bitwave.io.
About Multisig Media:

Multisig is a NASBA-certified continuing education provider for accounting and finance professionals in digital assets, with a curated library of CPE-accredited courses in crypto accounting and finance. Our flagship newsletter Triple Entry is read by an audience of over 3000 accounting and finance professionals from brands like Blockdaemon, AAVE, Bitwise, DCG, Deloitte, IBM, and Kraken. In the crowded and much-hyped world of Web3, Multisig Media is bringing attention to the often overlooked but crucial "back office" functions of accounting for digital assets that will help accelerate the transformation of our financial system.
About Bitwave:

Bitwave is the #1 enterprise accounting platform for crypto. Designed from the ground up to manage the intersection of Web3 tax, accounting, and compliance, Bitwave is purpose-built to help finance and accounting professionals mitigate the complex challenges of digital asset transactions. From bookkeeping, AR/AP, and on-chain bill pay; to DeFi and NFT support – Bitwave is the most-trusted financial platform for digital assets.
In Q4 2022, Bitwave closed a $15M Series A funding raise backed by Hack VC, Blockchain Capital, and Signal Fire to expand its on-chain accounting platform. To learn more, visit bitwave.io.
Contacts
Jean Natalina

KCD PR

[email protected]
619-203-6222