Essential Pharma appoints Lee Morley as Non-Executive Director to the Board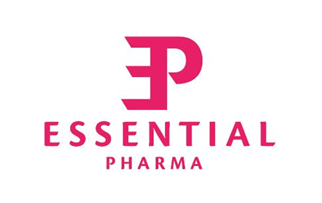 Essential Pharma appoints Lee Morley as Non-Executive Director to the Board
Zug, Switzerland & Egham, UK – 21 June 2023 – Essential Pharma, an international specialty pharma group focused on ensuring that patients have sustainable access to low volume, clinically well-established pharmaceutical products across key therapeutic areas, announces the appointment of Lee Morley as Non-Executive Director to the Board.
Lee brings more than 30 years of experience as a leader and executive in the biopharmaceutical industry, with extensive knowledge of commercialisation, pricing, reimbursement and product launch strategy. Most recently, he was Chief Executive Officer at EUSA Pharma, leading the company through a period of significant and sustained growth, culminating in a €750M acquisition by Recordati (BIT: REC) in 2022. During his time at EUSA Pharma, he led the company's transition from specialty pharma to oncology and rare disease, driving the company's sales from €20M to €150M.
Prior to this, Lee served as Head of Commercial at Jazz Pharmaceuticals (NASDAQ: JAZZ), overseeing commercial programmes across European and International Markets and restructuring the business to facilitate new product launches across Europe. Previously, he was Director, Sales Effectiveness at Zeneus Pharma and held several roles at Merck Sharp and Dohme (NYSE: MRK). He holds a degree in Chemistry and Management Studies from Kings College London.
Emma Johnson, Chief Executive Officer of Essential Pharma, commented: "We are excited to welcome Lee to the Essential Pharma Board as we seek to deliver on our ambitious growth strategy, ensuring that patients have sustainable access to the mature essential medicines they depend on. Having worked alongside him during our time at EUSA Pharma, I know that Essential Pharma will benefit enormously from his insights and experience as a leading executive in specialty pharma."
Commenting on his appointment, Lee Morley said: "Essential Pharma plays a key role in ensuring the long-term, structured supply of established medicines to patients globally. I look forward to working with the Board and supporting Essential Pharma's ambitious growth plans."
ENDS
About Essential Pharma
Essential Pharma is an international specialty pharmaceutical group dedicated to maintaining access to well-established, at-risk products essential to patients across multiple therapeutic areas. The group has been an important and valued partner to healthcare providers for over 20 years by giving patients access to medicines that otherwise might not be available.
Essential Pharma operates globally in more than 70 countries, supplying a portfolio of over 300 products across multiple therapeutic areas. Essential Pharma's growth strategy is based on identifying and acquiring mature, at-risk products from larger pharmaceutical groups looking to streamline their product portfolios. It is a trusted partner to multiple pharma companies of all sizes, with a proven history of integrating assets and managing complex technology transfers seamlessly while ensuring continuous and sustainable supply to patients.
Essential Pharma's growth strategy is backed by Gyrus Capital, an investment firm dedicated to transformational investments in sectors with long-term sustainable growth, including healthcare.
For more information, please visit essentialpharmagroup.com
CONTACTS
Essential Pharma
Emma Johnson, CEO
Tel: +44(0)1784 477 167
Email: [email protected]
Consilium Strategic Communications
Mary-Jane Elliott/Tracy Cheung/Chris Welsh
Tel: +44 (0) 20 3709 5700
Email: [email protected]
Job code: EP/Consilium/2023/05/LM
June 2023