Iridia Announces Appointment of Buck Watia as Vice President, Corporate Development
Buck Watia to Lead Commercialization of Proprietary DNA Data Storage Technology that Promises to Transform How Customers Manage, Secure and Store Data
Buck Watia, VP, Corporate Development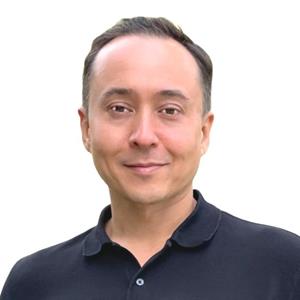 SAN DIEGO, July 11, 2023 (GLOBE NEWSWIRE) — Iridia™ Inc., a pioneer in the field of DNA-based data storage, is excited to welcome Buck Watia as the Vice President of Corporate Development. This newly established role is a strategic addition to the leadership team as Iridia looks to solve critical challenges for partners and customers with its innovative DNA data storage technology.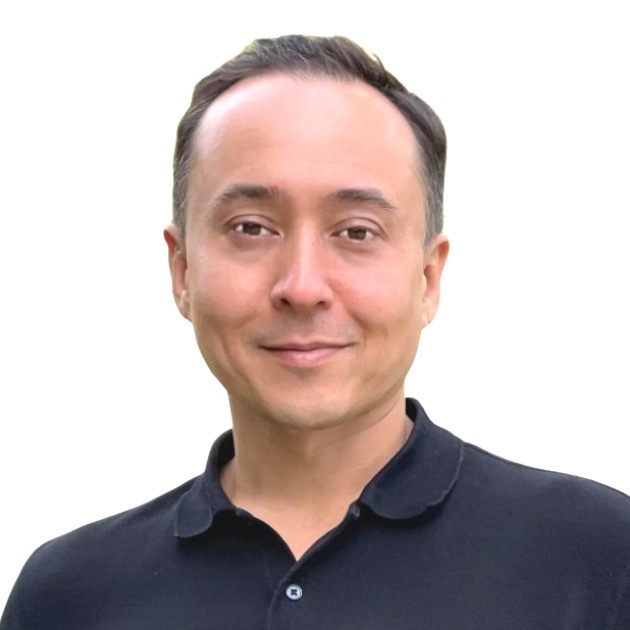 Buck brings deep expertise in collaborating with customers to address their mission-critical, unmet needs while working closely with product teams and partners to conceive and deliver solutions that drive growth. With a demonstrated history of accelerating tech startups to success and launching impactful ventures within leading software, infrastructure, and Cloud companies, Buck is poised to drive significant transformation at Iridia.
"We have been laser focused on developing our DNA data storage platform and have made significant advances in our proprietary technology over the past year. The company is now ready to commercialize those advances and pursue strategic alliances," said Murali K. Prahalad, Ph.D., President and CEO of Iridia. "I am excited to welcome Buck to our team at this significant juncture. His deep expertise in transformative product development, team building, and strategic partnerships will enable us to capitalize on our progress and deliver commercially viable solutions to address the rapidly expanding, critical data storage problem."
Iridia's unique and patented method of data storage integrates semiconductor and nanofluidic technology with a disruptive enzyme-based chemistry to add DNA-based bits representing "0s" and "1s" in a programmable fashion. This offers the potential to add orders of magnitude more storage capacity compared to current archival technologies such as magnetic tape and hard drives paving the way for commercially viable DNA based data storage solutions.
"As the need for secure and sustainable data storage intensifies, the approach adopted by Iridia shifts from simply being attractive to being fundamentally necessary. We're at a pivotal stage where next-gen strategies have become key in harnessing the boundless potential of data, both now and in the future. Humanity's current methods aren't sustainable economically, technically, or environmentally. Data preservation isn't just a tech challenge; it's potentially a requisite step to achieve the full potential of new technologies such as AI," said Buck Watia. "I am excited to join the dynamic team at Iridia. We're focused on developing applications to meet customer needs, catalyzing opportunities for our partners and collectively redefining the data storage industry."
Buck has focused his career on building the perspective, experiences and relationships needed to bring new ideas to market and scale them for exponential growth. He has developed teams, processes, strategy, and culture to help several startups transform their respective industries. With a versatile background leading teams in sales, marketing, business development, product, and partnerships, Buck has consistently demonstrated his ability to help start-ups become market leaders.
Before joining Iridia, Buck held a key role as the Head of Strategy & Growth at Microsoft, within the Security, Cloud & AI business. He led the business and corporate development functions at CyberX, guiding it towards a strategic acquisition by Microsoft in 2020. At Rapid7, Buck's efforts significantly influenced the company's growth trajectory, propelling it through an expansion phase and towards a successful IPO. In earlier roles, Buck developed his go-to-market expertise at ArcSight and iDEFENSE, acquired by HP and VeriSign, respectively.
Buck received his Bachelor of Business Administration at Boise State University and completed Executive Programs at both Harvard Business School and MIT Sloan School of Management.
About Iridia, Inc.
Headquartered in Carlsbad, CA, Iridia™ Inc. strategically combines proprietary enzymology and semiconductor technology to revolutionize long-term data storage. By leveraging DNA, nature's perfected data storage system, the company is developing a durable, decodable, and ultra-high-density mode of data storage, that significantly reduces the infrastructure requirements and environmental impact compared to current approaches. Iridia's proprietary technology platform is the world's first affordable, integrated data storage solution that integrates molecular biology, biochemistry and semiconductor technology to write, store, and read data in the form of DNA. For more information, please visit www.iridia.com.
Media Contact
Joleen Schultz
760-271-8150
[email protected]
A photo accompanying this announcement is available at https://www.globenewswire.com/NewsRoom/AttachmentNg/a8a76411-7ec0-44dd-bf26-969a09cb4edf