Culture Biosciences Appoints Darcy Birse as Chief Commercial Officer
The life science and biotech commercial veteran will lead the company's growth strategy
Darcy Birse – Chief Commercial Officer, Culture Biosciences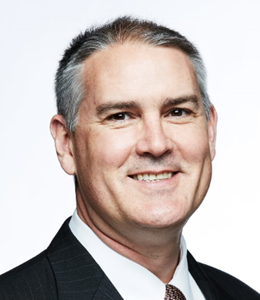 South San Francisco, Sept. 13, 2023 (GLOBE NEWSWIRE) — Culture Biosciences, a leading provider of innovative, future-forward bioprocessing solutions, is pleased to announce the appointment of Darcy Birse as the company's new Chief Commercial Officer (CCO). Darcy will lead the company's commercial strategy and drive growth initiatives to further strengthen Culture's position as a leader in the bioprocessing industry.
With a career spanning over 30 years in the life sciences sector, Darcy brings a wealth of global experience in Commercial Leadership, Marketing, Sales and Business Development to Culture Biosciences. He has a proven track record of building high-performing commercial teams, driving revenue growth and fostering strategic partnerships.
"As we continue to expand our presence in the bioprocessing market and deliver novel solutions to our clients, we are thrilled to welcome Darcy Birse to our executive team," said Will Patrick, CEO and Co-founder of Culture Biosciences. "Darcy's deep industry knowledge and leadership will be instrumental in guiding our commercial efforts, enhancing customer relationships, and driving innovation."
Darcy previously served in senior leadership positions including Global Executive Director at GE Healthcare Life Sciences, SVP and Global Head of Sales and Business Development – Biologics at Lonza Pharma, and most recently CCO at Cell Signaling Technology (CST). Darcy has held key roles in the biopharmaceutical industry directing R&D scientists developing biotechnology drug/biologic products. He was an Assistant Professor of Biochemistry and Biophysics at Stockholm University and is a longstanding member of the Advisory Board for the BioProcessing Journal.
Darcy holds a BSc in Chemistry from Dalhousie University, Canada; an EMBO post-doctoral fellow in Biochemistry; a D.E.A. degree in Structural Biology in Strasbourg, France; and a PhD in Physics from Joseph Fourier University/EMBL in Grenoble, France.
"Culture's unwavering commitment to innovation transforming the landscape of bioprocessing, enabling remote, scalable, and insight-rich offerings is both inspiring and an impactful testament to Culture's visionary approach to advancing biomanufacturing," Darcy stated. "By innovating groundbreaking bioprocessing solutions and empowering data science to drive for optimal outcomes, Culture is uniquely positioned to support innovative solutions in biomanufacturing to the life science sector. It is with great enthusiasm and passion that I join the Culture Team, contributing by leveraging my skills and passion for innovation towards helping to build and shape the future of bioprocessing."
Darcy's appointment comes as Culture Biosciences expands its technical offerings to include innovative Adeno-Associated Virus (AAV) biomanufacturing capabilities, scaling support based on a strategic partnership with Cytiva, and other new services for biopharmaceutical and biotech clients.
About Culture Biosciences' propriety upstream bioprocess development platform:
Remote experimental design, configuration, execution and monitoring of small and mid-scale single-use bioreactors
Fully-integrated remote cloud-based experimental bioprocessing solutions, including those driven by data science and upstream bioprocessing experts
Includes remote client access to South San Francisco facilities featuring hundreds of 250mL and 5L mammalian and microbial bioreactors.
About Culture Biosciences
Culture Biosciences is dedicated to innovation in upstream bioprocess development. Culture's goal is to build new tools and services that improve the performance, time-to-develop, and cost-efficiency of therapeutic manufacturing processes. The company's proprietary, fully integrated platform combines bioreactors, cloud-based software, and services to offer client companies around the world access to predictable, and scalable bioprocess development. Culture Biosciences was founded in 2016 and is based in South San Francisco, CA.
Attachment
CONTACT: [email protected]