Panasonic and roda computer Develop TOUGHBOOK 40 Military In-Vehicle Solution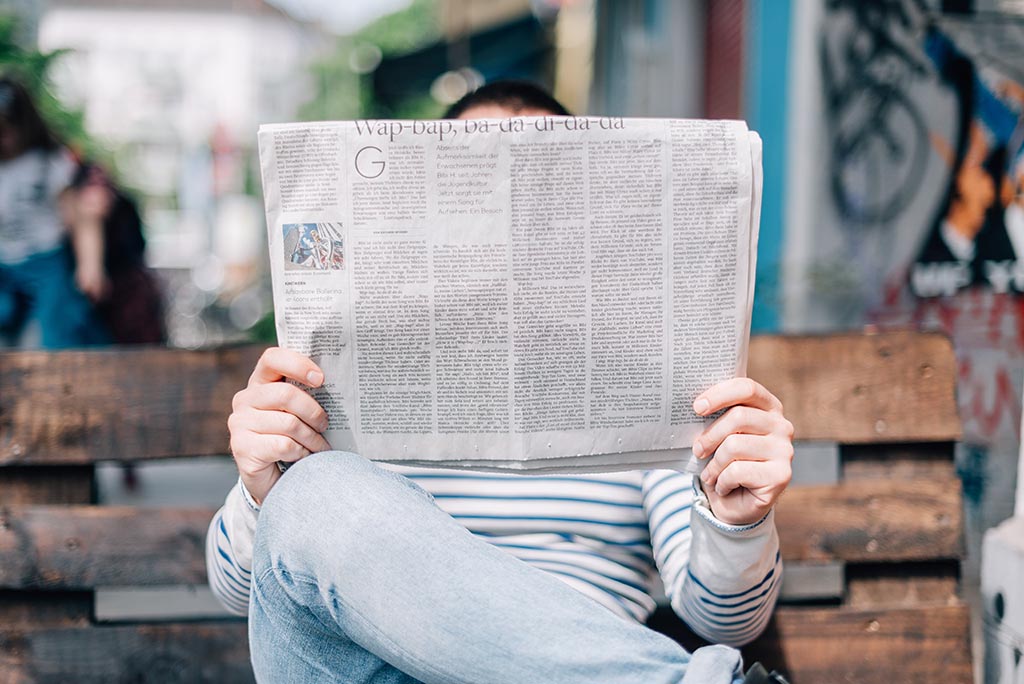 TOUGHBOOK 40 Military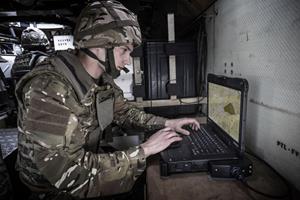 The TOUGHBOOK 40 Military is the latest defence sector solution from the long-standing relationship between Panasonic and roda computer.
Bracknell, UK. 21st September 2023 – Panasonic Mobile Solutions Business Division has today announced the TOUGHBOOK 40 Military variant, specially developed for use in military vehicles. The TOUGHBOOK 40 Military is the latest solution from the long-standing relationship between Panasonic and roda computer GmbH, which has a long history of configuring and customising TOUGHBOOK devices for various military applications.
Designed With Defence In-Mind
The TOUGHBOOK 40 is dust and water resistant to IP66 and tested to military standards MIL-STD810H. It can withstand a drop from a height of 180 cm and is resistant to shocks, vibrations and operating temperatures between -29°C and 63°C. The battery life can be extended to 36 hours, thanks to the hot-swappable function. If necessary, all radio and display functions can be immediately switched off when in 'Concealed Mode'.
Designed specifically for use inside military vehicles and fully compliant with defence sector regulations, the 14-inch TOUGHBOOK 40 Military builds upon the world's premier rugged notebook for the defence industry. It's configured to run on Windows 11 Pro and, with four expansion slots and military-grade interfaces, offers maximum flexibility. It features MIL-LAN for Ethernet connectivity for communication with other systems, MIL-DVI for connecting to external displays and two USB 2.0 interfaces for peripheral devices.
Depending on the customer's requirements, additional interfaces can be implemented, for example CAN Bus, MIL-DP, MIL-VGA or USB 3.0. In addition, roda computer can also check whether a fibre solution can be integrated.
It can also be equipped with the Eclypt® Core Encrypted Internal Solid State Drive (SSD) from global communications company, Viasat. The Viasat SSD is certified for use in the UK for securing Top Secret information and all security levels below, as well as certified for use by NATO and other European countries.
Military-Grade Connections Reduce Failure Rates
Additional peripherals are connected to the TOUGHBOOK 40 Military with defence-grade connectors (which can be merged into a single connector if necessary), with an optimised EMC connection also available. These connections can withstand significant in-vehicle vibrations, and are also resistant to drops of liquid, dust, and moisture. The bayonet and screw plugs are easy to connect, even when wearing gloves.
When compared with commercial devices, the robust nature of military-grade connections ensure fewer component failures. This allows for increased device uptime and connectivity in the most challenging of environments.
Florian Aschmoneit, CTO at roda computer, says: "Digitalisation has increased demand for mobile IT in the military, and more robust hardware. Users and decision-makers want devices that provide high levels of performance, as well as being as compact as possible, and equipped with military-grade secure interfaces and connections for a wide range of applications. As a result, modular devices that are easily modified provide the most cost-effective option for military use."
A Partnership That Delivers Results
Panasonic and roda computer have long cooperated on a number of large-scale projects, with the recent additional focus of customising tailored TOUGHBOOKs for in-vehicle use for a number of military customers. roda computer's 30 years of defence industry experience, paired with Panasonic's proven range of military-grade TOUGHBOOK devices, provide an unbeatable combination of rugged, secure, and reliable defence sector solutions.
Jon Tucker, General Manager, Solutions and Engineering, at Panasonic TOUGHBOOK: "The TOUGHBOOK 40 Military is the product of the long-standing and mutually beneficial relationship between Panasonic and roda computer. This is reflected in our ongoing commitment to developing state-of-the-art flexible and future-proof solutions for the security and defence sectors across Europe."
For more information on the TOUGHBOOK 40 Military, visit: https://eu.connect.panasonic.com/gb/en/blog/tough-companion-every-mission-toughbook-40-military
About the Panasonic Group
Founded in 1918, and today a global leader in developing innovative technologies and solutions for wide-ranging applications in the consumer electronics, housing, automotive, industry, communications, and energy sectors worldwide, the Panasonic Group switched to an operating company system on April 1, 2022, with Panasonic Holdings Corporation serving as a holding company and eight companies positioned under its umbrella. The Group reported consolidated net sales of 8,378.9 billion yen (ca. 59.4 billion Euro) for the year ended March 31, 2023. To learn more about the Panasonic Group, please visit: https://holdings.panasonic/global/
About Panasonic Connect Europe
Panasonic Connect Europe began operations on October 1st, 2021, creating a new Business-to-Business focused and agile organisation. With more than 400 employees, the business spearheads operations with its major new B2B solutions initiative called "Gemba Process Innovation", supported by its wide business product range.
Panasonic Connect Europe is headquartered in Wiesbaden and consist of the following business units:
The Mobile Solutions Business Division helping mobile workers improve productivity with its range of Toughbook rugged notebooks, business tablets and handhelds.
The Media Entertainment Business Division incorporating Visual System Solutions offering a range of high brightness and reliable projectors as well as high quality displays; and Broadcast & ProAV offering Smart Live Production solutions from an end-to-end portfolio consisting of PTZ and system cameras, camcorders, the Kairos IT/IP platform, switchers and robotic solutions that are widely used for live event capture, sports production, television, and xR studios.
Business and Industry Solutions delivering tailored technology solutions focused on Retail, Logistics and Manufacturing. Designed to increase operational efficiency and enhance customer experience, helping businesses to perform at their best, every day.
Panasonic Factory Solutions Europe selling a wide range of smart factory solutions including electronics manufacturing solutions, robot and welding systems and software solutions engineering.
For more information please visit: https://eu.connect.panasonic.com
Please visit Panasonic Connect Europe's LinkedIn page: https://www.linkedin.com/company/panasonic-connect-europe/
Attachment