Southchip Limited: Introducing New Electronics Components and Quality Checks in the Industry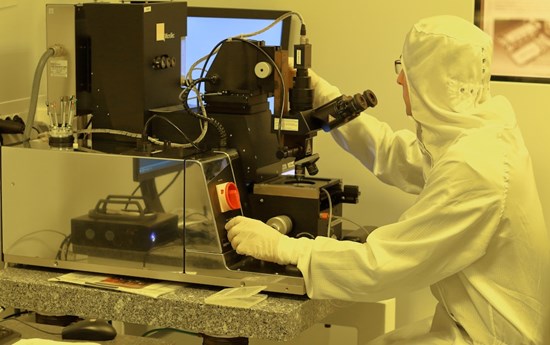 Southchip Limited, a leading electronic components distributor in Hong Kong, provides customized and innovative discrete semiconductor products and relays for various industries worldwide.
Hong Kong, China–(Newsfile Corp. – September 25, 2023) – Southchip Limited, the leading distributor of innovative electronics components in Hong Kong, is proud to announce two new components category and new quality checks measures. With these developments, the company showcases its commitment to providing the highest quality products and services to customers around the globe.
Figure 1
To view an enhanced version of this graphic, please visit:
https://images.newsfilecorp.com/files/7829/181389_7347f3f5e472f8f4_001full.jpg
With a focus on a strict quality management system, Southchip Limited stands out in the industry with its internationally advanced quality management prospects, trustworthy electronic components, robust safety and health management systems. The company has introduced two new components category to enable industries such as electronics manufacturing, automotive, aerospace, defense, industrial automation, energy and power electronics, and more to benefit from effective electronic solutions that are both efficient and reliable.
Check out the video:
Cannot view this video? Visit:
https://www.youtube.com/watch?v=aF93jvo6izo
Southchip Limited's latest range of Discrete Semiconductor Products, which includes ACTT10-800CTNQ, ACTT10X-800CTNQ, and other district electronics components, are highly reliable and versatile. Their discrete semiconductor supply chain solutions have widespread applications in industries such as power supplies and conversion, voltage regulation, switching and application, temperature sensing and control, high-power applications, etc.
Figure 2
To view an enhanced version of this graphic, please visit:
https://images.newsfilecorp.com/files/7829/181389_7347f3f5e472f8f4_002full.jpg
Southchip Limited's latest range of Solid State Relays, which includes EZE480D18S, DIP2415R, CD4850E2V, CD4850E2AH, and other solid state relays, allow electrical circuits to be remote or automated controlled. They deal in superior, compact, and reliable solid-state relays for retail and industrial use. Their relays have widespread applications in industries such as automation, motor control, power distribution, lighting control, semiconductor manufacturing, etc.
The electronic components distributor, Southchip Limited, has introduced new quality control measures to ensure each product they deliver meets the highest quality standards, reliability, and functionality expectations of its customers. The company provides effective electronic components with innovative engineering technology. Over the years, it has established itself as a one-stop procurement service with an entire supply chain management process.
Southchip Limited's enhanced quality management system aims to bring many benefits to the customers. It ensures improved component reliability, compliance with industry standards, consistency, and traceability. Founded in 2013, the company consistently works to identify and mitigate the ongoing risks and ultimately eliminate the threat with its strict quality management systems.
Southchip Limited strives to exceed customer expectations with stable and reliable procurement services through quality service and quality management. The company has taken its commitment to excellence to the next step with the introduction of strict quality checks throughout the entire supply chain management process. Their commitment to excellence in electronic components and quality checks makes them one of the leading global hybrid distributor of electronic components and quality checks in Hong Kong.
About Southchip Limited
Headquartered in Hong Kong, Southchip Limited is a global leading hybrid distributor of electronic components and a national high-tech enterprise and exports its products to over 95 countries. With over ten years of experience in the industry, Southchip Limited is committed to providing comprehensive electronic components supply chain solutions for OEM, ODM, and EMS.
Contact Information
Southchip Limited
Person Name: Ryan Peng
Website: https://www.southchips.com
Email: info@southchips.com
Telephone: 00852 96045823
Address: Room 101A, 1/F Genplas Industrial Building 56 Hoi Yuen Road, Kwun Tong KL, Hong Kong
To view the source version of this press release, please visit https://www.newsfilecorp.com/release/181389