Turbine Appoints Pharma Industry Veteran Bob Silverman as Chief Business Officer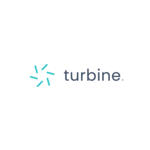 — Based in the New York City area, Silverman will lead the building and scaling of Turbine's high-value platform business model —
— Appointment follows closing of Turbine's upsized Series A round this past summer —
LONDON & BUDAPEST, Hungary–(BUSINESS WIRE)–Turbine, a digital biology company that deploys empirically validated in silico cell simulations to guide biopharma R&D, today announced the appointment of Bob Silverman as the company's Chief Business Officer (CBO). In appointing a seasoned pharmaceutical executive to this newly created position, Turbine is strengthening its ability to create value from its industry-leading Simulated Cell™ platform across a broad set of biopharma partners as it expands its global presence.
"Turbine drives the development of an ever more predictive simulation of human biology, enabling the rapid development of truly novel cancer therapies with reduced risk of clinical failure," said Szabolcs Nagy, Chief Executive Officer and Co-Founder of Turbine. "We are committed to realizing the full potential of the Simulated Cell platform through partnering with leading pharma companies and cancer research organizations, across the full R&D value chain of our partners. Bob's experience across the drug discovery, development, and commercialization continuum will be a tremendous asset as we seek to grow our partner portfolio and develop collaborations that create high value for patients, our partners, and our company."
Mr. Silverman brings extensive expertise across both sell- and buy-side biotech business development in therapeutics and diagnostics. Prior to joining Turbine, he served in CBO roles at Alloy Therapeutics, Rejuveron Life Sciences, and C2i Genomics. Earlier in his career, he spent nearly three decades at Roche, including about two decades in business development and licensing; serving in a variety of roles chiefly for the Roche Pharma division, in his most recent position he was Head of Externalized Drug Discovery Partnering and Venture Capital Lead. Mr. Silverman began his career as a patent attorney and holds a degree in chemistry, as well as a Juris Doctor from Boston University of Law.
"I am excited for the opportunity to build and scale Turbine's collaborative efforts globally with all partners that want to share the journey of reducing the risk, cost and time of bringing the right treatment to patients," said Mr. Silverman. "Drug discovery and development remains hindered by historic bottlenecks, models of human biology unrepresentative of patients, and continued challenges knowing which patients will most likely durably respond to therapies. Simulated Cell uncovers biology that would otherwise not be discoverable, enabling a deep insight into factors of causality and supporting partners to deliver the next generation of medicines with durable benefit to patients. Every drug developer seeking to overcome these obstacles could benefit from the experimental scale and resulting discovery of biology unlocked by Turbine's unique technology and expert translational team."
Turbine will have presences at key industry conferences this fall, including BiotechX, the European Society for Medical Oncology Congress, BIO-Europe, and the AI Driven Drug Discovery Summit. For more information or to schedule a meeting, visit www.turbine.ai.
About Turbine AI
Based in London, UK, headquartered in Budapest, Hungary with an additional office in Cambridge, UK, Turbine was founded in 2016 by Kristof Szalay PhD, Daniel Veres MD PhD, Szabolcs Nagy and Ivan Fekete MD. The team's vision is to overcome the current limitations in identifying treatments with true patient benefit by combining molecular biology and interpretable machine learning.
Turbine's Simulated Cell™ technology leverages machine learning to build an end-to-end, interpretable cell simulation platform based on protein interactome and additional omics layers. The virtual cells are used for in silico experiments having never been run in the lab and capture patient biology better than currently available experimental models, while testing more drug-like effects than current high throughput screening approaches. Validating the uncovered hypotheses of causality in Turbine's state-of-the-art laboratory facility and using the resulting data as feedback further improves the model's predictive prowess. Informing biopharma R&D through in silico experiments improves the likelihood of success for truly novel therapies and allows existing assets to be optimally targeted at responder patients.
Simulations have already been validated from target discovery to patient stratification and life cycle management through Turbine's proprietary pipeline and collaborations with multiple big pharma companies and research institutes, like Bayer and Cancer Research Horizons. Turbine's latest investment round (Series A) was closed in 2022 and co-led by MSD (Merck & Co., Inc., Rahway NJ, USA) Global Health Innovation Fund and Mercia Asset Management, who were joined by both new and existing investors MassMutual Ventures, Delin Ventures, Day One Capital, Accel, Atlantic Labs, XTX Ventures, o2h Ventures and Boston Millenia Partners.
For more information, visit www.turbine.ai or follow Turbine on LinkedIn.
Contacts
Corporate Inquiries:
Balint Paholcsek

Turbine

balint.paholcsek@turbine.ai
+36 70 3400 110
Media Inquiries:
Hal Mackins

Torch Communications

hal@torchcomllc.com
+1 415-994-0040