The 4 Ways to Grow Your Brand on Amazon in 2019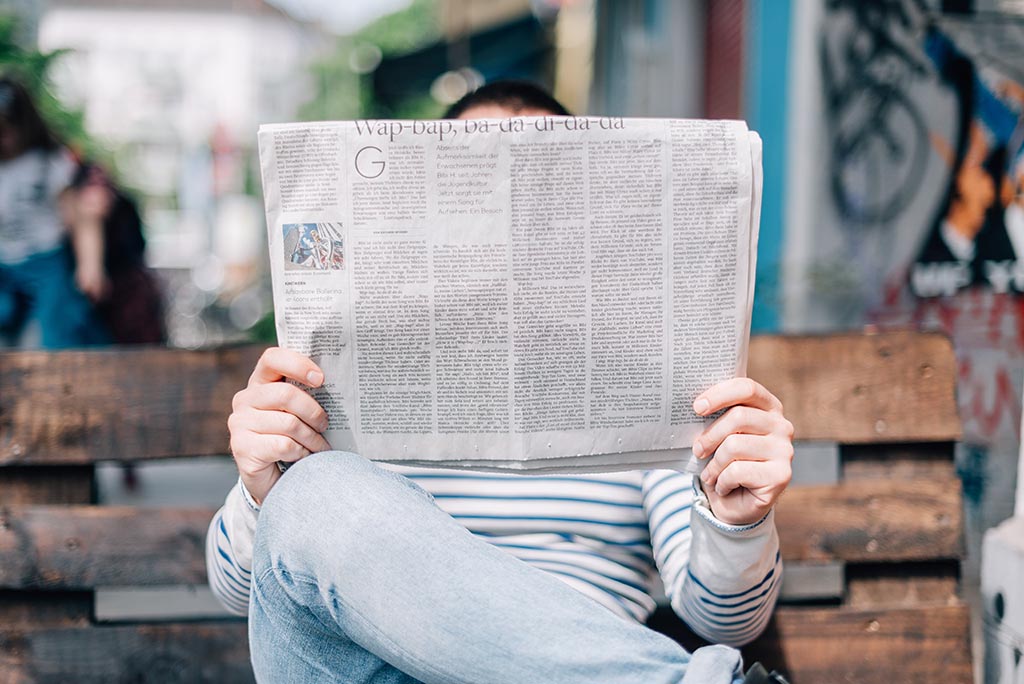 By Jake Schwarzbaum, COO and Co-Founder of Velocity Sellers
From Amazon's perspective, its objective is to make money and drive good customer experiences. Bezos once said, "If there's one reason we have done better than our peers in the Internet space over the years, it is because we have focused like a laser on customer experience, and that really does matter, I think, in any business. It certainly matters online, where word-of-mouth is so very, very powerful."
Through all of Amazon's changes, the customer experience motto has remained constant and has in turn created their success. Without customers guiding their decision making process, Amazon (and any brand for that matter) would be in trouble.
That being said, Amazon and Bezos have not come out as strongly in their support of the other side: the merchant. Amazon has thrown several curveballs towards merchants and brands. For example, Amazon's latest time sensitive request for merchants to make their packaging more efficient, forcing merchants to incur costly charges or face fines (read more here).
Over the last few years, merchants have started to feel the pressure of increasing competition and regulation on Amazon, pushing them to hone in on improving their brand in order to stand out from the rest. As Amazon continues to grow and become part of people's everyday shopping routine, merchants cannot afford to miss out on the booming market opportunity.
This year, Amazon has already added many platform and store features, changing the dynamic of its marketplace faster than ever. From advertising features to ranking algorithm changes, it's important to understand the key drivers of brand recognition to optimize your store presence and improve sales to stay abreast of the latest when selling on Amazon.
Target your customers… and only your customers
In the past, with a more limited pool of products to compete with, sellers were able to get away with a less refined presence where they took a shotgun approach in trying to appeal to all sorts of customers. These days, merchants need to choose on a product basis and keenly focus on who they are targeting, or they may get lost in the middle ground.
Amazon gives you a limited amount of real estate to display your marketing material. On your listing facing the customer, you have control over the images, title, bullet points, description and Enhanced Content. The content you put here serves two main purposes:
Find the customer
Sell the customer
For finding customers, the predominant organic strategy is to choose the right keywords and place them appropriately. Choosing the right keywords is crucial in having Amazon understand how to associate your product with the proper searches from customers. The location and order in which you place them will also affect how Amazon indexes your listings with their A9 algorithm.
For selling the customers, your images, marketing copy, and branding need to be relevant and targeted to the customers that you are driving to your product page. The key metric to pay attention to for this is "Order Item Session Percentage" or in other words, your conversion rate. This is calculated by dividing the number of units sold by the number of times people visited your product listing. The more relevant your traffic, the higher your percentage will be.
Based on this, it is not a great strategy to simply attempt to generate as much traffic as possible because if they do not convert, you are in trouble. Instead of ranking highly for keywords that fit your product, Amazon's A9 will penalize you as they deem your product not as desirable and you will not rank well for any keywords.
For example, say you are selling a home security system. You believe that not only is your system perfect for homes, but also suitable for businesses, and can even double as a baby monitoring system. However, your intended Amazon customer, the homeowners, will find that your listing lacks professional features and will be confused by the business and baby monitor keywords. Additionally, if your listing has bad reviews, you risk losing your targeted audience since your rating is now below three stars.
The correct strategy is to become very targeted, and focus on providing the best shopping experience for that customer.
Protect your brand… Amazon won't do it for you.
Amazon has introduced many tools to try to stop counterfeits and unauthorized brand activity. First with Brand Registry, then the Transparency Program, and now with Project Zero. Amazon clearly understands the importance of fixing the counterfeit problem and protecting its shoppers, but has not discovered an automated solution, leaving the responsibility up to merchants.
There isn't much preventing third parties from taking advantage of your brand and hurting its reputation. There are several unethical tactics that merchants try in order to make quick cash and given enough time, this will negatively affect your brand.
Not taking an active approach in managing your brand can have several consequences, including:
Confusing customer experience with a disorganized catalog and duplicate "rogue listings."
Incomplete, incorrect, and/or misleading product information.
Inconsistent pricing, causing products to be either overpriced or underpriced.
Negative reviews relating to poor customer experience now associated with your product and brand. These are very difficult to remove after-the-fact.
A "rogue listing" is one where the merchant is selling your product, but under a UPC that they have made up. In this case, the listing could have the wrong photos, information, and generally unprofessional appearance.
When merchants create their own listings for their products, they do not have to share the page with anyone else (including you) and therefore do not have to share the Buy Box. That means that they can price the product however they want and it will appear as a separate product in the search results, often with misleading information to try and attract the sale over the official listing.
The first step any merchant should take is to sign up for Brand Registry. This program, which requires a federal trademark, allows you more control over your brand, to directly edit listing content, dispute rogue listings, and grants access to certain features such as store pages and Sponsored Brand Ads (formerly Headline Ads.) Amazon's recent policy change now requires trademarks for all countries for which you wish to have Brand Registry.
Advertising works because Amazon gets paid
Amazon is accomplishing two objectives with paid advertising: generate more revenue from merchants and drive relevant customers to appropriate products. Merchants should become familiar with the different advertising options available to them. New Amazon ad features such as, Demand Side Platform (DSP) and Product Target Ads, can help increase both traffic and brand awareness. Additionally, other forms of promotion include:
Prime exclusive discounts (new)
Social media landing pages
Lightning deals
Coupon codes
Coupon stack (Buy 1 get 2nd 20% off)
Our business experience working with Amazon merchants leads us to recommend setting a higher, aggressive advertising budget because it is more economical in the end. A high advertisement budget allows merchants to refine the campaign faster, drive higher organic search result rankings, and generate reviews. For product launches, it is important to hit the 15 review threshold as soon as possible, improving your paid and organic results.
Amazon's advertising tactics are set to outlast all forms of launch techniques. Recently, Amazon created a policy to ban launch programs such as Viral Launch. Throughout the last few years, Amazon has taken an increasingly harder stance on unauthorized tactics and merchants need to stay apprised of its changing ad policy landscape.
Ultimately, Amazon wouldn't benefit from the short term gain of advertising if the customer experience was poor, so they have a great interest in maintaining the integrity of their advertising platform.
Build your branding outside of Amazon… and don't forget email
Amazon is no longer a place where you can enter the market and simply expect new customers to find and purchase your products. You are now competing with thousands of small merchants as well as big brands for the eyeballs of consumers and there is only so much real estate on the first page of search results.
Focus on taking advantage of all the branding opportunities within Amazon's ecosystem, including:
Store pages are pages on Amazon that you design and can aggregate and promote your product using your company's image assets. The store page is a great opportunity to separate yourself from your competitors with high quality images and an organized catalog. When a shopper clicks on your brand name on any of your listings, or clicks on a sponsored Brand Ad, they will land on this page. This page also ranks well for Google search.
A+ pages (Vendor Central) or Enhanced Brand Content pages (Seller Central) are visually enhanced pages for individual products or product groups. These allow you to control your brand in even more detail. You can add images, text, videos, and comparison charts. These pages are your chance to enroll the customer in your brand and also increase your chances of converting the sale.
Premium packaging will create a memorable customer experience.
Today, if you are simply relying on your Amazon's shop and not building the brand outside of the platform, you are not growing your brand and risk losing untapped revenue streams. Merchants need to create a comprehensive marketing plan, ensure they have a functioning and well designed website, and have explored the pay per click opportunities with sites like Google and Facebook. Beyond paid media, merchants should also build a presence on social media and work with influencers. This is where you can get creative. If you distribute wholesale, you can give a discount to your customers if they agree to promote your product on their social media. This is inexpensive and gets your brand name and products seen by new audiences, some of which may visit your Amazon store or your website.
The goal is to spread your brand and acquire your own database of customer emails. Although Amazon strictly prohibits collecting customer information, merchants can set up alternative platforms on social media or your homepage to begin gathering emails to ensure you are engaging with the customer for a lifetime. Email is still an extremely effective way of promoting which can be utilized to send traffic to your website or Amazon page. When you send customers to Amazon, it will give your listings a large ranking boost which ultimately drives more organic Amazon sales.
If you want to build a consumer business, you need to build a consumer brand, and that is done through consumer awareness online.
You're Brand is Ready to Rock
There will always be numerous ways to improve your Amazon presence, especially as the e-commerce giant continually changes the game and impacts our daily lives. Importantly, merchants will need to keenly focus on its customer through targeted branding and brand protection to improve sales. Merchants should also continue to familiarize themselves with the growing number of advertising options and ways to expand brand presence outside of Amazon.
Merchants can simply create an Action Plan or roadmap to ensure that a well planning strategy in place in order to implement these brand improvements.
It's always a good idea to hire the right people that have experience with the more advanced aspects of Amazon, especially for things like advertising management.
Good luck and feel free to connect with me on LinkedIn to share your journey!