Pacific GeneTech Secures $10 Million Financing to Advance Novel Vaccine Platform and US Operations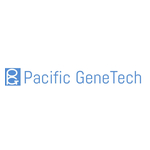 FAYETTEVILLE, Ark.–(BUSINESS WIRE)–Pacific GeneTech (PGT) announced today it has secured $10 million of equity financing. New investors in this round include FHB Ventures, the Arkansas Development Finance Authority (ADFA) and Simmons Foods. Existing investors Whist Subholdings, PT Medion and the management team also participated.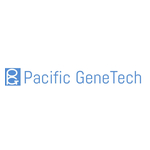 The $10 million investment will allow PGT to accelerate the development and commercialization of its "Aegis" vaccine platform from poultry into swine, sheep, cats and fish. The investment will also fund PGT's expansion plans in Arkansas that will include an adjuvant manufacturing facility, vaccine development lab and management office which will serve as PGT's US headquarters.
PGT's first two Aegis poultry vaccines have been out-licensed to commercial partners. PGT has advanced proof-of-concept studies for a vaccine against Salmonella and E. coli in swine. Other products in development include vaccine candidates against Toxoplasma and Neospora in ruminants and other poultry pathogens. The funds will be used to further the development of PGT's proprietary "Hercules" mannosylated chitosan adjuvant for use in third-party vaccines.
PGT CEO, Tim Collard added, "The Northwest Arkansas adjuvant production and vaccine laboratory facilities will be a critically important component of PGT's global strategic plans, and we are delighted to be locating our US Headquarters in Arkansas where the Company already has many strong historical roots and working relationships."
About Pacific GeneTech​
Pacific GeneTech (www.pacificgenetech.com) develops and commercializes next-generation vaccines and biologics for unmet needs in food safety and animal health. PGT's proprietary "Aegis" vaccine platform combines cross-protective antigens and immunopotentiators in PGT vectors for broad spectrum protection against multiple strains and species of infectious diseases. PGT's "Hercules" adjuvant/delivery system provides enhanced efficacy of inactivated vaccines.
PGT has out-licensed its leading poultry vaccines addressing economically important gastro-intestinal pathogens and is developing new vaccines for other pathogens in swine and ruminants. PGT has out-licensed its adjuvant for use in third-party vaccines and is developing broad applications for its adjuvant/delivery system.
Contacts
Cindy Tsang, Director of Business Development

Pacific GeneTech

[email protected]