Maximus Names John MacMillan as Vice President of Future Market Development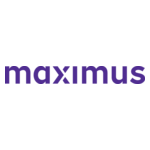 MacMillan Will Guide Future Strategy for Company's U.S. Services Business
TYSONS, Va.–(BUSINESS WIRE)–Maximus, a leading employer and provider of government services worldwide, today announced that John MacMillan, a seasoned information technology industry expert, has been named as Vice President of Future Market Development. In this new role, MacMillan will prepare and position clients to excel into the future across a leading set of government solutions like health and wellness, welfare and safety net, constituent services, Federal agency integrations, and employers.
MacMillan brings over 36 years of information technology and industry experience in public and private sector organizations to his new role at Maximus. Most recently, he served for over seven years as Chief Information Officer (CIO) for the Commonwealth of Pennsylvania. MacMillan also spent nearly two decades serving U.S. government and healthcare clients for IBM.
"I am energized to support government agencies and the vital programs they provide to people in communities across the country," said MacMillan. "This is a tremendous opportunity to set up our partners – state and local governments and agencies – for success now and well into the future. Our best-in-class technology capabilities, deep knowledge, and people allow Maximus to deliver exceptional results for customers and those they serve."
About Maximus
As a leading strategic partner to governments across the globe, Maximus helps improve the delivery of public services amid complex technology, health, economic, environmental, and social challenges. With a deep understanding of program service delivery, acute insights that achieve operational excellence, and an extensive awareness of the needs of the people being served, our employees advance the critical missions of our partners. Maximus delivers innovative business process management, impactful consulting services, and technology solutions that provide improved outcomes for the public and higher levels of productivity and efficiency of government-sponsored programs. For more information, visit maximus.com.
Contacts
Media & Public Relations

Eileen Cassidy Rivera, media@maximus.com