SMK Electronics Corporation, U.S.A. Introduces New Automotive-Grade 5 Megapixel RGB/IR Camera at CES 2023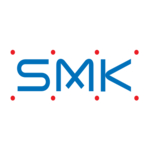 LAS VEGAS–(BUSINESS WIRE)–SMK Electronics Corporation, U.S.A. today announced the introduction of the company's RGB-IR ultra-high resolution 5-megapixel automotive grade camera. Designed for in-cabin monitoring of seat occupancy, the RGB-IR gathers significantly greater detail in both normal and low light conditions; and, with its comparatively smaller footprint, replaces the dual RGB and IR cameras traditionally used for this purpose. Learn more (Booth #52360 Venetian Expo, January 5th-8th, 2023, Las Vegas).
"With the ongoing transition to electrically powered vehicles, the integration of advanced technology into new car builds is not only at an all-time high, but growing exponentially," said Paul Evans, President of SMK Electronics, U.S.A. "And nowhere is this more evident than in the design of automobile optical systems, with the integration of in-cabin cameras now standard across newer models and brands. In this spirit of innovation, SMK is pleased to introduce our new RGB/IR 5-Megapixel Automotive-Grade Camera at CES 2023."
"Gathering significantly greater detail in both normal and low lighting conditions, the RGB/IR camera is ideal for OMS (Occupancy Monitoring System) and DMS (Driver Monitoring System) roles," continued Mr. Evans. "Its higher resolution and greater RGB color sensitivity, combined with a relatively small footprint, make the RGB/IR a perfect single camera replacement for the dual RGB and IR camera sub-systems now in use."
SMK's RGB/IR Automotive Grade Camera Specifications
Specifications
| | | |
| --- | --- | --- |
| | Active Pixels: | 2592(W) x 1944(H) |
| | Frame Rate: | Alternating 60fps RGB/IR |
| | Distance: | 5 meters or more |
| | Field of View: | 137°(H) 96°(V) 192°(D) |
| | Power Source: | Camera (12V) / LED (24V) |
| | Applications: | Driver Management & Occupancy Management Systems |
| | Dimensions: | Configurable to Customer Specifications |
About SMK Electronics
SMK Electronics Corporation, U.S.A., the U.S. division of SMK Corporation, is a world leader in the manufacture of OEM remote controls, IoT devices, electronic components, sensors, automotive-grade cameras, and a variety of advanced high-speed connectors. Serving consumer electronics, auto manufacturing and building automation markets in the U.S., SMK Electronics is positioned, through local R&D and manufacturing facilities, to provide the most technologically advanced, robust, and cost-effective products available. Learn more at http://www.smkusa.com.
Contacts
Media Contact
Keith M. Roberts

SMK Electronics Corporation, U.S.A.

Tel: +1 (805) 312-5546

kroberts@smkusa.com