SoLVBL Solutions Inc. Provides Shareholders with 2022 Year End Update and Business Prospects for 2023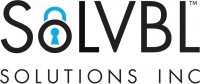 Toronto, Ontario–(Newsfile Corp. – January 3, 2023) – SoLVBL Solutions Inc. (CSE: SOLV) (OTCQB: SOLBF) ("SoLVBL" or the "Company"), a blockchain powered cybersecurity Company that provides both immutable data authentication using advanced cryptography and WEB3.0 solutions for various industries, is pleased to provide investors its 2022-Year End update and its 2023 business outlook.
This update affords an overview of the SoLVBL Solutions Inc. business including Q by SoLVBL™ and the acquisition in 2022 of DarkHorse Films Limited ("Darkhorse"). During the course of 2022 the Company fine-tuned its business development strategy, enhanced its business operations and successfully integrated a digital entertainment business.
SoLVBL ended the 2022 calendar year on an operational high. While we continue to develop and bring Q by SoLVBL™ to profitability, the Company expects to generate revenue during Qtr. 1 2023. and will offer a wide range of digital services to a global audience including, movie productions and the sale of entertainment themed digital assets via a vertically integrated direct to customer "D2C" e-commerce platform.
2022 HIGHLIGHTS
The Company closed its 100% acquisition of Darkhorse, a United Kingdom registered blockchain powered digital entertainment & e-commerce business.
The Company was granted a U.S. Patent for its Digital Payment Instrument Authentication Seal, confirming that the intellectual property of the Company's flagship cryptographic cybersecurity product- Q by SoLVBL™ is both unique and will be protected.
The Company signed its first Q by SoLVBLTM integration agreement with a leading UK multi branded CBD health & wellness group, Healthy Habit Limited, SurePure and NewU.
The Company signed a landmark licensing agreement with one of North Americas leading production and film financing businesses, creating one of the world's largest FILM3.0 collaborations.
The Company announced the 2023 launch of its WEB3.0 & FILM3.0 ecommerce platform, with a strong focus on revenue and profitability which the Company is set to showcase with its GrimeGorilla$ 14th edition digital collection.
Paul Carroll – VP Business Origination SoLVBL commented: "I'm pleased to say, the Company had its most positive year to date in terms of M&A, digital transformation and corporate stability. The Company has invested significantly throughout this past year enhancing and improving its lines of business. We plan to run a tight ship as we move toward to full commercialization. Maintaining growth, developing a viable M&A strategy and managing shareholder expectations is paramount to our success."
SIGNIFICANT MILESTONES
The Roll Out of Q by SoLVBL™ Begins
In September 2022, Q by SoLVBL™ executed a multi brand deal with Healthy Habit Limited (the "Healthy Habit"), which operates under the SurePure, "surepure.co.uk" and NewU "new-u.co.uk" labels. As a result, the Company announced the first roll out of the Q by SoLVBL™ technology. The integration of Q by SoLVBL™ into Healthy Habit's customer management system and e-commerce platform is ongoing and is expected to be completed and to move to profitability within the 2nd Qtr. of 2023.
Leveraging our initial success and the evident need for worldwide cybersecurity, the Company is looking forward to expanding its global footprint in the cybersecurity field throughout 2023, specifically within the healthcare and digital entertainment industries.
Closing Of the Asset Purchase Agreement with Darkhorse Films Ltd
On October 26, 2022 the Company announced the closing of the Darkhorse transaction.
Following the transaction, Musabbir Chowdhury stepped down as a Director of SoLVBL, and Darkhorse Director and Co-Founder Mr. David van Herwaarde was appointed to the board of the Company. In addition, Mr. Terry Stone (the acclaimed, award-winning British actor and movie producer) joined the Company as Senior VP of Film Production, enhancing the Company's management team across a wider range of digital services, including FILM3.0 production and blockchain powered e-commerce.
Darkhorse will operate as a 100% wholly owned subsidiary and continue its business under the existing Darkhorse Films brand, and ensure the quality and continuity of service that it has delivered to date.
In Qtr. 1 2023 Darkhorse will launch an ecommerce marketplace that it expects will generate immediate revenue.
Landmark Agreement Delivering Immersive Film Fan Experiences
On November 16, 2022 Darkhorse entered into a Digital Asset License and Marketing Agreement with one of North America's leading blockchain powered WEB3.0 & FILM3.0 production and alternative film financing businesses, Mogul Productions Inc. "Mogul".
The purpose of the partnership *is to strategically align two global leaders in the FILM3.0 space and drive digital adoption based on the Darkhorse production slate, opening with the highly anticipated drill & rap music blockbuster "Tales From The Trap" a film created by the Company's Senior VP of Film Production, Terry Stone.
In collaboration with Mogul, Darkhorse will initially offer Mogul's 250,000 strong community the option to buy and sell digital assets tailored to the Darkhorse film, Tales From The Trap. These digital assets will include non-fungible tokens "NFT's", highly sought-after collectables and exclusive movie and music star collections.
Content displayed throughout the marketplace will highlight visual and audio-visual graphics, animations, photographs, 3D works, GIFs and other creative digital works. All content has an unlockable real-world utility and include sought-after experiences; "you can take part in the film", "red carpet events", "meet the stars", "VIP after party access" and "film set visits".
All NFT's will have a tangible value and are automatically linked to secondary marketplaces such as Opensea and Rarible.
Other Darkhorse films slated for digitization under the partnership include, Requiem For A King: The Rise and Fall of The Shah of Iran, written & directed by the Oscar winning Guy Nattiv and the King of Crime: The true crime story of one of the world's greatest criminals of all time, John Palmer AKA Goldfinger.
2023 OUTLOOK – LOOKING GOOD FOR SOLVBL
The industries in which we operate are growing. While we understand that traditional ways of working are difficult to disrupt, this disruption in already underway and during the next decade almost every sector- retail and e-commerce; media and entertainment, energy and healthcare is expected to adopt Web3.0 blockchain technology in some form.
According to Yahoo Finance; The Global Cyber Security Market is expected to grow by $203.5 bn during 2023-2027, accelerating at a CAGR of 13.57% during the forecast period. Organizations are expected to adopt and deploy advanced cyber security solutions to detect, mitigate, and minimize the risk of cyber-attacks.
According to Grand Viewer Research: The global movies and entertainment market size was valued at USD 90.92 billion in 2021 and is expected to expand at a compound annual growth rate (CAGR) of 7.2% from 2022 to 2030, with favorable demographics, changing consumption pattern, a rise in disposable incomes, and the propensity to spend on leisure and entertainment is driving the market growth.
It's Time for A Change
According to PwC Global Crypto Regulatory Report; The digital asset ecosystem has reached a critical turning point. While traditional businesses have experimented with distributed ledger technology (DLT) in some shape or form, blockchain native firms are the ones defining and transforming the sector through innovation.
Our aim throughout 2023 is to bring our WEB3.0 cybersecurity technology to market and deploy FILM3.0 solutions to a global audience. To achieve our vision, we intend to collaborate with some of the world's biggest companies, disrupt tradition and transform the way the people interact with blockchain and WEB3.0 services.
We will learn from our success and adopt, discover, develop and create new industry initiatives in collaboration with our partners and other industry leaders. Throughout 2023 we aim to engage with a new generation of digital adopters, specifically from the film, television and entertainment markets.
David van Herwaarde – SoLVBL Director commented: "As we move into 2023, we are committed to being one of the most regulatory compliant and secure platforms in the world. We believe that maintaining compliance, security and regulation is the foundation of any Company and are the traits that will allow us to flourish and grow throughout 2023 and beyond. Whilst we understand blockchain is open source and promotes borderless and permissionless transactions, we also understand the need for compliance, it's embedded in our DNA to promote regulation and encourage corporate governance throughout our business as a whole."
About Darkhorse Films Limited:
Darkhorse Films is a 100% owned subsidiary of SoLVBL Solutions Inc. It is a blockchain powered Business to Business ("B2B") and Direct to Customer ("DTC") movie production and digital content studio.
Darkhorse's e-commerce operations include a digital sales platform, a digital marketplace and a full vertically integrated ecosystem. Darkhorse specializes in the deployment of cutting-edge digital assets to the burgeoning movie and television industries and the Next-Gen digital content enthusiasts. Darkhorse acts as a global gateway where sales of traditional and digital assets take place directly to customers within Darkhorse's and its partners' global ecosystems. Darkhorse links and commercialize the traditional and the new forward-thinking consumer with the worlds of film, television, music and digital e-commerce.
SoLVBL Solutions Inc.
SoLVBL is an innovative blockchain powered cybersecurity and data authentication Company. The Company's mission is to empower, better, faster decisions by developing a universal standard for establishing digital record authenticity. Q by SoLVBL™, is a proprietary technology platform of the Company, designed to be easy to use and adopt, economically priced and provide digital record authentication at very high speed. Q by SoLVBL™ allows organizations to establish trust in their data.
AGORACOM: OUR IR PARTNERS:
This News Release is available on the Company's official and Verified Discussion Forum AGORACOM, a moderated social media platform that enables civilized discussion and Q&A between Management and Shareholders. For more information visit: https://agoracom.com/ir/SoLVBLSolutionsInc
For Further Information, Contact:
SoLVBL Solutions Inc.
Investor Relations
100 King Street West, Suite 5700
Toronto, ON, M5X 1C7
E: info@agoracom.com
The CSE has neither approved nor disapproved the contents of this press release.
Cautionary Note Regarding Forward-looking Information
NEITHER THE CSE NOR ITS MARKET REGULATOR (AS THAT TERM IS DEFINED IN THE POLICIES OF THE CSE) ACCEPTS RESPONSIBILITY FOR THE ADEQUACY OR ACCURACY OF THIS RELEASE. CAUTIONARY NOTE REGARDING FORWARD-LOOKING INFORMATION: This news release contains "forward-looking information" and "forward-looking statements" (collectively, "forward-looking statements") within the meaning of the applicable Canadian securities legislation. All statements, other than statements of historical fact, are forward-looking statements and are based on expectations, estimates and projections as at the date of this news release. Any statement that involves discussions with respect to predictions, expectations, beliefs, plans, projections, objectives, assumptions, future events or performance (often but not always using phrases such as "expects", or "does not expect", "is expected", "anticipates" or "does not anticipate", "plans", "budget", "scheduled", "forecasts", "estimates", "believes" or "intends" or variations of such words and phrases or stating that certain actions, events or results "may" or "could", "would", "might" or "will" be taken to occur or be achieved) are not statements of historical fact and may be forward-looking statements. Forward-looking statements are necessarily based upon a number of estimates and assumptions that, while considered reasonable, are subject to known and unknown risks, uncertainties, and other factors which may cause the actual results and future events to differ materially from those expressed or implied by such forward-looking statements. Such factors include, but are not limited to: the ability of the Company to successfully achieve its business objectives and expectations for other economic, business and/or competitive, factors. There can be no assurance that forward-looking statements will prove to be accurate, as actual results and future events could differ materially from those anticipated in such statements. Accordingly, readers should not place undue reliance on the forward-looking statements and information contained in this news release. Except as required by law, SoLVBL assumes no obligation to update the forward-looking statements of beliefs, opinions, projections, or other factors, should they change, except as required
To view the source version of this press release, please visit https://www.newsfilecorp.com/release/150180