Springboard and Washington University in St. Louis Partner to Increase Pathways to High-Demand Data Careers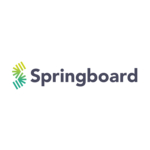 Partnership To Provide Technical Skills and Real-World Experience in Data Engineering and Data Science
SAN FRANCISCO–(BUSINESS WIRE)–Springboard, an industry-leading online learning platform preparing students for the tech industry's most in-demand careers with comprehensive, mentor-led programs, announces it has partnered with Washington University in St. Louis, a leading private research university in Missouri, to deliver courses in Data Engineering and Data Science to students and prospective learners.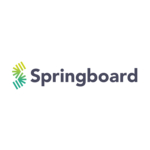 Since 2016, job postings for data scientists have risen by 480%1. "At Springboard, our focus is on building pathways to the high-growth tech careers of the future. This means our courses are targeted to the talent demands of the 21st century," said Sanam Raza, General Manager of University Partnerships at Springboard. "Washington University's practical approach to education aligns with ours, and we look forward to working with them to cultivate the next generation of data leaders."
Springboard has experienced rapid growth in its work with higher education through its University Partnerships programs, demonstrating the company's leadership in providing outcomes-driven and workforce-based programs to universities in search of an asynchronous e-learning partner. The program launching with Washington University marks Springboard's second university partnership this year alone.
"Springboard's courses don't simply offer an academic view of data — they give students practical experience in solving the kinds of problems they will encounter in their careers," said Joe Streit, director for Washington University's Technology & Leadership Center. "WashU prides itself in its future-oriented education, and I can think of no better tool kit than data skills to prepare students for the future."
Springboard's market-driven curriculum is developed by subject matter experts, and students have access to one-on-one mentoring from industry professionals and guidance from career coaches on building a network and landing a job. Washington University students who enroll in the courses will work on real-world projects that will showcase their passion and demonstrate their abilities to employers.
The Data Science course focuses on using statistical inference and machine learning to manipulate data and draw actionable conclusions from research. It also trains students to use Python and Python-based tools, which have become the universal language of the data science world.
The Data Engineering course teaches students to build data pipelines that transform raw, unstructured data into formats data scientists can use for analysis. Students who take the course will learn to design data streams and APIs and get experience in data warehousing and modeling using intermediate SQL.
Springboard students in similar programs have received job offers from companies such as Amazon, Boeing, IBM, Perficient and more than 50% of the Fortune 100. The programs will be open to the public, and prospective students will not need previous industry or academic experience to enroll. Students who complete the program will receive a certificate of completion from Washington University's Technology & Leadership Center.
Enrollment for the Data Science and Data Engineering career tracks is now open, and classes will begin on March 13, 2023. Prospective learners can learn more or enroll at career bootcamps.tl center.wustl.edu.
About Springboard
Founded by Parul Gupta and Gautam Tambay in 2013, Springboard is on a mission to transform one million lives through education by 2030. Springboard believes that each student is unique, and needs a learning experience designed to fit their life's pace, supported by advisors and mentors. More than 20,000 students across 100+ countries have used Springboard to advance their careers through the platform's comprehensive, mentor-led online learning programs. Graduates have landed jobs with employers like Microsoft, Google, Meta, LinkedIn, Deloitte, Intel, IBM, Salesforce and more. Springboard was recently named one of the 2022 GSV EdTech 150 — a list of the world's most transformative growth companies in digital learning. Springboard is a 2020 Inc. 5000 company based in San Francisco, recently named a Top Workplace for Women by Elpha and a Top 100 Workplace with the Best D&I Initiatives in 2021 by Mogul, and is backed by leading venture capital firms including Telstra Ventures, Vulcan Capital, SJF Ventures, Reach Capital, Pearson Ventures, International Finance Corp., Costanoa Ventures, Learn Capital, and Blue Fog Capital.
About Washington University in St. Louis
Washington University in St. Louis — a medium-sized, independent university — is dedicated to challenging its faculty and students alike to seek new knowledge and greater understanding of an ever-changing, multicultural world. The university is counted among the world's leaders in teaching and research, and it draws students from all 50 states, the District of Columbia, Guam, Puerto Rico and the Virgin Islands. Students and faculty come from more than 100 countries around the world. The university offers more than 250 programs and 5,500 courses leading to associate, bachelor's, master's, and doctoral degrees in a broad spectrum of traditional and interdisciplinary fields, with additional opportunities for minor concentrations and individualized programs.
Sources:
Malas, Meghan. "Glassdoor's No. 3 best job in the U.S. has seen job growth surge 480%." Fortune, 8 March 2022, https://fortune.com/education/articles/glassdoors-no-3-best-job-in-the-u-s-has-seen-job-growth-surge-480/
Contacts
Demonstrate PR on behalf of Springboard

[email protected]
415-400-4214