Texas Coalition for Affordable Power Offers Possible Stability of Electricity Rates for Members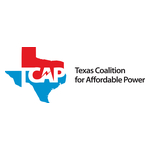 ADDISON, Texas–(BUSINESS WIRE)–The largest non-profit aggregator of electric power for political subdivisions in Texas has found a way to offer rate stability to its members, resulting in a lower total price for electricity.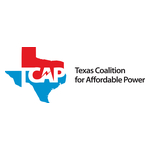 The Texas Coalition for Affordable Power (TCAP) will be obtaining their ancillary services from Broad Reach Power (BRP), the leading utility-scale battery storage platform in the United States.
After a significant review of market prices and reliability, TCAP entered into an agreement with Broad Reach Power to provide ancillary services to TCAP for a fixed price over a five-year period. With its strong base of energy storage resources across the ERCOT system, BRP collaborated with TCAP to come up with an innovative approach of providing risk management services to help increase its coalition of members and protect their governmental budgets. The contract fixes the price to TCAP members at an overall level that is often lower than what TCAP has been paying in recent months and provides rate stability to TCAP members avoiding future potential price spikes. Additionally, the contract is designed to provide increased savings to members over the term of the agreement and is flexible enough to accommodate future potential changes in ancillary services procurements. This proves once again that TCAP's non-profit model enables innovation and creativity, the focus of which is solely on the benefit of its members.
After Winter Storm Uri hit Texas in February 2021, ERCOT implemented a new "conservative approach" for procuring ancillary services, which are reliability products designed to keep the grid stable and operational, in the latter half of 2021, purchasing a much larger amount of ancillary services to improve grid reliability. A load entity can either procure their share of ancillary services directly and provide these to ERCOT, or ERCOT will procure the services directly and assign cost responsibilities to loads. This higher procurement amount changed the supply and demand balance of ancillary services resulting in higher and more volatile ancillary services prices. Over time, ERCOT ancillary services needs will increase due to:
Load increases beyond current supply growth i.e. cryptocurrency
Increased renewable penetration leading to more volatility and more ancillary service procurements
Extreme weather uncertainty leading to increased reliability requirements
In response to these changes, the Texas Coalition for Affordable Power (TCAP) determined it was best for its 162 political subdivision members to move to procuring their own ancillary services at a fixed price instead of relying on the more volatile and higher priced ERCOT market procurements.
TCAP is a non-profit political subdivision corporation that aggregates its 162 members (cities, counties, special districts, transit authorities, housing authorities) electric use for the benefit of all to acquire a low rate for the member's own governmental use. TCAP offers additional energy services and is governed by its 15-member board. For more information about the TCAP, visit www.tcaptx.com
Broad Reach Power is the leading utility-scale battery storage platform in the United States. Based in Houston, Broad Reach is backed by leading energy transition investors, EnCap Investments L.P., Apollo Global Management, Yorktown Partners and Mercuria Energy. The company owns a 21 GW portfolio of utility-scale battery storage and renewable power projects across the U.S., giving utilities, generators, and customers access to technological insight and tools for managing merchant power risk so they can better match supply and demand. For more information about the company, visit www.broadreachpower.com.
Contacts
Margaret Somereve (972) 764-3136

[email protected]