German Firms Keep Up Automation Drive After Pandemic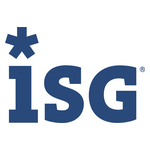 Companies are still modernizing customer engagement, document processing and process discovery to address changing business requirements, ISG Provider Lens™ report says
FRANKFURT, Germany–(BUSINESS WIRE)–$III #ConversationalAI–Enterprises in Germany continue to drive business automation initiatives, sustaining the momentum that began during the COVID-19 pandemic when companies adapted to new work modes, customer behaviors and other developments, according to a new research report published today by Information Services Group (ISG) (Nasdaq: III), a leading global technology research and advisory firm.
The 2022 ISG Provider Lens™ Intelligent Automation — Platforms and Products report for Germany finds the growth of remote work and personalized, online customer engagement during the pandemic revealed the need for country-wide digital transformation in Germany.
"Enterprises in Germany are recognizing that, in many respects, they need to modernize the way they do business," said Chip Wagner, CEO of ISG Automation. "Intelligent automation platforms play a major part in the advances that companies are making."
Business automation technologies such as conversational AI (ConAI), intelligent document processing (IDP) and process discovery and mining are growing more advanced through AI and other capabilities as enterprises look to convert all kinds of business interactions into data flows. These transformations can enable better customer and employee experiences and deeper insights for improved operations.
ConAI is gaining traction in Germany as companies sharpen their focus on customer engagement and consumers grow more comfortable with interacting with bots, the report says. Enterprises rolling out ConAI in Germany are still working through several challenges, including how to integrate the technology, carry out complex, omnichannel conversations and scale up to enterprise scale under current resource constraints.
The use of IDP platforms has grown in Germany since the pandemic, due in part to the rise of cloud-based, as-a-service operational models and the growing need for one-touch or no-touch processing of documents, ISG says. The quality of IDP has improved through the use of AI, but enterprises deploying it still face challenges around accuracy, data security and processing unstructured data.
"Germany's highly document-based business environment makes it ideal for IDP solutions," said Jan Erik Aase, partner and global leader, ISG Provider Lens Research. "However, despite the acceleration of digital transformation, Germany is still a long way from being a paperless economy."
Process discovery and mining are also on the rise in Germany, which was one of the earliest adopters of these technologies, the report says. German culture's traditional process orientation and rules-based thinking make it well-suited to process discovery and mining, but companies there also face challenges in this area, including data availability, security and privacy.
The report also explores other automation platform trends affecting the German market, including the growing use of no-code and low-code development workbenches and the emerging demand for automation to achieve sustainability goals.
The 2022 ISG Provider Lens™ Intelligent Automation — Platforms and Products report for Germany evaluates the capabilities of 58 providers across three quadrants: Conversational AI Platforms, Intelligent Document Processing and Process Discovery and Mining.
The report names UiPath as a Leader in two quadrants. It names ABBYY, AWS, Amelia, Artificial Solutions, Automation Anywhere, Celonis, Cognigy, Google Dialogflow, IBM, ITyX, Kofax, LivePerson, Microsoft, Minit, Rossum, SAP Signavio and Software AG as Leaders in one quadrant each.
In addition, Everflow, Infrrd and Kore.ai are named as Rising Stars — companies with a "promising portfolio" and "high future potential" by ISG's definition — in one quadrant each.
The 2022 ISG Provider Lens™ Intelligent Automation — Platforms and Products report for Germany is available to subscribers or for one-time purchase on this webpage.
About ISG Provider Lens™ Research
The ISG Provider Lens™ Quadrant research series is the only service provider evaluation of its kind to combine empirical, data-driven research and market analysis with the real-world experience and observations of ISG's global advisory team. Enterprises will find a wealth of detailed data and market analysis to help guide their selection of appropriate sourcing partners, while ISG advisors use the reports to validate their own market knowledge and make recommendations to ISG's enterprise clients. The research currently covers providers offering their services globally, across Europe, as well as in the U.S., Canada, Brazil, the U.K., France, Benelux, Germany, Switzerland, the Nordics, Australia and Singapore/Malaysia, with additional markets to be added in the future. For more information about ISG Provider Lens research, please visit this webpage.
A companion research series, the ISG Provider Lens Archetype reports, offer a first-of-its-kind evaluation of providers from the perspective of specific buyer types.
About ISG
ISG (Information Services Group) (Nasdaq: III) is a leading global technology research and advisory firm. A trusted business partner to more than 800 clients, including more than 75 of the world's top 100 enterprises, ISG is committed to helping corporations, public sector organizations, and service and technology providers achieve operational excellence and faster growth. The firm specializes in digital transformation services, including automation, cloud and data analytics; sourcing advisory; managed governance and risk services; network carrier services; strategy and operations design; change management; market intelligence and technology research and analysis. Founded in 2006, and based in Stamford, Conn., ISG employs more than 1,300 digital-ready professionals operating in more than 20 countries—a global team known for its innovative thinking, market influence, deep industry and technology expertise, and world-class research and analytical capabilities based on the industry's most comprehensive marketplace data. For more information, visit www.isg-one.com.
Contacts
Press:
Philipp Jaensch, ISG

+49 151 730 365 76

philipp.jaensch@isg-one.com
Matthias Longo, Palmer Hargreaves for ISG

+49 152 341 464 63

mlongo@palmerhargreaves.com