VIQ Solutions Announces US$15 Million Credit Facility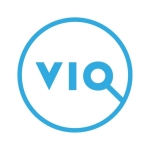 PHOENIX, Ariz.–(BUSINESS WIRE)–VIQ Solutions Inc. ("VIQ", "VIQ Solutions" or the "Company") (TSX and Nasdaq: VQS), a global provider of secure, AI-driven, digital voice and video capture technology and transcription services, today announces that the Company has entered into a senior secured loan with Beedie Investments Ltd. (the "Lender"), pursuant to which the Lender will make available up to US$15 million to the Company (the "Loan"), pursuant to the terms of a credit agreement by and among the Company and the Lender (the "Credit Agreement").
US$12 million of the Loan has been advanced to the Company as an initial advance (the "Initial Advance"), with an additional US$3 million available to the Company to be drawn in subsequent advances in a minimum of US$1 million tranches (each, a "Subsequent Advance").
"We're excited to kick off the new year with this announcement and begin our partnership with Beedie Capital, a renowned firm with a stellar reputation and track record for value-added collaboration. This new facility is a significant step forward for VIQ Solutions. It extends the term of our lending base and provides additional capacity to fuel our future growth while allowing us to continue to execute on our operational plans to drive margin expansion in digital documentation globally," said Sebastien Paré, VIQ's Chief Executive Officer.
"We are proud to partner with VIQ Solutions as they continue to scale one of the leading international platforms in digital documentation," said David Bell, Managing Director at Beedie Capital. "We believe VIQ Solutions' technology is a significant differentiator in an industry and vertical that still operates very traditionally and we are excited for the opportunity to help them drive growth through innovation."
Terms of the Credit Agreement and Warrant Issuance
The Company currently intends to use the proceeds of the Initial Advance as follows: (i) approximately US$9 million to refinance all existing senior debt; (ii) approximately US$2 million for working capital, and (iii) approximately US$1 million for permitted growth initiatives. The Subsequent Advances will be used by the Company for business acquisitions or growth initiatives, unless otherwise agreed by the Lender.
The amount outstanding under the Loan will bear interest at 12.5% per annum, comprised of cash interest of 9.5% per annum, calculated and paid monthly, and paid-in-kind interest will be charged at a rate of 3.0% per annum, compounded monthly and added to the outstanding principal amount of the Loan. A standby fee will be charged monthly at a rate of 1.5% per annum on the undrawn amount of the standby facility. The Company paid a commitment fee of 1.5% of the Loan. The Lender has also been granted a board observer right.
In connection with the initial advance under the Loan, the Company has issued 7,968,750 common share purchase warrants (each, a "Warrant") to the Lender. Each Warrant is exercisable to purchase one common share of the Company (each, a "Warrant Share") at an exercise price of US$0.256 per Warrant Share. The Warrants expire on January 16, 2030. In addition, the Company has agreed to issue additional common share purchase warrants (each, a "Subsequent Warrant") in connection with the Subsequent Advances, with such number of Warrants to be equal to 17% of the amount of such Subsequent Advance divided by the exercise price of such Subsequent Warrants. The Subsequent Warrants are to have an exercise price equal to the 5-day volume weighted average price of the Company's common shares immediately prior to the earlier of: (i) the announcement of the applicable Subsequent Advance, and (ii) the funding of the applicable Subsequent Advance. The Subsequent Warrants will expire seven years from the date of issuance.
The Loan will be secured against all of the assets and property of the Company and certain subsidiaries pursuant to a general security agreement. The transaction contemplated by the Credit Agreement has been conditionally approved by the Toronto Stock Exchange.
SenaHill served as exclusive financial advisor for VIQ Solutions and Dentons Canada LLP acted as legal advisors.
A copy of the Credit Agreement will be available under the Company's profile on SEDAR at www.sedar.com.
No securities regulatory authority has either approved or disapproved of the contents of this press release. This press release is for information purposes only and shall not constitute an offer to sell or the solicitation of an offer to buy, nor shall there be any sale of these securities in any state or jurisdiction in which such offer, solicitation or sale would be unlawful prior to registration or qualification under the securities laws of any such state or jurisdiction.
For more information about VIQ, please visit viqsolutions.com.
About VIQ Solutions
VIQ Solutions is a global provider of secure, AI-driven, digital voice and video capture technology and transcription services. VIQ offers a seamless, comprehensive solution suite that delivers intelligent automation, enhanced with human review, to drive transformation in the way content is captured, secured, and repurposed into actionable information. The cyber-secure, AI technology and services platform are implemented in the most rigid security environments including criminal justice, legal, insurance, government, corporate finance, media, and transcription service provider markets, enabling them to improve the quality and accessibility of evidence, to easily identify predictive insights and to achieve digital transformation faster and at a lower cost.
Forward-Looking Statements
Certain statements included in this news release constitute forward-looking statements or forward-looking information ("forward-looking statements") under applicable securities legislation. Such forward-looking statements are provided for the purpose of providing information about management's current expectations and plans relating to the future. Readers are cautioned that reliance on such information may not be appropriate for other purposes.
Forward-looking statements typically contain statements with words such as "anticipate", "believe", "expect", "plan", "intend", "estimate", "propose", "project" or similar words suggesting future outcomes or statements regarding an outlook. Forward-looking statements in this news release include, but are not limited to, those statements with respect to the intended use of proceeds, the ability of the Company to access the standby facility and the issuance of the Subsequent Warrants. Forward-looking statements are based on several factors and assumptions which have been used to develop such statements and information, but which may prove to be incorrect. Although VIQ believes that the expectations reflected in such forward-looking statements are reasonable, undue reliance should not be placed on forward-looking statements because VIQ can give no assurance that such expectations will prove to be correct. In addition to other factors and assumptions which may be identified in this news release, assumptions have been made regarding, among other things, the Company's business plans and goals. Readers are cautioned that the foregoing list is not exhaustive of all factors and assumptions that have been used.
Forward-looking statements are necessarily based on a number of opinions, assumptions and estimates that, while considered reasonable by the Company as of the date of this news release, are subject to known and unknown risks, uncertainties, assumptions and other factors that may cause the actual results, level of activity, performance or achievements to be materially different from those expressed or implied by such forward-looking statements, including but not limited to the factors described in greater detail in the "Risk Factors" section of the Company's annual information form dated March 31, 2022 and in the Company's other materials filed with the Canadian securities regulatory authorities and the U.S. Securities and Exchange Commission from time to time, available at www.sedar.com and www.sec.gov, respectively. These factors are not intended to represent a complete list of the factors that could affect the Company; however, these factors should be considered carefully. There can be no assurance that such estimates and assumptions will prove to be correct. The forward-looking statements contained in this news release are made as of the date of this news release, and the Company expressly disclaims any obligation to update or alter any forward-looking statements, or the factors or assumptions underlying them, whether as a result of new information, future events or otherwise, except as required by law.
Contacts
For additional information:
Media:
Laura Haggard

Chief Marketing Officer

VIQ Solutions Inc.

Phone: (800) 263-9947

Email: marketing@viqsolutions.com
Investor Relations:
Laura Kiernan

High Touch Investor Relations

Ph. 1-914-598-7733

Email: viq@htir.net