SDC Announces the Rollout of SDC Capture™ Solution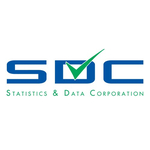 SDC Capture™ creates optimized user experience for clients and sites, rapid deployment and robust data security
BOSTON–(BUSINESS WIRE)–As the leading technology-enabled biometric CRO, SDC's transformation to meet the needs of hybrid and decentralized trials of the future is based upon our flexibility and commitment to providing clients with efficient solutions like SDC Capture™.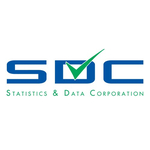 SDC Capture™ is a flexible ePRO technology designed for rapid deployment in order to meet both the budgetary and timeline demands of modern clinical trials. SDC Capture™ brings three main capabilities:
Real-time electronic collection of Patient Reported Outcomes
Photo and Video Capture – 21 CFR Part 11 compliant storage
Reminder Notifications to ensure protocol compliance
SDC's advanced proprietary SDC Capture™ is the ideal ePRO technology to ensure an optimized user experience for patients, clients and sites, superior data reliability and robust data security. Clients have access to SDC's experienced project delivery team that comprises ePRO and data sciences expertise.
"SDC's clients have been searching for an ePRO solution that aligns with their expectations for costs and timelines, while maintaining full regulatory compliance," says Dr. Richard Abelson, CEO & President, SDC. "SDC Capture™ provides them with this solution along with the same level of data reliability and data security that clients have come to expect from the SDC team."
SDC Capture™ is designed to fit around your protocol with support to workflows and decision trees. It is easy to use and efficient to implement, reducing deployment timelines. SDC's ePRO technology has been patient-tested to ensure that it supports diverse populations of patients and caregivers.
SDC Capture™ comes on the heels of its October announcement – SDC Insights™, new technology solutions in data visualizations – as well as data warehousing tools that provide clients with optimal access to their clinical trial data.
About SDC:
Statistics & Data Corporation (SDC) delivers top-tier clinical trial services to pharmaceutical, biologic, and medical device/diagnostic companies since 2005. We are committed to providing experienced teams who will take ownership of your needs and are positively engaged in your projects. With strategic consulting, biometric services (biostatistics, data management) and technology solutions (EDC, IRT/RTSM, eSource, data analytics/warehousing) expertise at our core, our services are scalable to provide seamless full-service clinical trial solutions.
Contacts
Emma Lomax-Cohen

[email protected]