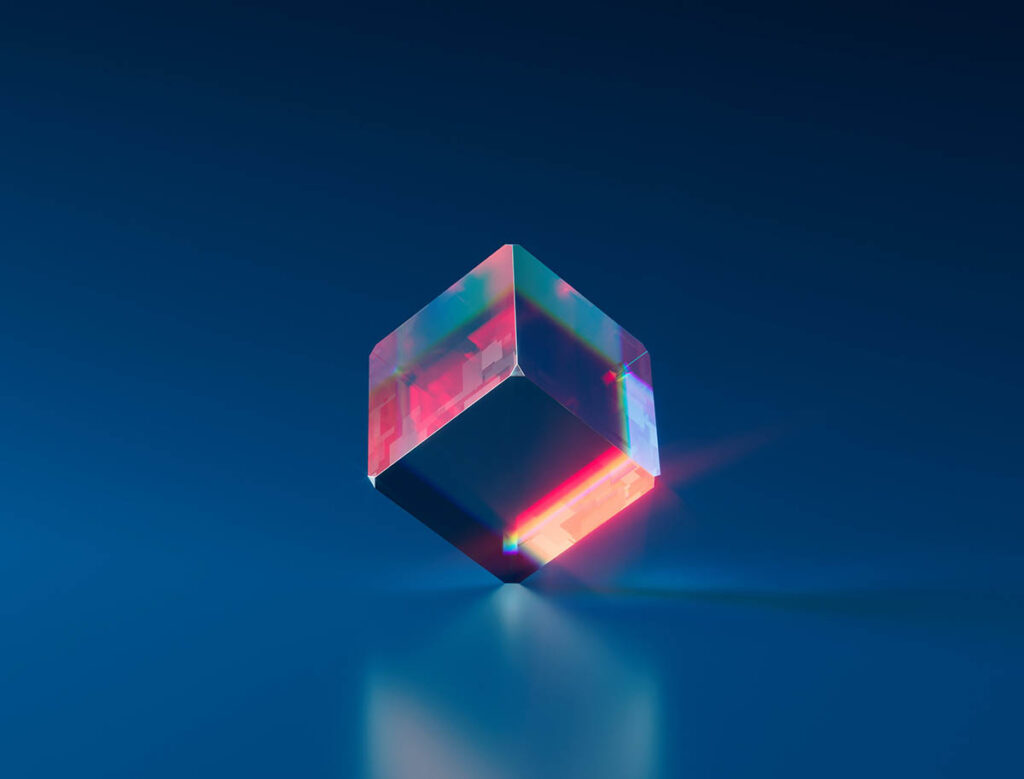 When you mention a knowledge base, many people envision a collection of thin articles, hard tutorials or help guides that don't actually offer any help. However, and as you will learn later, a knowledge base is much more than that.
A great knowledge base will help your business to create, manage, and share knowledge within your organization in order to put said knowledge into good use.
A well curated knowledge base can help your business to organize the wealth of knowledge you produce via various channels.
To put it another way, a knowledge base helps you to pool together knowledge that is scattered across multiple channels such as FAQs, PDFs, emails, ticketing system, CRM, Slack, and so on.
Thanks to knowledge bases, customers and employees can easily access important information when they need it, which – as you'd expect – improves customer service, and overall productivity of the company in the long run.
In today's post, you will learn everything you need to know about creating the right knowledge base for your business. Armed with the following tips, your organization can leverage the power of knowledge bases to improve performance significantly. Let's start.
What is a Knowledge Base?
In its most basic form, a knowledge base is a centralized collection (or library) of an organization's knowledge (or information) that users (i.e., customers, employees or both) can easily access via a self-service portal.
A knowledge base is an important part of customer support as well as other internal operations including sales, marketing, IT, product development, and so on.
With an effective knowledge base, you can streamline knowledge sharing within an organization. This helps remove friction between departments, which boosts productivity across the whole organization.
Generally speaking, the purpose of a knowledge base is simply to help users find answers to their issues without relying on someone else (or in this case, your support reps).
A knowledge base can contain different types of content depending on the needs of the company, among other factors. This includes:
Frequently asked questions (FAQs) – these are questions that are commonly asked by customers or employees. Instead of manually answering the same questions repeatedly, you can add a FAQs section to your knowledge base to save time and money.
Video walk-throughs and user documentation that help customers to better use a company's products or services.
Training materials that help staff to understand the company's products and it's internal processes.
HR related content such as training templates, employee evaluation forms, and employee handbooks, among others.
Internal documents including business requirement documentation, process documentation, software documentation, and standard operating procedures.
Any other type of content that is helpful to either customers or employees.
Different Types of Knowledge Bases
Unknown to many business owners, there are two main types of knowledge bases namely:
External knowledge base, which is meant to answer customer questions, and
Internal knowledge base for employees
So, what's the difference? Nothing much, just the target audience, and the type of content included in each type of knowledge base.
An external knowledge base, which is also known as a customer service knowledge base or a self-service library, is where customers go to find answers and more information about a company and its products and services.
An internal knowledge base is the lesser-known cousin to the external knowledge base, and it's where employees go to collaborate, find answers, and share company knowledge internally.
How Can a Knowledge Base Improve or Benefit Customer Service?
As we hinted earlier, a knowledge base is an important part of customer service, especially if you're offering or plan to offer self-service support.
Here are a few good reasons you should invest in a powerful knowledge base system.
Improved Customer Satisfaction
According to a study by Statista, a whopping 88% of modern-day consumers expect brands to have an online self-service portal. Also, 67% of customers prefer self-service to reaching out to your support team via email, support tickets, phone, or social media.
This translates to more than six users for every 10 users that contact your company for help about your products or services. It would be irresponsible to ignore the needs of such a big portion of your customer base, so why not offer them a customer support channel they already expect and prefer?
A knowledge base offers companies a cost-effective, efficient and easy way of offering self-service support to more than 67% of customers who don't want to spend another minute on a phone call or on back-and-forth email threads with the support team.
Offering users an engaging support channel they already love and willing to use will improve customer satisfaction drastically, which translates to more conversions and better results down the sales funnel keeping all other factors constant.
Improved Customer Experience
Here's a quick question. How long are you willing to stand in line or wait for customer service through any other support channel when you have a pressing need? Not long, right? That's right and you're not alone.
Many studies have shown that more than 70% of online consumers are willing to wait less than five minutes for customer support. 40% of these will wait for one to five minutes, and 31% want customer support immediately.
It's evident that most of your customers won't wait around for sluggish customer support. In most cases, a huge chunk of these displeased customers end up choosing a competing company never to return.
What to do? How do you offer faster service so as to improve customer experience without breaking the bank and compromising the quality of support?
It's quite simple actually. You create an effective knowledge base that helps customers to find answers without contacting your support team. And since the knowledge base is self-service and available 24/7, customers can find the answers they need quickly or at a time that's convenient for them. They can find solutions at their own pace, which in turn improves customer experience.
Improved Business Efficiency = Enhanced Customer Satisfaction
With an internal knowledge base, customer service agents can easily find the information they need, when they need it, and without unnecessary delays in between.
This means they can serve customers faster and spare more time to focus on complex customer requests. That's because with an internal knowledge base, you can successfully eliminate the need to depend on any one person for specific expertise or information. With the right approach, you can reduce the number of support tickets greatly.
On top of that, having a central hub for knowledge means the company can ensure that all customer reps are using the most accurate and up-to-date information when serving customers. At the end of the day, this improves the overall quality of customer service.
How to Build a Knowledge Base in 6 Quick Steps
Building a knowledge base system doesn't need to be a challenging task. Between creating the content, choosing the right knowledge base software, and keeping everything organized, things can seem pretty daunting, especially if it's your first time. But nothing can be further from the truth. The following six steps will make creating an incredible knowledge base as easy as A, B and C.
Be Clear On The Purpose of the Knowledge Base
The first step to creating an effective knowledge base is to define the overarching goal or purpose of the knowledge base. Technically, the purpose of a KB is to offer help, but that's not what we mean.
What is the organization looking to achieve with the knowledge base? Are you looking to direct prospects to more resources so they can decide if your products are right for them? Or are you looking to help existing users troubleshoot and fix problems on their own? Are you looking to drive leads to your sales team to generate more conversions? Or are you looking to offer customers more transparency into your business processes?
Defining your goal beforehand will help you develop a knowledge base that helps you achieve that specific goal, and not just a collection of articles that don't do much for your business.
Find Your Customer Pain Points
Secondly, and this is quite important, do your level best to identify what your customers' pain points are. This is especially useful if you're building an external knowledge base.
Having a clear picture of your customers' pain points will help you to determine what kind of information to include in your knowledge base. It also ensures you're providing the right answers to all of their questions.
Finding your customer pain points is easy. Just study the feedback you receive via various channels. Also, don't hesitate to ask for feedback using surveys, forums, and focus groups.
Decide On the Organizational Structure and Hierarchy
What is the use of creating a knowledge base that's difficult to use? In the past, we've encountered knowledge bases that weren't at all helpful.
Even searching didn't bring up the answers we needed, and in some cases, we never found any answers at all. If that's the case in your company, your customers will abandon your website and never return.
Ensure there is organizational structure and information hierarchy in your knowledge base so that customers can easily search and navigate the KB.
This might include adding categories, and proper tags. Basing your content categories on a hierarchy allows customer to dig deeper into each topic with little friction. Also, ensure the design of your knowledge base is organized and consistent from page to page.
Create Content for Your Knowledge Base
Now the fun part. Create the content of your KB based on the company's goals and customers' pain points. Remember we said you should define the purpose of the KB and determine your customer needs? Use the insights from these first two steps to inform the content your create.
Some documents and information may already be available, but others may need to be created. If that is the case, you can get customers and employees from different teams to contribute.
Additionally, you may need to hire writers, graphic designers, videographers or a digital marketing agency to assist in creating content like blog articles, ebooks, white papers, infographics, videos, and so on.
Choose a Knowledge Base Software
Seeing as a knowledge base is an essential part of customer support, you should take time choosing the right software to avoid problems later on.
Advanves in technology means knowledge base software has come of age, and now offers many powerful features compared to a few years ago.
For best results, go with an all-in-one tool that offers you everything in one box. Choose AI-based and intuitive knowledge base software that integrates with your help desk and customer relationship management (CRM) software, among other apps.
Keep Your Knowledge Base Updated
Whether external or internal, your knowledge base should be evolving with your business and customer needs. Keep in mind that outdated or incorrect information will harm the customer experience.
For starters, always update your knowledge base whenever you make changes to your products, services, or internal operations. We do not have to remind you that customers don't appreciate being led astray.
Even if you've not made any recent changes, your knowledge base could always use improvents. For instance, you can add, clarify or remove information from certain pieces of content. Also, you could improve the organizational structure of your knowledge base or create new content altogether.
Final words
We hope this guide will help you to create the right knowledge base for your business. Just follow the above tips and share if you found the article useful.