Understanding the Business Benefits of Implementing a Comprehensive ServiceNow Platform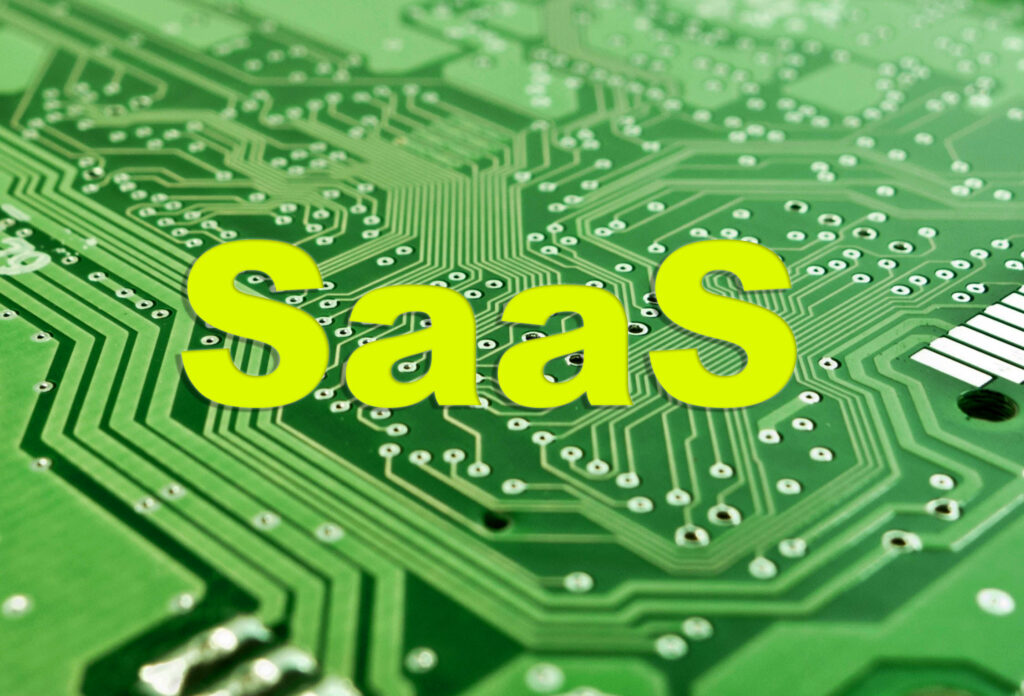 By Lori Eddlemon, principal consultant within the ServiceNow practice at Synoptek
ServiceNow is a popular, cloud-based software as a service (SaaS) platform designed to provide technical management support, with a specialty in IT services, operations and business management with a wide variety of applications and extensions. It's an ideal solution for workflow and process automation, that helps organizations thrive in a competitive business environment.
Implementing a comprehensive ServiceNow platform offers a business many benefits that affect multiple parts of the organization. Let's look at how ServiceNow can help your company meet its business objectives.
How is ServiceNow Driving Digital Transformation for Businesses?
Successful digital transformation is essential for companies operating in today's data-driven business landscape. ServiceNow offers businesses a centralized and integrated platform that promotes standardizing processes across the complete organization, which drives improved operational efficiency, enhanced decision-making and more effective planning. Following are some specific ways that ServiceNow acts as a digital transformation driver for organizations:
Prioritization of service mapping and the use of the Configuration Management Database (CMDB) help to streamline incident resolution and improve enterprise systems and services availability.
ServiceNow enables centralized hardware and software asset management capabilities that provide operational cost savings while also enabling more capable decision-making.
The platform enables companies to address gaps in business workflows through the configuration of the tool rather than by developing customized solutions. This approach allows businesses to swiftly address the need for new policies and procedures that deal with organizational changes we saw during COVID-19 when rapid changes were needed to quickly adopt a remote work environment and when returning to the office.
Enterprise-wide data governance, risk and compliance projects are fulfilled by the platform, allowing companies to eliminate standalone solutions that require extensive maintenance.
Capabilities in the platform create a simplified approach to meet multiple needs of large enterprises. It supports integration with new technology such as Internet of Things (IoT) devices to promote business innovation and growth.
How ServiceNow Accelerates Business Growth and Success
ServiceNow addresses the needs of companies struggling to assimilate increasingly complex business requirements and more demanding customer expectations. Implementation can help a company grow and reach new levels of business success in the following ways.
The elimination of costly and time-consuming manual processes enables them to be replaced by automated and more efficient routine procedures.
Business units can configure templates to streamline processes and increase productivity by freeing employee time for value-added activities.
ServiceNow surfaces actionable information available throughout an organization to facilitate planning and operational efficiency.
The integrated platform promotes an enhanced employee experience that helps to reduce turnover and provide a focused experience of individuals, locations or business units.
Businesses can improve their compliance standing with configurable policies that extend throughout the platform.
Automated and efficient processes enable business improvements to be made in weeks rather than months, resulting in a more agile and competitive company.
Familiarity with the platform and its self-service web and mobile capabilities promotes efficiency at all levels of the organization. Internal users and external customers can initiate requests, check the status of problems and update work orders, as necessary.
Workflows in all parts of the organization can be streamlined to promote enhanced customer satisfaction and drive business growth.
---
---
Key Benefits of a ServiceNow Implementation
Companies implementing ServiceNow as an IT management solution can expect to enjoy a myriad of benefits, including:
Real-time, data-driven decision-making that is enhanced across all levels of an organization with accurate trend analysis and data insights improve forecasting and resolution of issues.
Strategic planning improvement through greater visibility into connected systems and processes.
Enterprise data that is organized to address business objectives more effectively and efficiently.
Incident resolution, change management and root cause analysis is enhanced through automated and insightful service mapping through automation.
A simplified means to enterprise-wide application deployment using a best practice methodology and aligning standard process workflows.
Reduced software total cost of ownership (TCO).
What Constitutes a Comprehensive ServiceNow Platform?
ServiceNow offers many individual components that companies can use to improve specific areas of their business environment. For example:
IT service management (ITSM) virtual agent capabilities provide a strong, positive user experience to gain confidence in a self-service strategy;
HR service delivery utilizes the employee center web portal to address employee concerns autonomously;
Service mapping facilitates configuration management and discovery through interactive visuals;
Governance, risk, and compliance (GRC) initiatives can easily provide visibility into audit and compliance issues across the organization;
Advanced performance analytics are leveraged to identify cost-saving trends for the company;
Field service management provides mobile capability and in turn, enhances the user experience at every step in the process with customer service management as a central view for all of the customer's needs;
Communication and user experience is great enhanced when facilitated via the virtual agent and chat features;
A unified web portal simplifies enterprise user support with self-service tools and options for additional assistance;
Leveraging the automated test framework significantly reduces upgrade risks;
Quality notification delivery is used for a variety of technologies to internal and external users.
Adopting ServiceNow's full spectrum of features and components enables an organization to optimize the platform's benefits and maximize their full business potential.
Pros and Cons of a Partial ServiceNow Implementation
Organizations may opt for a partial ServiceNow implementation for several reasons. They may only need a specific component of the platform to address business requirements or to evaluate the product before engaging in a more comprehensive implementation. That said, here are some pros and cons associated with this approach.
Pros
Minimal dependencies make it easy to get started with ServiceNow.
The tool's modular design simplifies the addition of applications that are natively integrated and accelerate process maturity improvements.
Users have instant familiarity with the system as additional applications are deployed on the platform.
Cons
A partial implementation may result in user confusion and loss of productivity as multiple systems are needed to meet business requirements.
Licensing can become complex as multiple applications are deployed on the platform.
A partial implementation can result in multiple touches to maintain user roles, group management and access as processes change due to applications features being adopted.
Considerations When Implementing a Comprehensive ServiceNow Platform
Companies implementing a comprehensive ServiceNow platform need to address many different factors to ensure a smooth and successful transition. In many cases, working with an implementation partner can set a business up for the most optimal outcomes.
If your business is planning to deploy ServiceNow, all business and IT processes should be documented prior to the implementation, including the development of plans for archiving tools that will be sunset as their functionality is moved to the platform. Additionally, employee subject matter experts must define workflow dependencies and integration requirements for all processes to ensure alignment. It's important to include your data architect and infrastructure experts in the planning as well, to make efficient use of current resources.
Following are a few additional considerations to keep top of mind during the implementation process:
Query teams should identify obsolete procedures that do not need to be configured.
Simplify processes as they are migrated to ServiceNow to take advantage of the platform's standardization properties. Systematizing increases the ability to deliver more value to the business.
Identify staff to be trained as ServiceNow administrators and ensure all teams participate in the proper level of training offered with your implementation partner, that will enable them to use the tool at full capacity.
Work with an experienced implementation partner who can help you configure the platform to address your most pressing business objectives. Subject matter experts should work with the partner to ensure internal processes are fully understood and incorporated into the new platform correctly. This is achieved and validated through a solid user acceptance testing plan.
Conclusion
A comprehensive ServiceNow implementation helps a company achieve the flexibility and agility they need to compete in its market sector. The standardization and automation of business processes drive digital transformation and promote growth. Many of the benefits of ServiceNow can be obtained out of the box by effectively configuring the tool.
Working with an implementation partner like Synoptek enables an organization to optimize the value of a ServiceNow implementation due to the deep understanding of the complexities that come with configuring the system. Additionally, a partner can help guide a business by advising on the right mix of applications needed to meet your top organizational objectives. Trusting a reliable partner for ServiceNow needs paves the way to a successful implementation that meets an organization's expectations and provides all the potential benefits of utilizing the platform.