Simulations Plus Executes $20 Million Accelerated Share Repurchase Agreement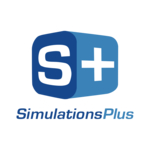 Initiates first steps in updated capital allocation strategy
LANCASTER, Calif.–(BUSINESS WIRE)–Simulations Plus, Inc. (Nasdaq: SLP), a leading provider of modeling and simulation software and services for pharmaceutical safety and efficacy, today announced it has entered into an accelerated share repurchase agreement (the "ASR Agreement") with Morgan Stanley & Co. LLC. to repurchase an aggregate of $20 million of the Company's outstanding common shares. The ASR Agreement is part of the $50 million share repurchase program authorized by the Board of Directors on December 29, 2022. After completion of the repurchases under the ASR Agreement, $30 million will remain available for additional repurchases under the authorized repurchase program.
The company is funding the ASR with its available cash balances. Under the terms of the ASR Agreement, the Company will make an initial payment of $20 million to Morgan Stanley and will receive an initial share delivery of approximately 409 thousand shares of company common stock. Final settlement under the ASR Agreement, including any incremental share delivery, is expected to occur during or prior to the third quarter of fiscal 2023. The final number of shares to be repurchased by the company under the ASR Agreement will be based on the volume-weighted average price of the company's common stock during the term of the ASR Agreement, less a discount and subject to adjustments in accordance with the ASR Agreement.
The ASR aligns with the Company's updated capital allocation strategy, announced on January 4, 2023, which included:
Evolving its corporate development strategy to include strategic investments and partnerships with companies that could lead to software and services portfolio innovation, increased leadership in computational biology, Total Addressable Market (TAM) expansion, and potential future acquisitions.
Returning capital to shareholders through a $50 million share repurchase program.
Continuing internal investment in scientific employee retention and recruiting and selectively adding new headcount and technology to drive revenue growth and increase efficiencies.
Environmental, Social, and Governance (ESG)
We focus our Environmental, Social, and Governance (ESG) efforts where we can have the most positive impact. To learn more about our latest initiatives and priorities, please visit our website to read our ESG Report.
About Simulations Plus
Serving clients worldwide for more than 25 years, Simulations Plus is a leading provider in the biosimulation market providing software and consulting services supporting drug discovery, development, research, and regulatory submissions. We offer solutions that bridge machine learning, physiologically based pharmacokinetics, quantitative systems pharmacology/toxicology, and population PK/PD modeling approaches. Our technology is licensed and applied by major pharmaceutical, biotechnology, and regulatory agencies worldwide. For more information, visit our website at www.simulations-plus.com. Follow us on LinkedIn | Twitter | YouTube.
Forward-Looking Statements
Except for historical information, the matters discussed in this press release are forward-looking statements that involve risks and uncertainties. Words like "believe," "expect," and "anticipate" mean that these are our best estimates as of this writing, but there can be no assurances that expected or anticipated results or events will actually take place, so our actual future results could differ significantly from those statements. Factors that could cause or contribute to such differences include, but are not limited to: our ability to maintain our competitive advantages, acceptance of new software and improved versions of our existing software by our customers, the general economics of the pharmaceutical industry, our ability to finance growth, our ability to continue to attract and retain highly qualified technical staff, our ability to identify and close acquisitions on terms favorable to the company, market conditions, and a sustainable market. Further information on our risk factors is contained in our quarterly and annual reports and filed with the U.S. Securities and Exchange Commission.
Contacts
Brian Siegel, IRC, MBA

Senior Managing Director

Hayden IR

346-396-8696

brian@haydenir.com
Renee Bouche

Simulations Plus Investor Relations

661-723-7723

renee.bouche@simulations-plus.com